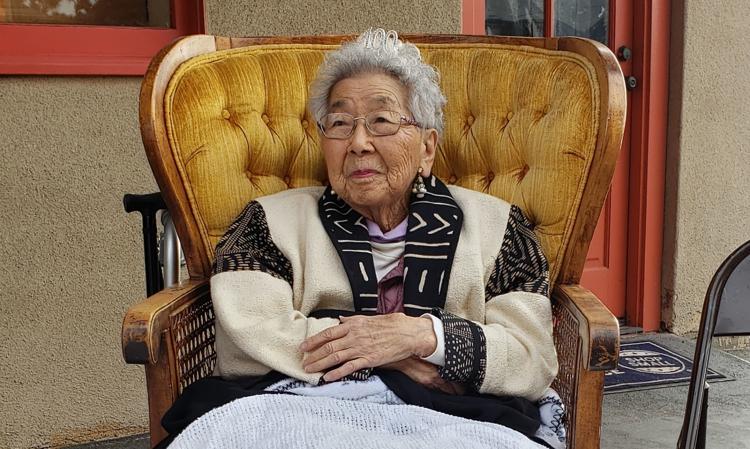 HANFORD — If there is a name that will be synonymous with the city of Hanford for a long time to come, it's that of Naomi Tagawa.
"She was an icon of Hanford," friend Arianne Wing said of Tagawa, who died Tuesday at the age of 100.
Tagawa was the youngest of three children. Her parents, Sakutaro (George) and Tazu, emigrated from Japan in 1907 and settled in Hanford.
For one gold coin worth $600, her father and mother purchased a boarding house located at 214 N. Green St. In 1915, they turned the building into the Kings Hand Laundry.
In the wake of the Pearl Harbor attacks on Dec. 7, 1941, Tagawa's family, along with hundreds of other Hanford residents of Japanese descent, were forced to leave their homes in 1942 and were sent to the Fresno Assembly Center. They were kept there for several months until they were sent to the Jerome Relocation Center and Rohwer Internment Camp in Arkansas.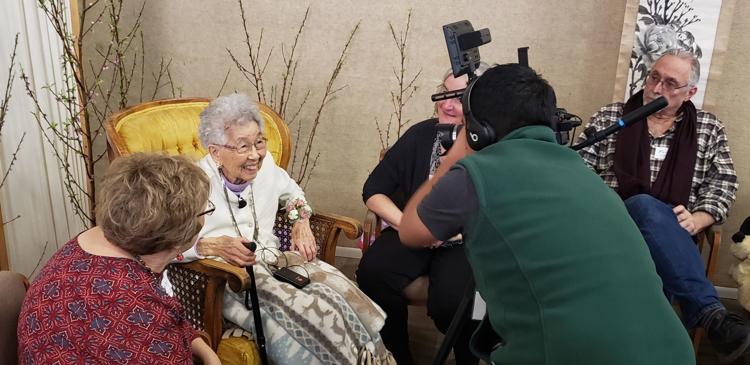 Three years later, the family returned to Hanford and reopened their business. Tagawa ran the Kings Hand Laundry from 1962 until 2015, retiring at the age of 95.
Wing grew up knowing Tagawa and has many memories of her. After working or while taking a break from knitting, Tagawa would have her tea across the street from her home at L.T. Sue Co. Tea Room in China Alley, which Wing owns, and the two would chat.
Wing said Tagawa was sharp as a tack and loved to tell stories about her time growing up in Hanford. She knew where every building used to be located and where everyone lived dating back to the 1940s.
After graduating from Hanford High School in 1938, Tagawa attended fashion design school in San Francisco, where she obtained her degree. Missing her parents and her home, Tagawa decided to come back to Hanford after college and stayed here the rest of her life.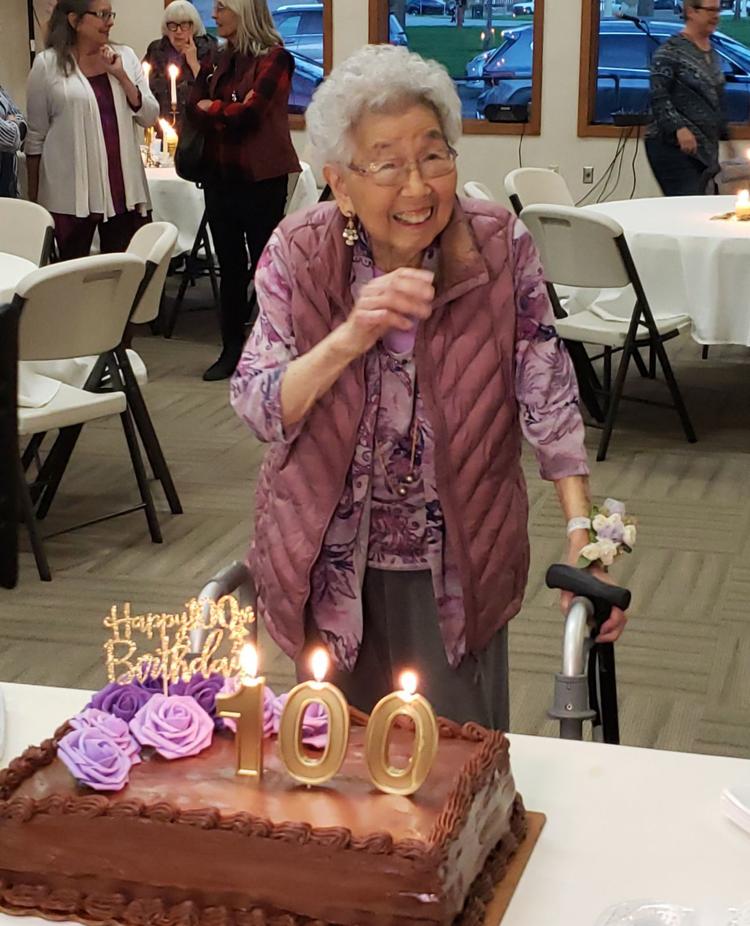 For many years Tagawa had a daily routine of drinking coffee and eating toast at the Star Café in the mornings, talking with anyone who sat near her. For lunch she would go to Superior Dairy, where she had her own dedicated stool.
She didn't even have to order because the employees at Superior Dairy knew what she wanted, how she liked it and would just bring it out to her, said friend Debra Revious.
From her seat, Tagawa would watch all the patrons and also look out onto Courthouse Square and see all the people enjoying themselves around Hanford. If you caught her eye in the shop, Tagawa would strike up a conversation.
Friend Darlene Keast said Tagawa found so much joy in meeting new people and seeing their delight while eating the Superior Dairy ice cream.
Keast said she was amazed at Tagawa's ability to get to know others. Tagawa had countless stories about the people she met every day and became friends with everyone she talked to.
"There was never a stranger in Naomi's life," Keast said.
Tagawa loved talking with visitors about Hanford and always encouraged them to visit places like China Alley and the tea room, or the Kings Art Center.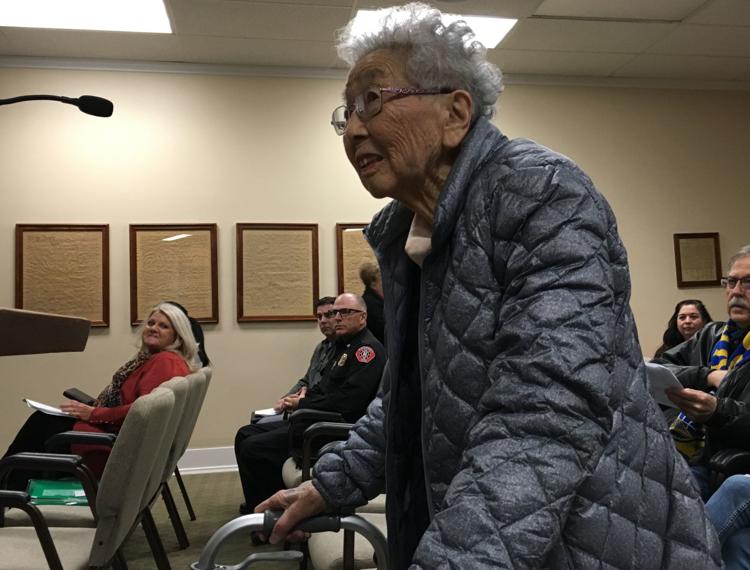 "She just loved her town," Keast said.
Both Revious and Keast knew Tagawa through the First Presbyterian Church of Hanford, where she attended services her whole life and was an active member. While Tagawa was active in the community in many ways, the church was her biggest love and became her family.
She sang in the choir for many years and was the clerk of sessions for over 30 years. Until about five years ago, she would go to church to clean the pews, sharpen the pencils and put all the papers in order.
Up until the shelter-in-place order, Tagawa folded the bulletins for church every week, Revious said.
Keast said Tagawa's love for God motivated everything she did. Wherever help was needed, that was where you would find Tagawa, she said.
"She lived to serve Him in everything she did," Keast said. "She just had a servant heart."
Revious said Tagawa was never one to seek attention or look for recognition.
"She just always tried to serve in whatever way she could," Revious said.
That's why it was overwhelming for Tagawa when she received accolades like being given the Fred Martella Lifetime Achievement Award from the Hanford Chamber of Commerce, or having the Hanford City Council declare Naomi Tagawa Day in the city.
Most recently, in celebration of Tagawa's birthday in February, two events were held in Hanford. One event was a hymnal at the church and the other was a fundraiser to restore the laundry building. Hundreds of people attended both events.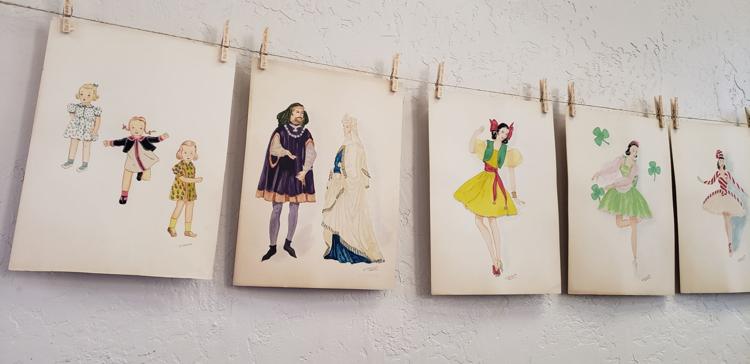 "That's how loved she was," Revious said.
The celebrations took place just weeks before the shelter-in-place was adopted, and Wing said she was happy that Tagawa was able to see how much people loved her, loved her building and loved her history.
Through the fundraiser the China Alley Preservation Society raised enough funds to put a foundation on the Kings Hand Laundry building. It was Tagawa's wish to restore the building to serve as catalyst for historic preservation, while also providing a museum and learning center to honor Hanford's Japanese history and community.
Wing said she'd never seen that kind of outpouring of support to restore a building and she was glad Tagawa lived long enough to see that it is going to be saved. She said the restoration will begin as soon as possible.
Over the years, Tagawa's photographs and items from her time in the internment camp have been used in museums and books. She'd also given presentations at schools and done interviews to share her experiences during that time.
Despite going through that tough time, Tagawa still always saw the good in people.
"That's just the kind of women she was," Keast said.
There are countless stories that can be told about Tagawa from hundreds of Hanford residents, and there aren't enough superlatives to describe her. Nice, kind, good, gregarious, loving, charming, warm, generous and humble were just a few used.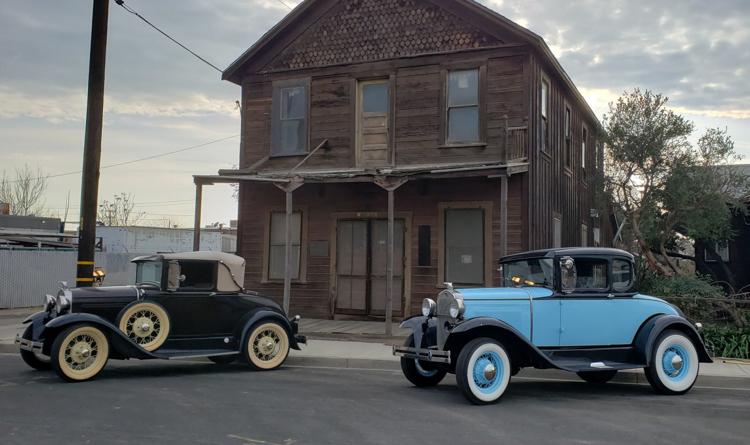 "If she touched your life, you were lucky," Wing said.
Her friends say she was a one-of-a-kind person who loved others and never had anything bad to say.
"I'm sad that there's not a Naomi around anymore, but she had a wonderful life and she was a good person and I think we'll always remember that part of her soul," Wing said.
On Feb. 23, 2019, when the Hanford City Council declared it Naomi Tagawa day, she had this to say:
"It's been a wonderful community, I've always loved Hanford."
Be the first to know
Get local news delivered to your inbox!