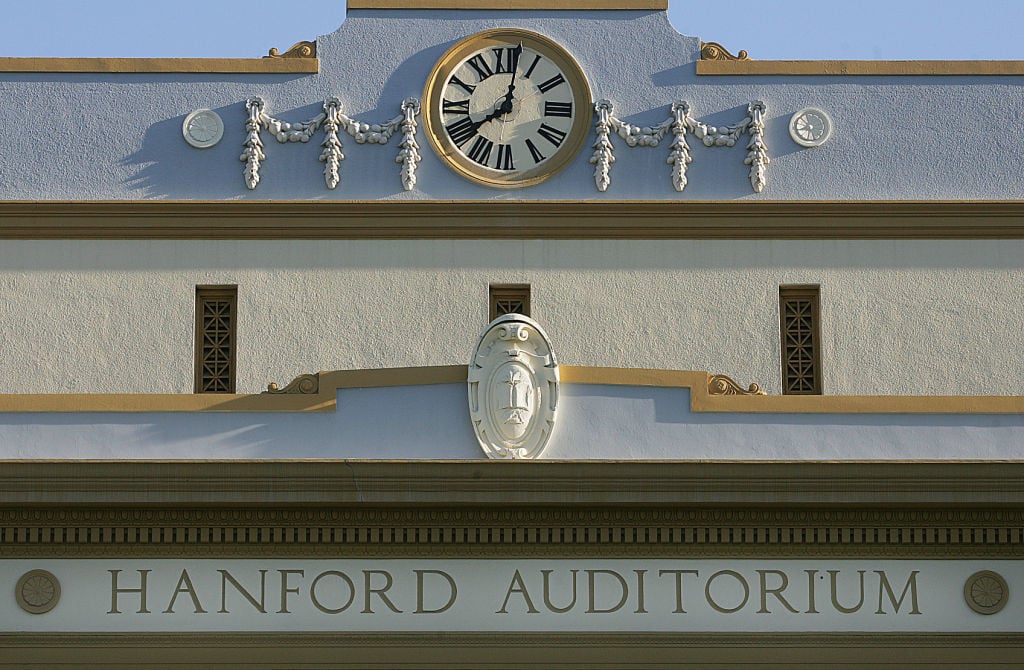 HANFORD — Another cannabis dispensary now has a shot at coming to downtown Hanford.
During its meeting Tuesday evening, the Hanford City Council awarded a commercial cannabis business permit to California Erudite Ventures, doing business as Herb N' Joy.
Herb N' Joy has proposed a 1,700 square-foot medical and adult use cannabis dispensary to be located at 102 S. Douty St.
In March 2019, council adopted a resolution allowing dispensaries within the city's downtown mixed use zone and limited the amount of dispensaries to two.
One dispensary permit was awarded to Caliva in September 2019 and the second was awarded to Harvest of Hanford in November of that same year.
Community Development Director Darlene Mata said Harvest of Hanford recently withdrew its permit request, thus leaving that second permit spot available.
While the cannabis permit application period was open last year, city staff conducted an extensive multi-phase application process and came up with a ranking of all the applicants. Council instructed that the list remain active for 24 months.
Herb N' Joy was ranked just below Harvest of Hanford, so staff recommended to council that the business be awarded the second cannabis dispensary permit spot.
Jeff Linden, a representative from Herb N' Joy, gave a quick presentation to council about what the proposed dispensary would look like. He also said the business would hire around 25 local employees, including a local general manager, and would commit 5% of gross sales to the community of Hanford.
Linden said the company's other sites have been doing well despite the COVID-19 pandemic.
A motion to approve the awarding of the permit was passed by a 4-1 vote, with Councilman Art Brieno as the only "no" vote.
The following timeline will be imposed on Herb N' Joy:
Submit for conditional use permit within 14 days
Submit building permit to city within 30 days
Begin construction within 100 days
Hire management within 210 days
Open for business within 270 days
As for an update on Caliva, Mata said her department has been in communication with its representatives. She said Caliva has obtained a conditional use permit and has applied to renew its license, which is currently under review.
Mata said timelines will also be imposed on Caliva.
Caliva's proposed 7,370 square-foot dispensary would be located at 104 N. Douty St.
More from council
During Tuesday's meeting, council also approved the purchase of the National Guard Armory building, located at 905 N. 11th Ave., from the state of California.
The Hanford Police Department has leased the building for the past four years and uses it for its PAL Boxing program, SWAT training, vehicle storage and recently created a countywide K-9 training course on the property.
Police Chief Parker Sever said he was excited about the purchase, which the department had been trying to do for several years.
The price of the purchase is $437,000, with funds coming from a state realignment account and police impact fees.
Be the first to know
Get local news delivered to your inbox!