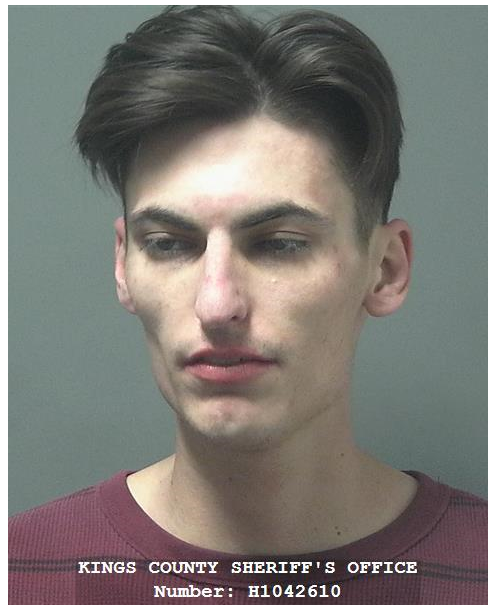 HANFORD — The Kings County Sheriff's Office arrested a man after he called 911 multiple times in one day and falsely reported emergencies, they said.
On Wednesday, officials said the Hanford Police Department Dispatch Center received a 911 call from a male subject, later identified as Heath Brazil, who stated he was at his residence in the 13400 block of 7th Avenue in Hanford. Once on the line with the emergency dispatcher, officials said Heath asked if he was speaking to the "real" 911 and asked to be transferred to the Kings County Sheriff's Office.
When the dispatcher asked what Brazil's emergency was, he allegedly stated "nothing" and that he "just wanted to be left alone" and told the dispatcher that his call was a prank. The dispatcher then transferred Brazil to the Kings County Sheriff's Office Dispatch Center.
Once on the line with KCSO Dispatch, Brazil asked for a KCSO deputy by name and asked to have the deputy respond to his house. Officials said Brazil refused to give his name or address to the dispatcher and then told the dispatcher he no longer used drugs and hung up on her.
Sheriff's officials said Brazil called HPD Dispatch again on 911 and told the dispatcher he was "sorry for wasting her time."
Brazil also placed a 911 call that was routed to the Visalia Police Department. During this call, Brazil said the KCSO deputy was currently assaulting him at the deputy's residence in the county of Tulare.
During the time of the call, Sheriff's officials said the deputy was working in the city of Hanford.
Officials said Brazil called 911 multiple times identifying himself as the KCSO deputy and stated that he was prank calling and that he had the wrong number.
In addition, KCSO said Brazil also contacted a woman who he was restrained from per a served domestic violence restraining order.
KCSO detectives said they responded to Brazil's residence in the 13400 block of 7th Avenue and conducted a parole search of his residence. They said they located drug paraphernalia and subsequently arrested Brazil.
Authorities said Brazil was booked into the Kings County Jail on suspicion of violation of domestic violence restraining order and possession of drug paraphernalia. His bail was set at $20,000 and officials said he was also held on a no-bail parole hold.
Detectives said they sent their case to the Kings County District Attorney's Office for review of charges for the misuse of the 911 system.
Be the first to know
Get local news delivered to your inbox!