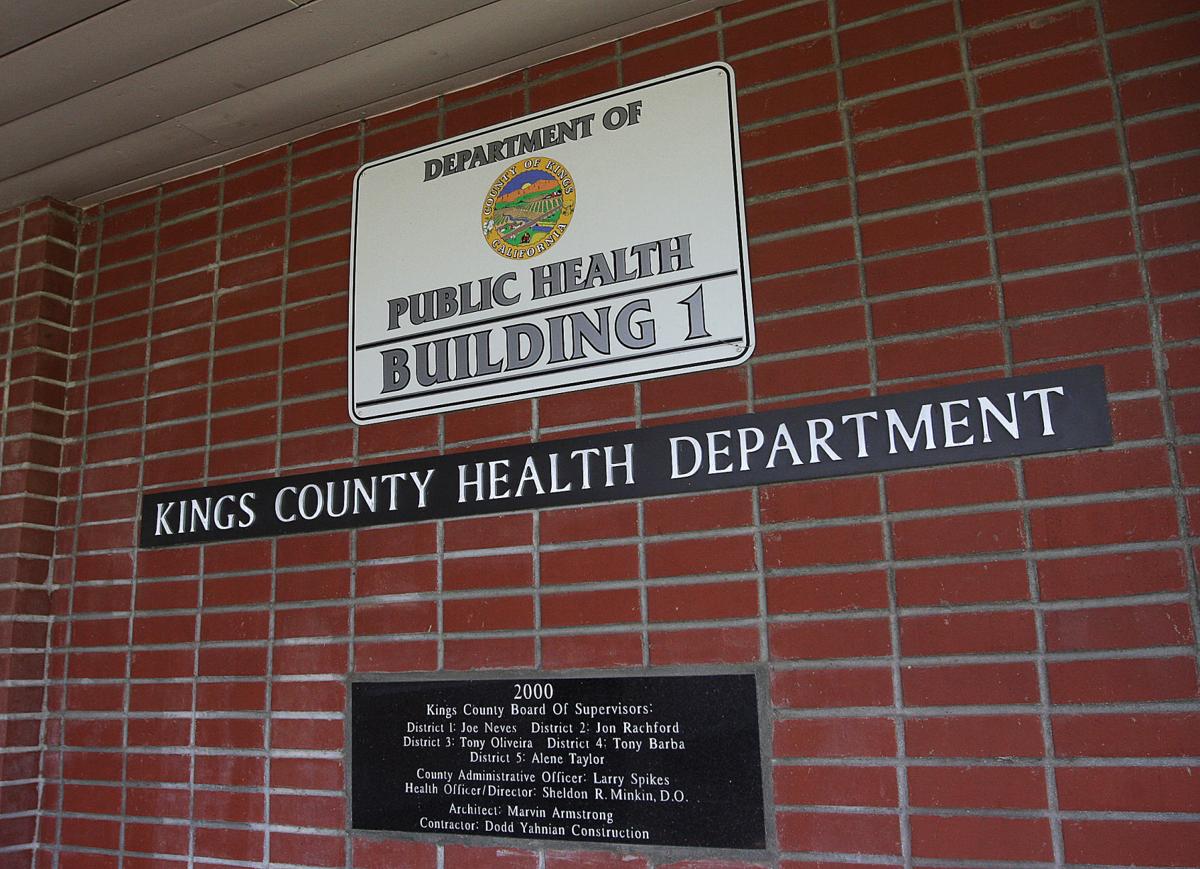 HANFORD — The COVID-19 testing site located at the Kings County Day Reporting Center operated by OptumServe is no longer collecting samples to be tested for COVID-19, effective Tuesday. The DRC, located at 1520 Kings County Drive, has been operating as a testing site since May 2020 and over 22,000 samples were collected during that time.
With an estimated start date of Wednesday, the DRC will instead be used as a state-contracted COVID-19 vaccination site, operated by OptumServe. During the first week of operation, the site will have the capacity to administer 120 to 240 vaccines per day, with the capacity to accommodate up to 420 vaccine appointments per day, depending on available supply. The OptumServe vaccine site will operate Tuesday-Saturday from 7 a.m. to 4 p.m. Since the location is a State-operated vaccination site, appointments must be scheduled through the MyTurn.ca.gov scheduling platform, or by calling 1-833-422-4255.
The vaccines to be administered by OptumServe at the DRC will be allocated as a portion of what the Kings County Department of Public Health and other health care providers and pharmacies already receive, however the overall number of available doses in Kings County should increase as a result of this change. Initial doses are to be delivered directly to KCDPH for transfer to OptumServe.
"We have noticed a sharp, steady decrease in the amount of individuals being tested for COVID-19 at the DRC and at other locations," Edward Hill, director of the Kings County Department of Public Health, said. "Though it is still extremely important that we continue testing for COVID-19 infections to minimize the spread of the disease, it is even more crucial that we quickly administer vaccines to as many Kings County residents as possible to prevent serious illness."
While OptumServe begins their vaccination clinic, KCDPH will be temporarily using TimeTap to schedule vaccine appointments for eligible residents of Kings County. Please visit the KCDPH vaccine page at http://www.kingscovidinfo.com to schedule your appointment. Please note that proof of address and/or employment status in Kings County will be required at the time of your appointment.
The Kings County Department of Public Health will continue to operate its free mobile testing throughout the county, Saturday-Thursday. Visit www.kingscovidinfo.com for the current mobile testing schedule and other COVID-19 testing options, including an interactive map and a list of medical providers.
Be the first to know
Get local news delivered to your inbox!