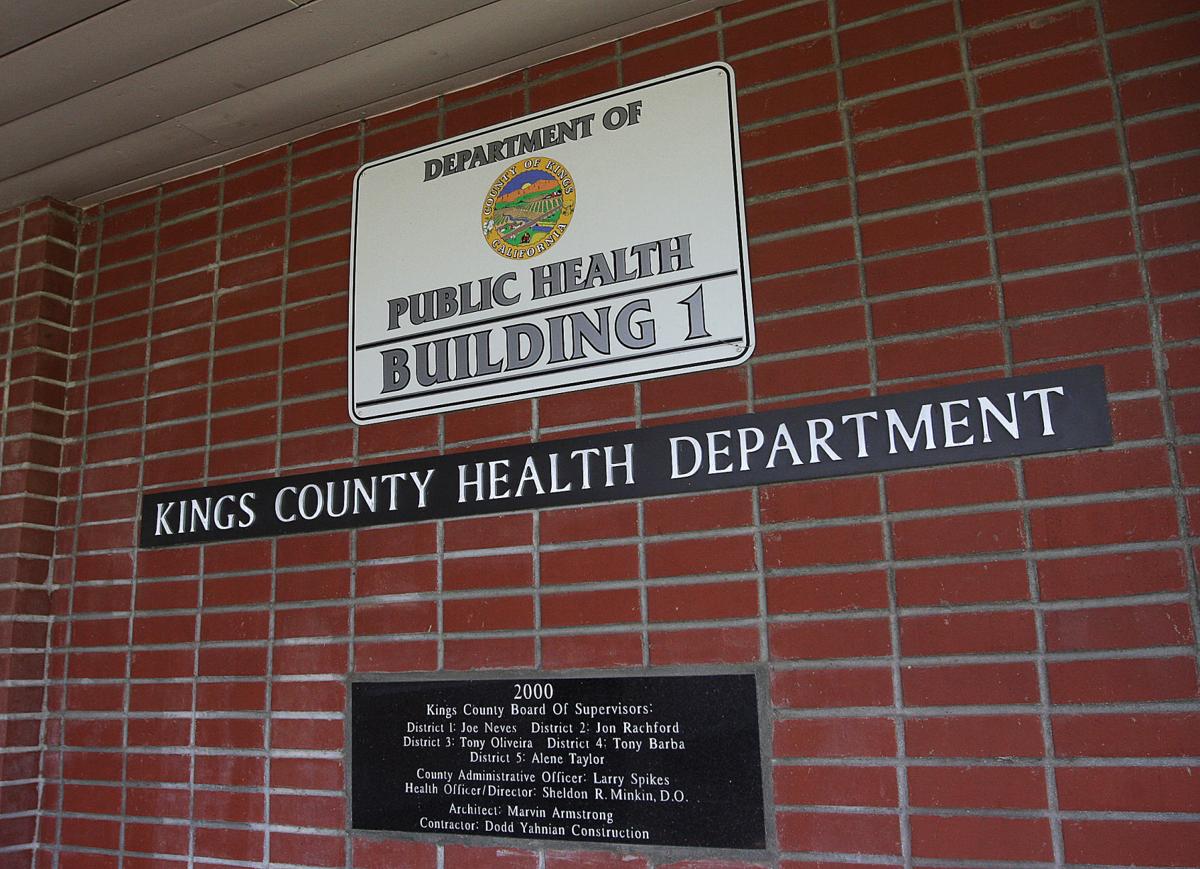 HANFORD — Beginning Friday, appointments will begin for individuals 65 years or older who want to receive the COVID-19 vaccine through Aria Community Health Center (ACHC) clinics located throughout the county.
The Kings County Department of Public Health (KCDPH) is partnering with ACHC to provide COVID-19 vaccines to county residents that "face the gravest consequences," according to Governor Gavin Newsom's direction.
"We are thrilled to help vaccinate our community against this deadly disease," Chief Executive Officer of ACHC John Blaine said. "While COVID-19 vaccines were developed within one year, they are built on 150 years of research and experience by thousands of scientists and billions of vaccines given since Louis Pasteur and others discovered 'vaccination.'"
Newsom also announced on Wednesday that Phase 1b will now include all residents 65 years of age and older. It was originally slated for residents 75 and older.
"If you look at the population in Kings County, that's about 10% of our population, which is 15,000," Ed Hill, director of the KCDPH, said.
The department will be moving to Phase 1b starting on Monday and appointments will be required for both Aria and the KCDPH. Appointments will be available while current vaccine supplies last, which Hill warned they are almost out of.
As of Thursday, the KCDPH has 800 doses remaining, which includes the 400 they will receive next week. The KCDPH will continue to keep the public informed as vaccine supplies are replenished and appointments become available, but knowing how many they will have in the future has been tricky.
"We get weekly shipments, but we never know what we're going to get," Hill said. "One week it's 100, the next week it's 500, the next week it's 100, then the next week it's 400. Until the pharmaceutical companies are producing this in mass quantities, that's how it's going to continue."
Despite a 90% declination rate for the vaccine, Hill said they're still expecting about 2,500 residents from Phase 1b will want the vaccine.
In addition, some of the population in Phase 1a have wanted to receive the vaccine after becoming more comfortable with it and seeing the side effects are minimal.
"Originally, we had a lot of people declining the vaccine because of fear or whatever," Hill said. "Then as we moved through that process, folks that declined it started to see that, 'OK, now maybe I'll get it,' they've started to increase and want more. Because of the way the tier system works, we have to back up and vaccinate them."
Kings County residents age 65 or older that are interested in receiving a COVID-19 vaccine should contact their nearest clinic:
Aria Health - Avenal: 148 King Street, (559) 386-9000
Kings County Public Health - Corcoran: 1002 Dairy Avenue, (559) 852-2002
Aria Health - Hanford: 329 W. 8th Street, (559) 582-2500
Aria Health - Kettleman City: 304 Becky Pease, (559) 386-4501
Aria Health - Lemoore: 209 C Street, (559) 924-7005
Aria Health - Stratford: 20326 Main St., (559) 947-3500
Individuals 65 or older are the only population from Phase 1b, Tier 1 that are eligible for the COVID-19 vaccine at this moment.
The KCDPH will also continue to provide vaccines to individuals that are part of all tiers in Phase 1A. Individuals that are part of the following sectors/populations should call (559)852-2002 to schedule an appointment.
Kings County residents can go to www.kingscovidinfo.com and click on "COVID-19 Vaccine Information" to sign up to receive a notification when the vaccine becomes available to additional sectors/populations. Questions can also be submitted to KingsCovidVax@co.kings.ca.us.
Be the first to know
Get local news delivered to your inbox!