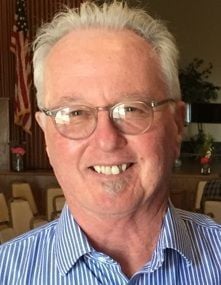 Gasoline prices up 37 cents
As of February 22,gas prices are climbing for the 10th week says the California Energy Commission. Regular is higher than last week's price by 10 cents. The average statewide price for regular is $3.45 compared to $3.08 just before New Year and up about a dollar per gallon from last April's low. Lemoore's Yokut Gas is among the lowest price leaders in the state at $2.84 a gallon. GasBuddy says the rapid rise in prices was impacted by the freeze in Texas shutting down refineries. Warm weather may bring prices back down.
But, says GasBuddy, "as we near spring weather, we'll likely see another longer term rise in prices begin as refineries start to transition to summer gasoline, so motorists shouldn't jump for joy just yet." Another angle - with COVID cases shrinking — more of us are traveling.
COVID cases continue to drop here
New cases of COVID-19 continue to drop across California going into late February. The includes Kings County with reports of just 11 new cases of the virus as of 2/21/21 compared to 411 in mid January. California reports some 4,665 cases statewide vs over 52,600 new cases as of Jan 8. The dramatic decline is seen in area prisons too with several reporting zero new cases and Corcoran State Prison with 21 new cases in the past 14 days compared to over 250 new cases in early January. The Department of Corrections reports that this prison has seen over 720 employees catch the virus this past year but now has just 10 new cases among employees in the past 14 days. Pleasant Valley has just three new staff cases. Patients with the virus at Kaweah Delta hospital have dropped from 159 on Jan 18 to 60 this week.
Plan would phase out ag burning
Ag trade groups report that on Feb. 25, 2021, the California Air Resources Board (CARB) will consider a proposal to phase out agricultural burning in the San Joaquin Valley. As required by SB 702, in December 2020 the San Joaquin Valley Air Pollution Control District proposed to CARB an updated ag burn plan that reduced the amount of allowable burning over the next 2 years while providing exceptions for property owners with 15 total acres or less. The proposal, however, was met with significant opposition by environmental justice organizations and some members of the Board who feel that agricultural burning should be banned completely and immediately. In response, an alternative proposal has been presented by CARB staff that will expedite the phase-out schedule to and eliminate the small acreage exception by 2025.
Hurtado offers state bill to help fix sinking water infrastructure
Senator Melissa Hurtado (D-Sanger) this week introduced the State Water Resiliency Act of 2021 – legislation that will provide up to $785 million to restore the capacity of California's critical water delivery infrastructure and repair aging roads and bridges. The new legislation, Senate Bill 559, will fund repairs to the Friant-Kern Canal, Delta-Mendota Canal, San Luis Canal and California Aqueduct – California's main state and regional water conveyance infrastructure.
"An investment made in the Central Valley and California's water infrastructure is an investment made for the Nation and all Californians," said Senator Hurtado. "This investment is critical for our country's food supply chain, public health and ultimately the livelihoods of our farmworkers and families in rural communities. Restoring this infrastructure is essential to withstanding the long-lasting impacts of climate change while delivering clean, reliable, affordable water for hundreds of disadvantaged communities across California."
A bill offered earlier to fix sinking infrastructure on the Friant Kern Canal was vetoed by the Governo. This latest bill, in a nod to the Governor, offers state monies to a wide variety of water projects including those that affect the westside. For example, residents and communities in Kings County rely heavily on the State Water Project (SWP) for clean, affordable drinking water.
"Thank you Senator Hurtado for your unwavering support of critical water infrastructure that transports the lifeblood of our region," said Craig Pedersen, Chair of the Kings County Board of Supervisors. "This critical issue has been bypassed for far too long, SB 559 will provide vital funding to ensure our communities, businesses and more importantly our children will have the opportunity to live, work and raise their families in the place we call home!"
Parts of the State Water Project (SWP) and Central Valley Project (CVP) infrastructure have lost anywhere between 15-60 percent of their carrying capacity over time due to subsidence – resulting in an additional $15-30 million per year in higher operational and power costs, damaging infrastructure and threatening water supply for millions of people, farms and businesses at a time when we need it most.
Funding would provide affordable, clean water to at least 31,000,000 people in the state, including approximately 1,250,000 people living in disadvantaged communities served by the CVP and 3/4 of all disadvantaged communities that receive some or all of their water from the SWP.
Also, it would irrigate nearly 2,500,000 acres of farmland that receive water from the CVP and over 750,000 acres of farmland that receive water from the SWP.
January homes sales rose in California/Kings County
January's existing single-family homes sales were up 22.5% in California year over year, says California Association of Realtors.In Kings County home sales climbed 17.9%. Kings County's median home price rose to $278,750 from $247,450 in January 2020. Averages are up across the nation as well. This week the S&P CoreLogic Case-Shiller U.S. National Home Price NSA Index, reported a 10.4% annual gain in December. Record low interest rates may be helping to fuel the price increase along with higher construction costs.
Valley rents higher in new year /Bay Area prices fall
Rents in larger Valley cities are up in 2021 according to a report from Apartment List. Fresno rents are up 11% year over year and Bakersfield climbed 8% says the study. Meanwhile expensive urban areas like the Bay Area saw dramatically lower rents due to the pandemic says the study. SF rents led the decline at 27%, San Jose rents dropped 13% year over year.As the expensive coastal cities watched rents plummet, a separate group of mid-sized markets were experiencing rapid increases in rent prices as the pandemic and remote work spurred demand for the space and affordability that these cities offered. However, rent growth in these cities now also appears to be flattening out says the report.The study saw an average apartment in Fresno is renting for $1216.
Be the first to know
Get local news delivered to your inbox!