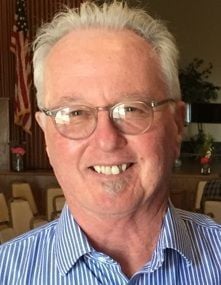 New construction activity falls during pandemic
Kings County construction activity, particularly single family homes, is down this year compared to 2019 but commercial construction valuation is up. This year,through November, permits for 191 homes have been filed compared to double that this time last year — 398 single-family home permits.Meanwhile commercial spending is higher this year at $43 million compared to $35 million for the first 11 months of 2019.
Overall construction spending is lagging at $142 million this year compared to $181 million in Kings County through November 2019. Figures are from Construction Monitor.
Milk production up this fall but prices head lower
Even with the recent decline in the number of dairies, milk continues to be the top commodity in Kings County.Now that California has joined the Federal Order to market milk for Kings County producers, the county ranks high in production. For 2019 Kings County produced $391 million pounds of milk in December, the 3rd highest county in the nation churning out 2.9% of all the milk marketed under the federal order across the country according to government figures.
Tulare County, the largest dairy county in the U.S., marketed 881.6 million pounds of milk in December 2019. That's 5.3% of all the milk marketed under the order nationwide.
Pooled milk in Kings County came from just 55 producers this October, down from 65 producers a year earlier. Yet we are making more milk.
And we are pumping out more milk nationwide this fall. California milk production was up 1.2% in October 2020 vs October 2019. Dairymen added more cows but the bigger factor is said to be the continued increase in milk produced per cow — likely due to improved techniques and genetics.
The Milk Advisory Board says California dairy operators improved milk production per cow by 55% from 1986 to 2016.
Kings dairy operators were buoyed by the surprisingly good prices they got this summer based on record cheese prices.
While restaurant sales are way down, grocer sales of milk products are way up. To help out the US dairy industry, the government has been buying hundreds of millions of dollars of milk commodities and distributing them in USDA food boxes. Producers would rather have better prices than government subsidies.
For dairymen it has been a rollercoaster ride and now prices are heading south. Butter prices this month are the lowest since May and around 50 cents lower than a year ago.
Class III futures that were in the $23 range settled at $15.98 for December - more than $5 below what they were in late October.
Nonfat dry milk prices are lower those year vs last as well — around $1.08. While holiday bakers are still using butter — the suppliers have plenty. Producers are hoping the low value of the dollar this fall will help in future to increase dry milk powder export sales around the world.
Class IV milk, Butter, butter-based spreads and dry products like whole milk powder and nonfat dry milk is where two thirds of the milk goes to so the Class IV price is closely watched. It's down as of October in California to $13.48 according to the administrator of the California Milk Marketing Area compared to $16.39 pr cwt in October 2019. Today's price is just above breaking even and no reason to cheer.
Bumblebees get no respect
A court in California recently ruled that the state lacks authority to list four types of bumble bees as endangered species, a win for almond and citrus growers. Farmers sued to block what was a pending Fish and Game regulatory action.
The court could not agree that insects including bees are covered by the endangered species act. The Center for Food Safety and Defenders of Wildlife disagreed. They hope the state will appeal.
"Little critters like bees are critical to our food supply and should merit protection just as much as something charismatic as a salmon or kit fox or wolf or sea otter," says Kim Delfino, California program director for Defenders of Wildlife who blames a decline on habitat loss, pesticide use as well as disease.
But Casey Creamer, executive director of California Citrus Mutual, says listing insects will greatly disrupt farm practices, such as pollinating crops that rely on honeybees.
"I would say citrus growers would no longer allow any beekeepers to store bees on their property," Creamer said. "You can't take the risk of killing one if it's an endangered species. I think it's a very dangerous precedent if we start listing insects."
The case is Almond Alliance v. California Fish and Game Commission. The Sacramento Superior Court ruled this month that the State of California lacks authority to list four threatened bumble bee species as Endangered under the California Endangered Species Act (CESA).
Lemoore finalizing lease/purchase with cannabis grower
Cannabis grower People's Properties, LLC will pay annual rent of $2,000 per acre to the City of Lemoore for the approximately 19.15 acres leased under a deal between the city and the grower agreed to this week. 90% of the rent shall be credited to the purchase price if the option to purchase is exercised. The purchase price for 19.15 acres is $574,500.
New COVID spike at Kaweah Delta / New Kings Record
Hospitalizations at Visalia's Kaweah Delta hospital have increased dramatically in the past month and more in the past week from about 14 to 74 as of Nov. 28.
On Oct. 24, Kaweah Delta was down to just 14 COVID-positive patients in the hospital compared to its high of 91 patients on July 25.
"We're seeing the number of COVID-19 patients climb at a time when we're already very full with non-COVID cases," said Gary Herbst, Kaweah Delta's Chief Executive Officer, noting that this week the Medical Center was at 89 percent occupancy across its adult areas. "We fear that this is the calm before the storm in many respects... with Christmas and New Year's just weeks away.
The spike is being felt in Kings County as well. On Nov. 28 Kings County reported 403 new cases — a record.
Walmart may sell $10 at-home COVID test
The Wall Street Journal reports "The billionaire Walton family that controls Walmart Inc. is among a group of investors backing a startup aiming to design at-home COVID-19 tests to sell for as little as $10 at the retail giant's stores and elsewhere.
NowDiagnostics Inc., based 20 miles south of Walmart's corporate headquarters, has filed requests for emergency authorization from the U.S. Food and Drug Administration for a COVID-19 antibody blood test, according to the Springdale, Ark., company."
Be the first to know
Get local news delivered to your inbox!