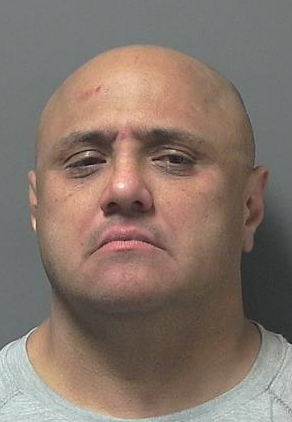 ARMONA — An Armona man was arrested for driving under the influence early Monday morning after Kings County Sheriff's officials said he crashed his vehicle into a residence and fled from the scene.
Just before 5:30 a.m., officials said the California Highway Patrol requested assistance from the KCSO in checking for a reckless vehicle in the 14000 block of Hanford Armona Road.
While en route to the scene, deputies said they were updated that the vehicle had crashed into a residence. They arrived on scene and learned the driver ran from the vehicle and received reports he was on Cedar Street.
Deputies arrived on Cedar Street and said a witness pointed them to a front yard in the 10900 block of Cedar Street. The residence was surrounded by a six-foot tall locked chain link fence and inside deputies said they could see a male on the front porch of the residence who was frantically trying to open the front security screen door of the home.
Deputies said they could hear a female yelling from inside the residence that the man said he crashed his car.
Deputies began ordering for the man to come towards them, however, they said he continued trying to get into the house. Officials said two deputies jumped the chain link fence and were able to contact the man and prevent him from entering the residence.
Assisting deputies were then able to force a gate open and assist in taking the subject into custody, officials said.
The suspect was identified as 51-year-old David Silva out of Armona. Authorities said Silva was turned over to the CHP and arrested on suspicion of driving under the influence, hit and run, and resisting or obstructing an officer. His bail was set at $25,000.
Sheriff's officials said two deputies sustained injuries, one to a leg and another to a finger, during this incident.
Be the first to know
Get local news delivered to your inbox!