Interesting things people found in The Sentinel archives
Here's what people are uncovering in The Sentinel newspaper archives. Search our historical issues for obituaries, marriage and birth announcements, social pages and local sports. To see more and subscribe, visit https://hanfordsentinel.com/archives.
Mal Mann wedding

Obituary for Pearl Richmond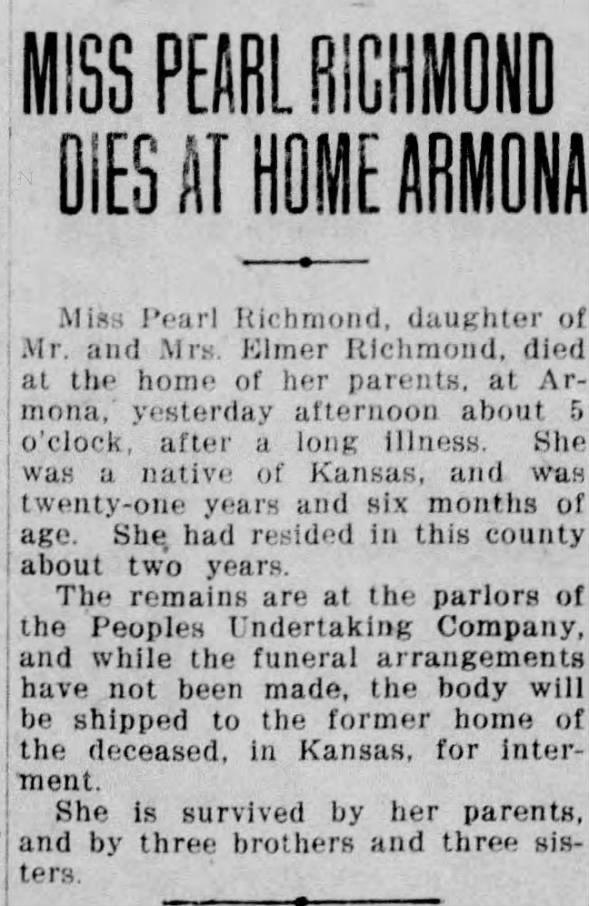 Dr Paul S Traxler Found guilty of performing illegal operation; acquitted of a charge of murder in Los Angeles...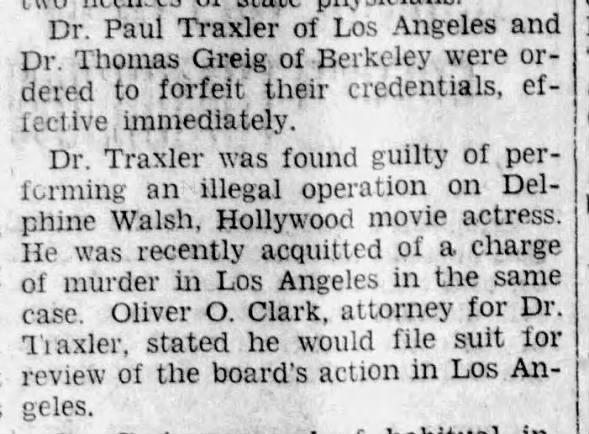 Clipping from The Hanford Sentinel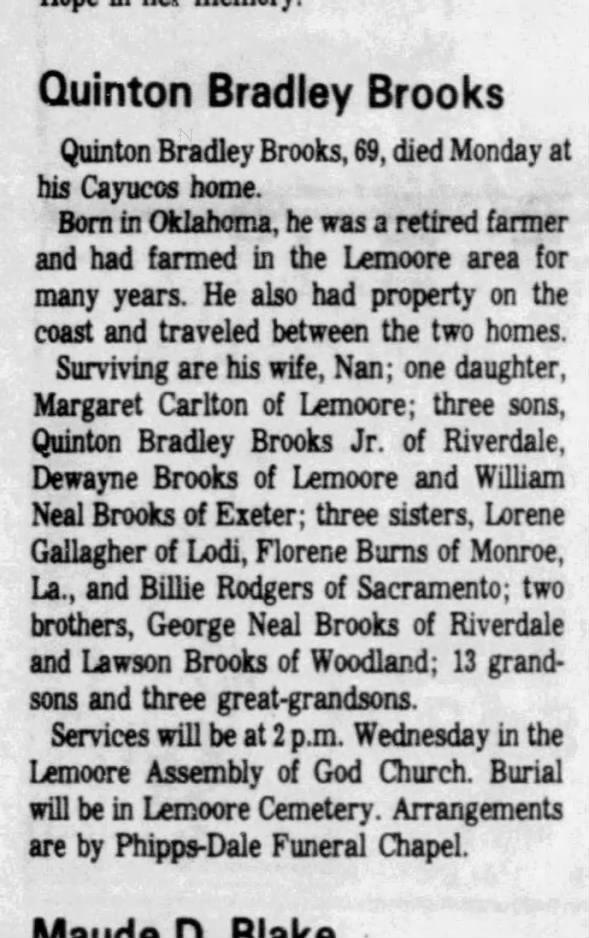 Grandpa Lewis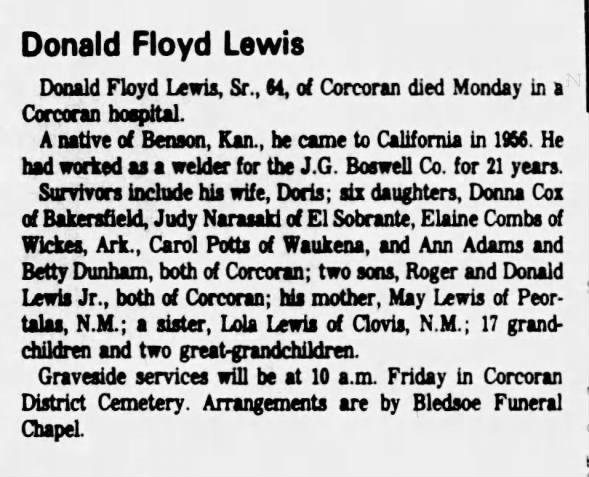 Clipping from The Hanford Sentinel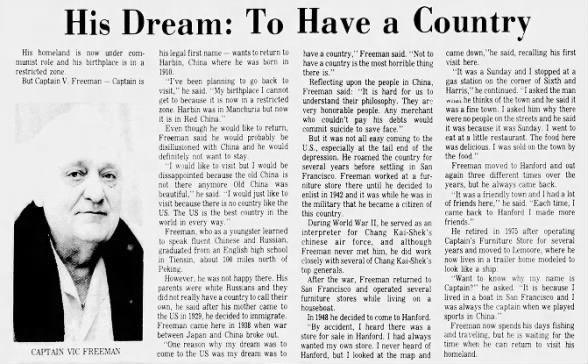 Death Notice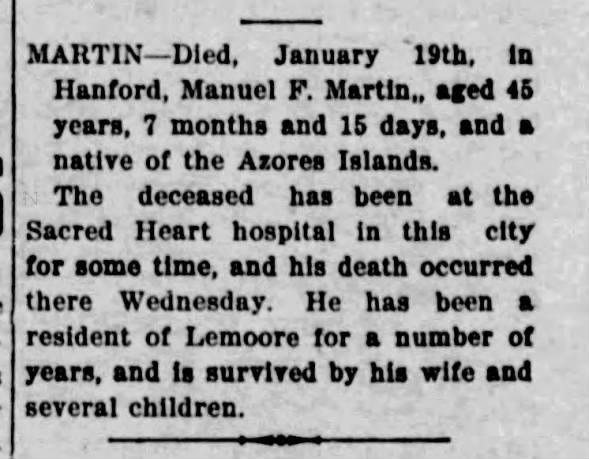 Doris Utterback Howes obituary 1989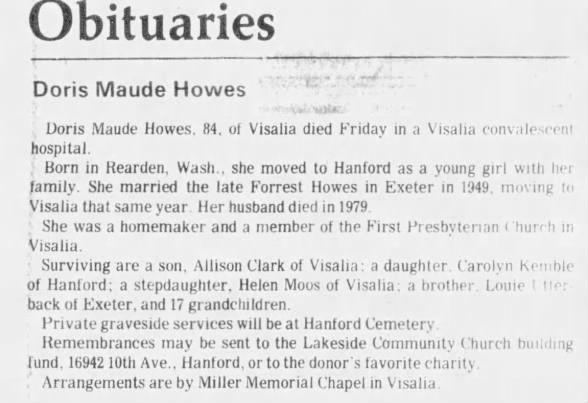 Obituary for Rosemary Avery, 1956-2017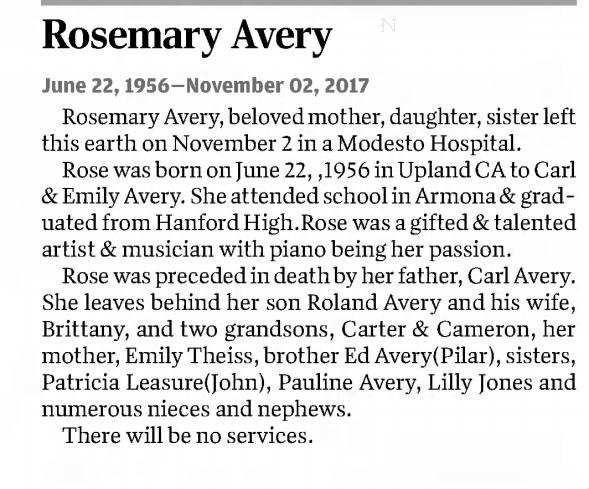 Clipping from Hanford Morning Journal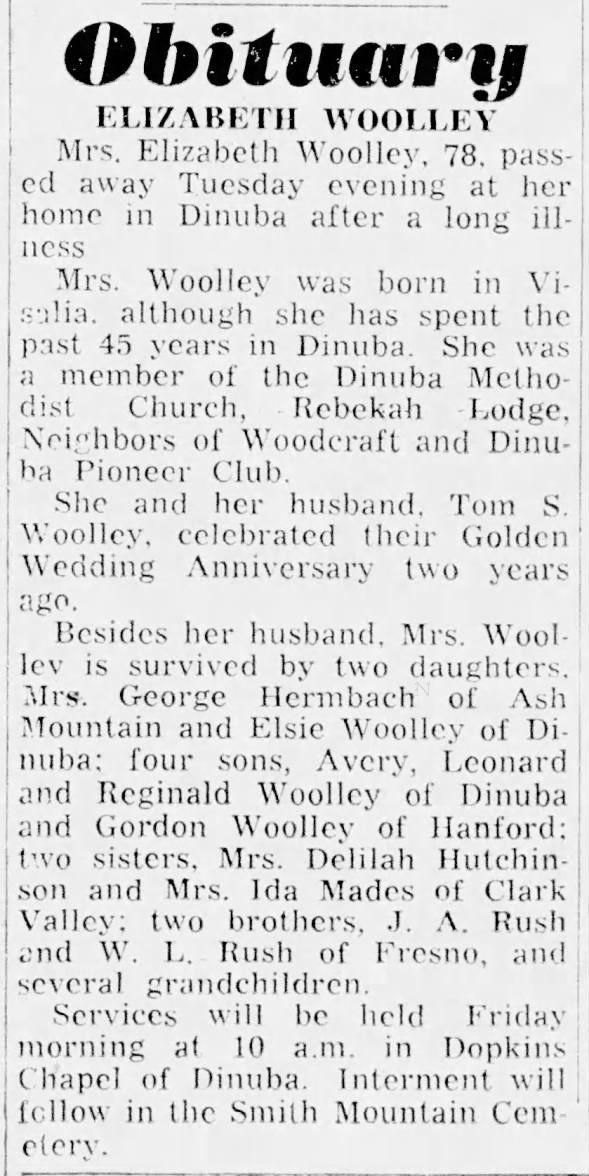 Car Accident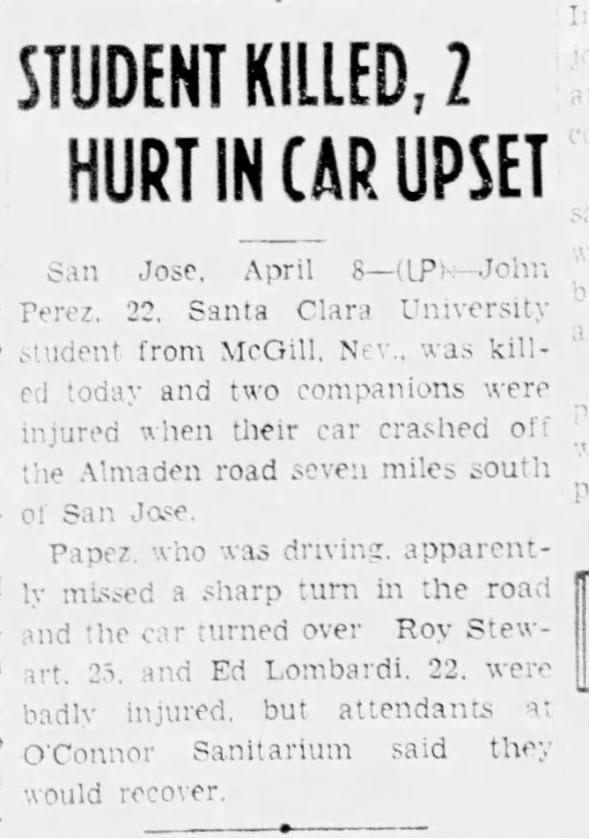 Obituary for Joe J. Parker (Aged 84)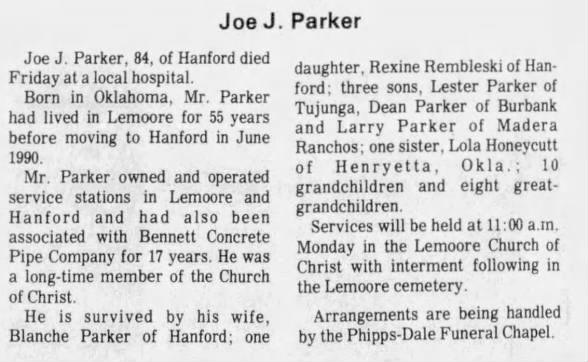 Clipping from The Hanford Sentinel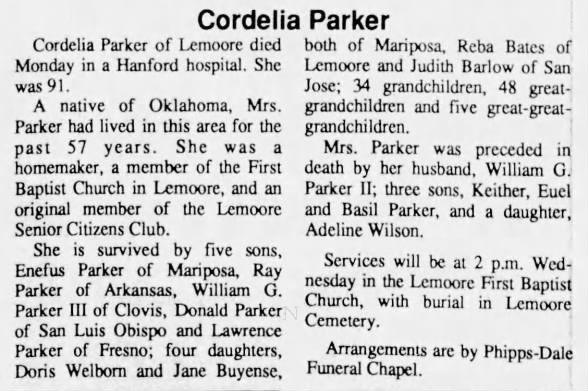 Obituary for Cordelia Parker (Aged 91)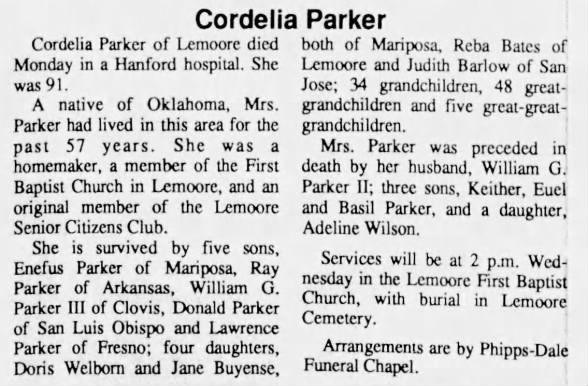 Letters From An Earthquake Cover Page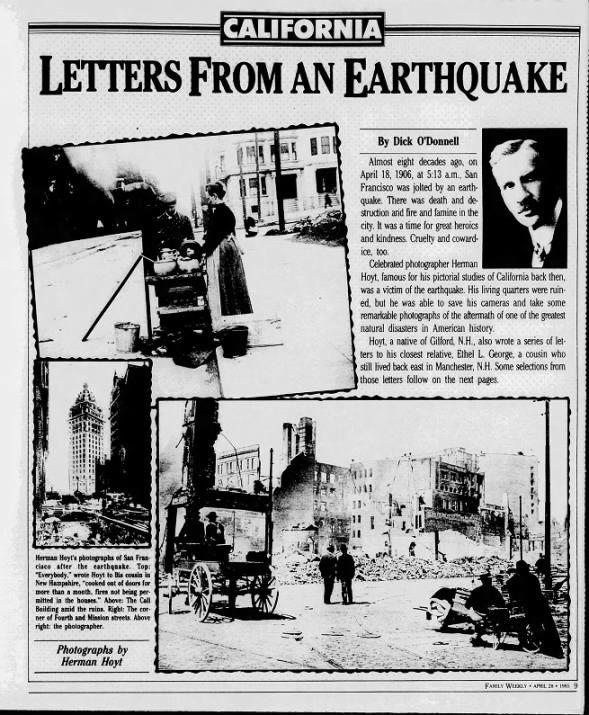 Clipping from The Hanford Sentinel

Clipping from The Hanford Sentinel

Obituary for F. E. VER (Aged 57)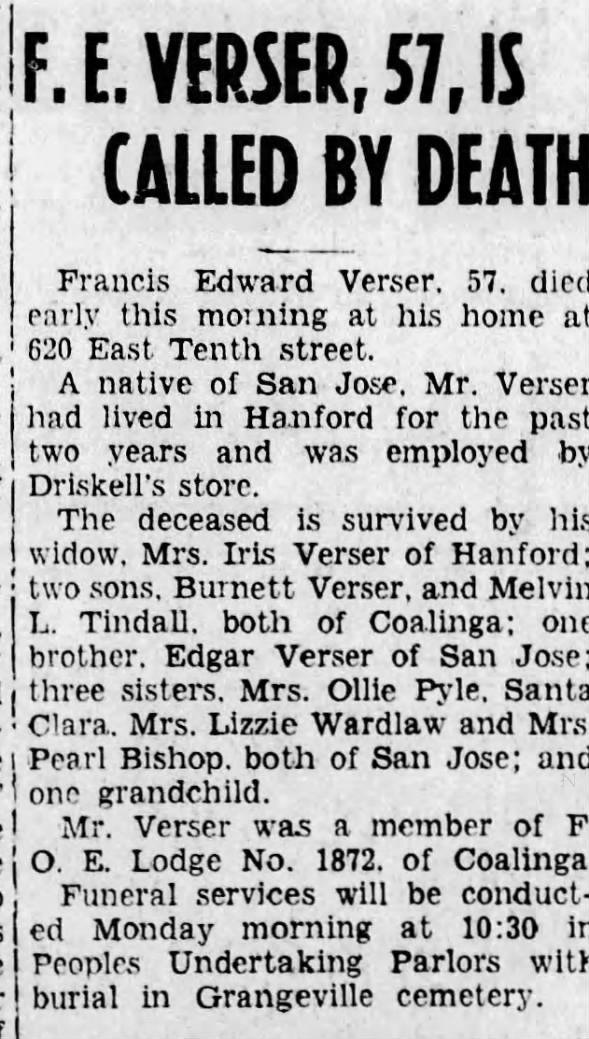 Clipping from The Hanford Sentinel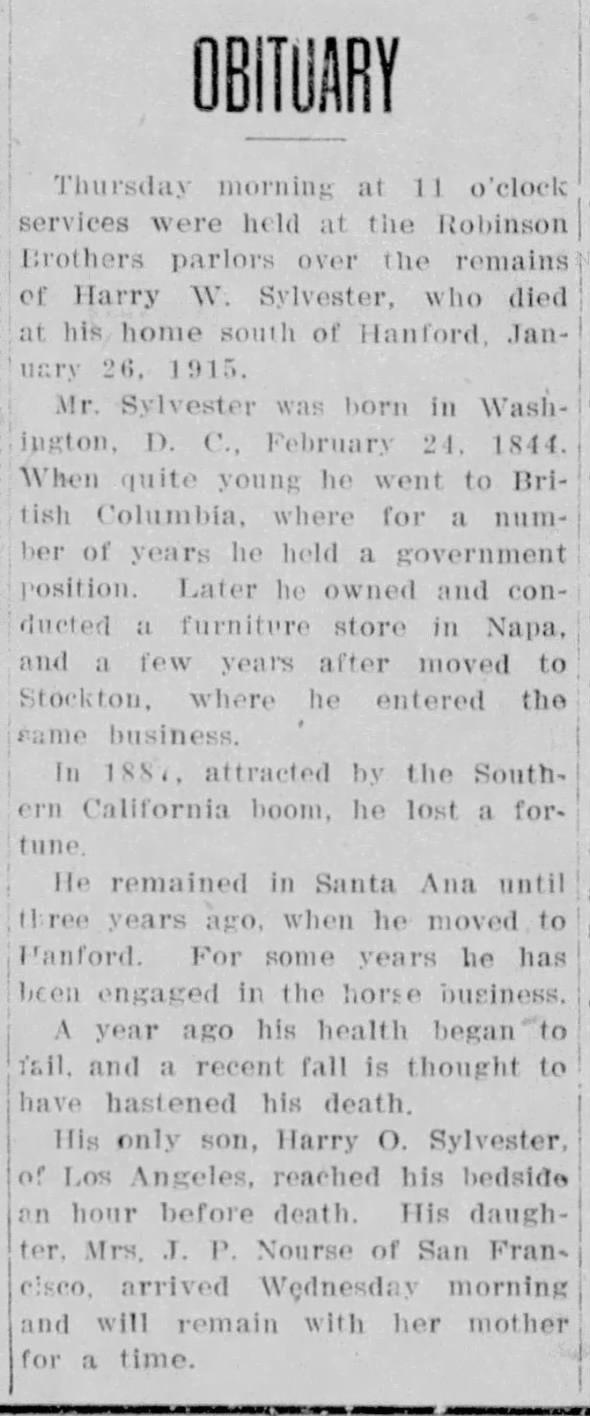 Obituary for Harry W. Sylvester (Aged 70)
Wilson caught in Coalinga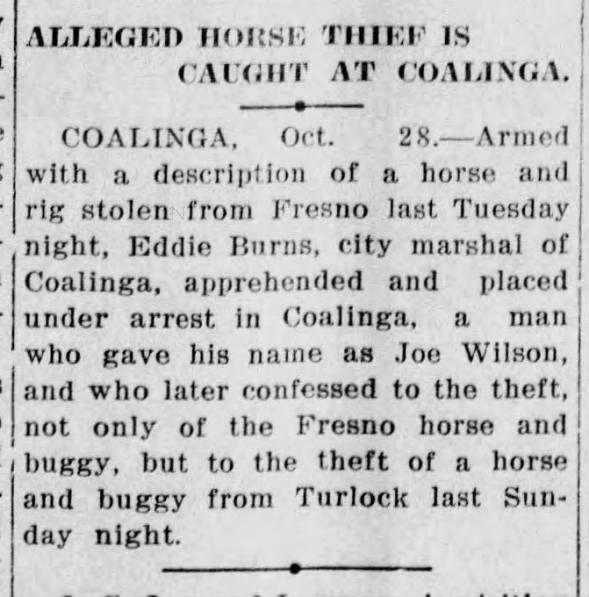 Clipping from Hanford Morning Journal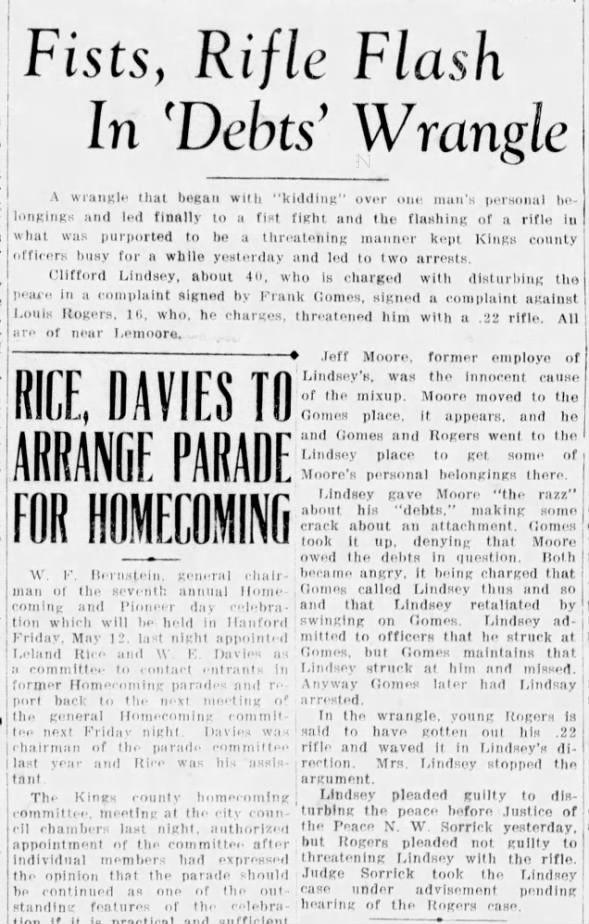 Obituary for Joe S. Rodrigues
Obituary for Myrtle I. Best (Aged 62)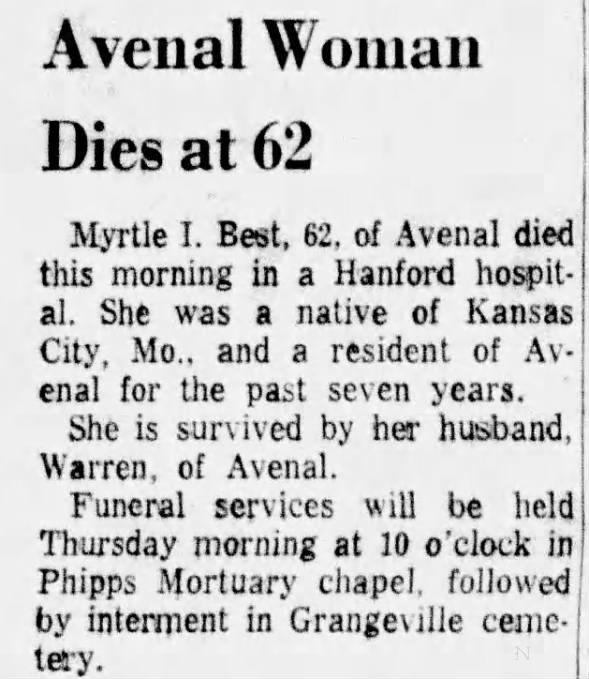 Obituary for Lorenzo C. Tuck (Aged 71)