When I made the announcement regarding our logo contest, I did not anticipate the overwhelming response. Entries arrived from local artists, out of town artists, teachers, graphic designers, and even 20 children! Each entry was a unique perspective from the artist designing it. The creativity was impressive and the decision was difficult.
When it came time to award prizes, I felt it important to reward the children who had the courage to enter our contest. A thank you note and a $20 Visa gift card was mailed to each of them. I was so impressed with the talent of these children. A local eighth grader even placed fourth!
Congratulations to Leah Schrum, the third-place winner and recipient of a $100 runner up prize. Leah currently lives in Coronado with her family and her ball python named Eggs Benedict. She is 16-year-old honor student at Coronado School of Arts, where she is entering her junior year. She lived in Lemoore while her dad was stationed here, and she became aware of the contest through Facebook. I liked her logo so much, that Leah is redesigning the "K" logo into an "R" for our future rescue, "Remi's Rescue." (Remi is a tiny teacup chihuahua I rescued before veterinary school.)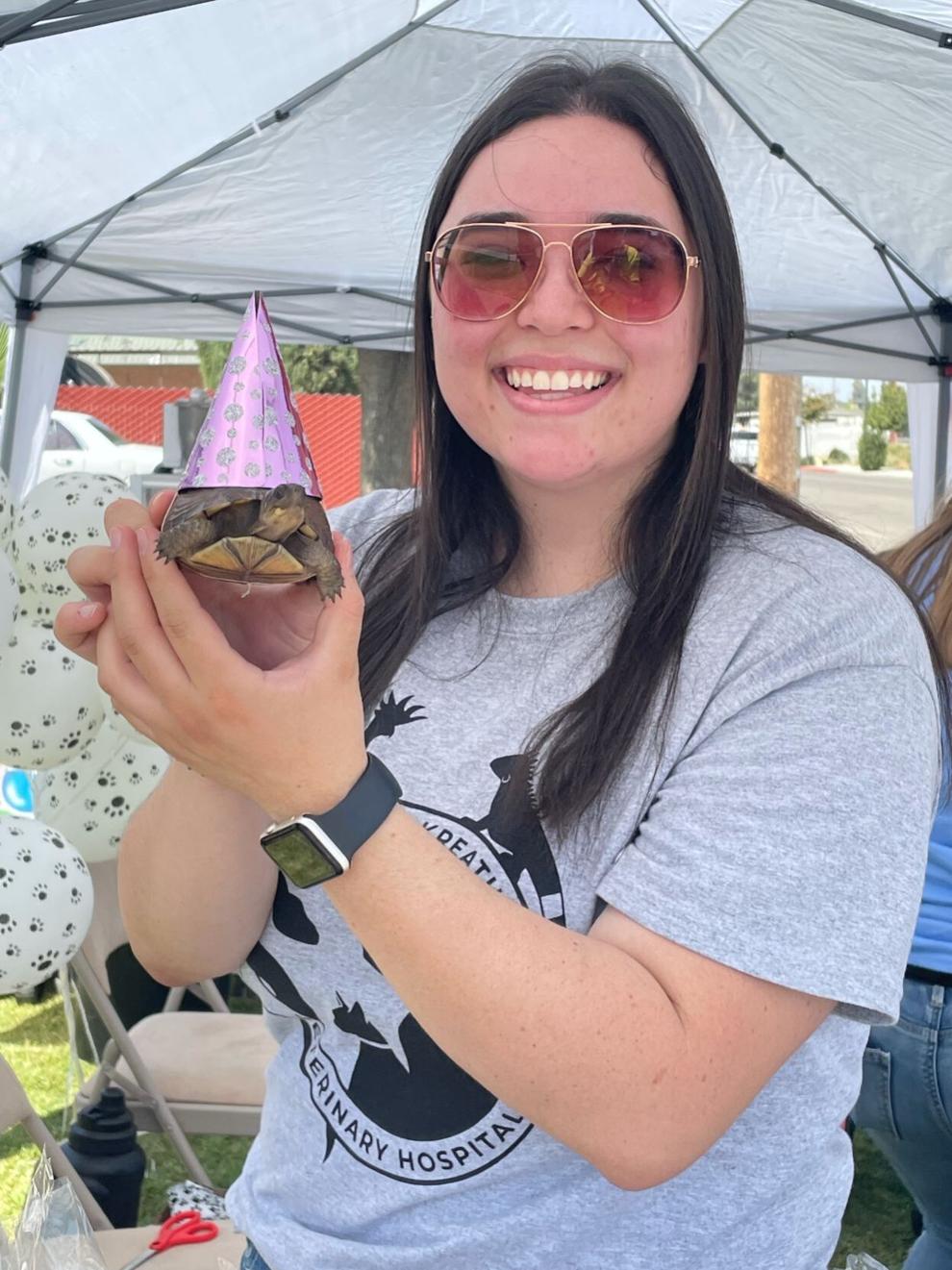 Our second-place winner and recipient of a $200 prize is Laura Roberts! Laura grew up in Lemoore and has lived here for most of her life. She went to West Hills College and Fresno State where she earned a BA in fine arts. Art is her passion. When she is not working, she enjoys creating handmade dog collars, bags, purses, and other crafts for her Etsy page. She and her husband have quite the fur-family with one dog, one cat, and four very loud guinea pigs. Laura's beautifully designed paw print logo was a very close second.
Congratulations to Sacramento resident Ben Wickenden who secured the $1,000 prize!  His logo was chosen as our first-place winner! Ben became aware of our contest while visiting his wife's family in Hanford. His father-in-law read about our contest in the Sentinel and encouraged him to enter. Ben was immediately interested in combining his love of animals and art. He is a graduate of Sonoma State University, where he majored in art and became a credentialed art teacher. He and his wife are serious animal lovers with one horse, two dogs, two birds and five fish.
Ben's circle logo edged out the competition because it incorporated multiple animals and the company name without looking too busy. The staff and I loved his beautiful well-balanced design. Once the logo winner was chosen, my team worked with our graphic designer to finalize the image. An iguana was added and the birds turned into a cockatoo because they are two of my personal favorites. A bright blue and orange color version was added.  
In addition to Ben's black single-color design to give flexibility in various applications such as embroidery, print, engraving, etc. Next, my team then began planning our third birthday celebration to unveil our new logo.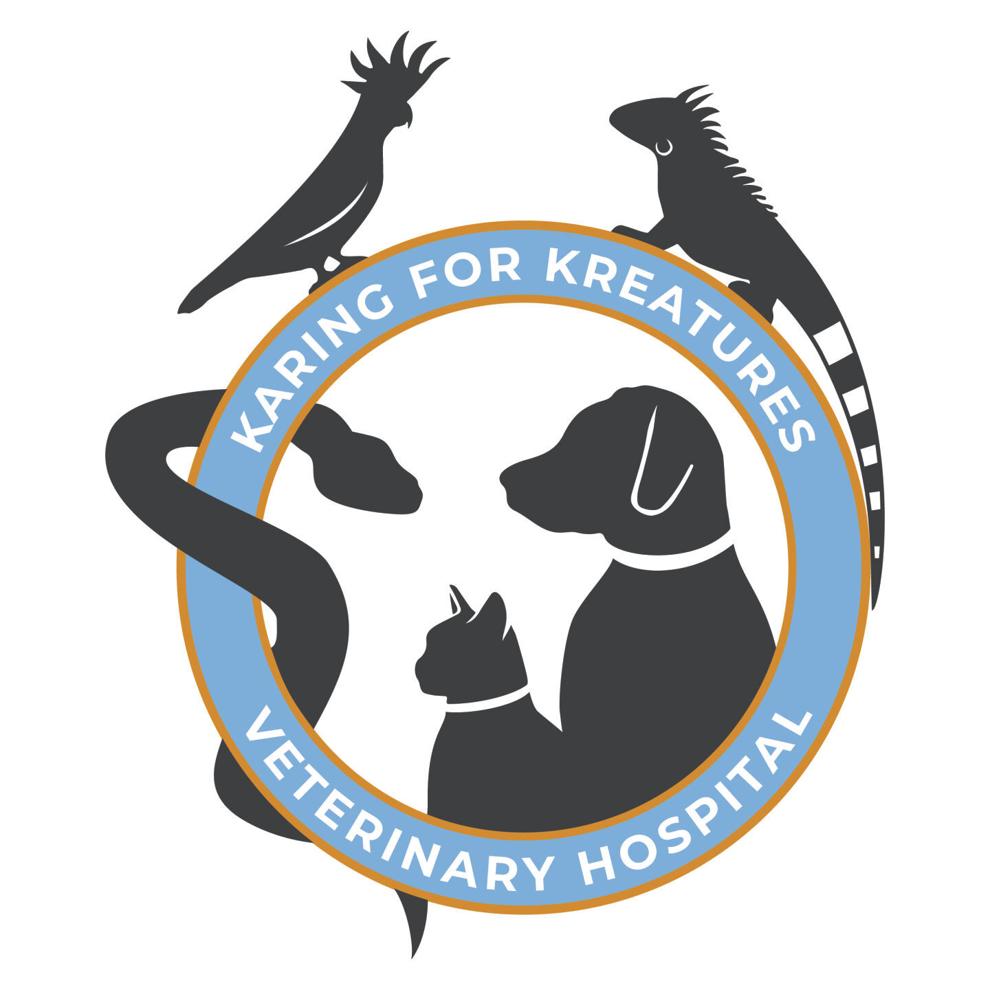 On July 17, we celebrated three wonderful years! Since its always about the animals, pets enjoyed free Pup Cones, and Tweet Cones (snow cones with unsalted chicken broth for dogs or cats, and apple juice for exotic pets). VIP guests received T-shirts and all guests received doggie bags filled with treats.  Fur Real Life Photography took pet photos so each guest would have a memento of their pet on this special day. Abraham's Churro Cart made sure the human guests did not go hungry. Congratulations to Marly who won the "Ugliest Pet" contest and Jethro who won the "Cutest Pet."
Thank you to Gary of the Animal House who surprised us with a birthday cake and to the clients who came bearing gifts. During this two-hour open house, over $200 was raised by our raffle. These funds will be used to offset costs on our community rescue projects.
Finally, I would like to thank everyone who entered the logo contest, everyone who came out to celebrate with us, and Kings County for the tremendous support.  So here's to a new look for a bright future!