Plan on adding a pup to your family this winter? Here are a few suggestions.
15 popular dog breeds that can handle cold weather
Cold-tolerant pooches
Most dogs wear a fur coat year-round, but that doesn't mean all breeds are equipped for chilly temperatures. Some dogs, such as the Labrador retriever and the Siberian husky, can take on winter weather like champions, while others prefer to be bundled up in a blanket on the couch until spring.
If you live in a cold climate and want a furry companion who enjoys outdoor activities like playing in the snow and wintry hikes, it's important to choose the right breed. The data experts at PetBreeds, a pet data site by Graphiq, used their database of dog facts and figures to find the 45 most popular breeds that can handle cold weather.
To qualify as a cold-weather pup, breeds had to be classified as extremely cold tolerant by Animal Planet standards. Since all breeds on the list have a high tolerance for cold, they're ranked from least to most popular, with the top spot occupied by the trendiest type of dog. The popularity ranking is according to 2015 American Kennel Club data.
Despite these dogs' ability to thrive in cold weather, do note the American Veterinary Medical Foundation does not recommend keeping pets outside in below-freezing weather for prolonged periods of time. Just as humans, they can succumb to frostbite and hypothermia, so you must keep a close watch on your furry friend.
Searching for a cold-tolerant pooch to join your family? Find out which breeds fit the bill.
#15. Chow Chow
Popularity (2015): 73
Average life expectancy: 10 years
Average weight: 70 lbs
#14. Irish Wolfhound
Popularity (2015): 69
Average life expectancy: 8 years
Average weight: 180 lbs
#13. Great Pyrenees
Popularity (2015): 67
Average life expectancy: 11 years
Average weight: 120 lbs
#12. Samoyed
Popularity (2015): 61
Average life expectancy: 11 years
Average weight: 65 lbs
#11. Alaskan Malamute
Popularity (2015): 54
Average life expectancy: 11 years
Average weight: 95 lbs
#10. Saint Bernard
Popularity (2015): 50
Average life expectancy: 9 years
Average weight: 200 lbs
#9. Akita
Popularity (2015): 46
Average life expectancy: 11 years
Average weight: 130 lbs
#8. Shiba Inu
Popularity (2015): 45
Average life expectancy: 14 years
Average weight: 23 lbs
#7. Chesapeake Bay Retriever
Popularity (2015): 42
Average life expectancy: 12 years
Average weight: 80 lbs
#6. Newfoundland
Popularity (2015): 37
Average life expectancy: 9 years
Average weight: 150 lbs
#5. Collie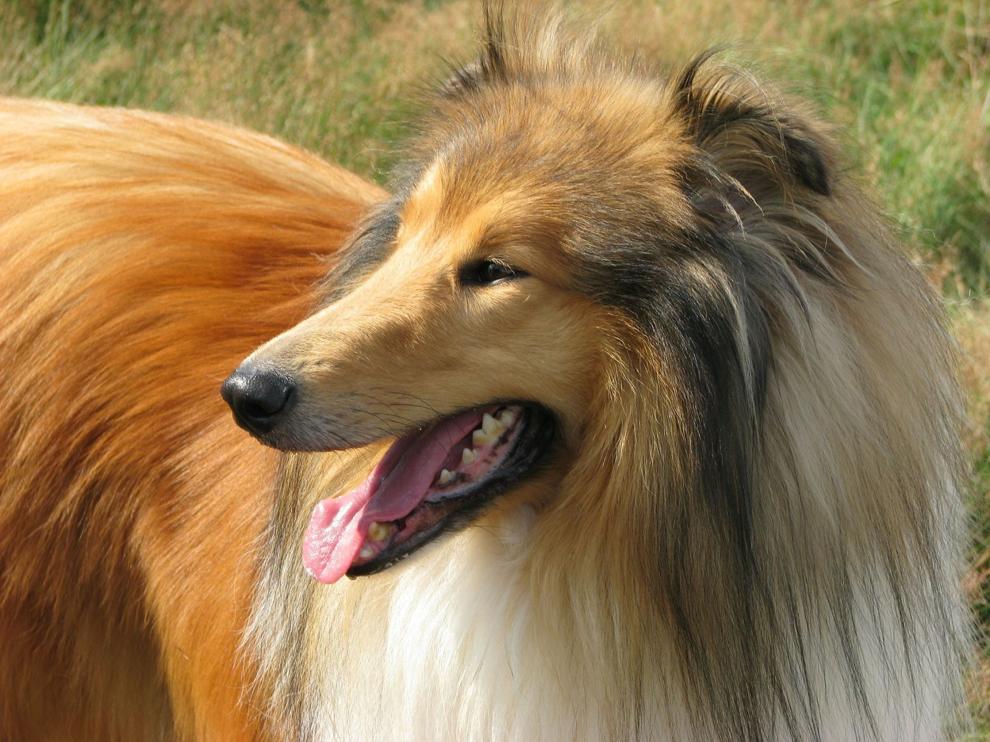 Popularity (2015): 36
Average life expectancy: 10 years
Average weight: 75 lbs
#4. Cane Corso
Popularity (2015): 35
Average life expectancy: 11 years
Average weight: 110 lbs
#3. Bernese Mountain Dog
Popularity (2015): 29
Average life expectancy: 8 years
Average weight: 120 lbs
#2. Siberian Husky
Popularity (2015): 12
Average life expectancy: 12 years
Average weight: 60 lbs
#1. Labrador Retriever
Popularity (2015): 1
Average life expectancy: 11 years
Average weight: 80 lbs