Dial Easy
Dial Easy: Welcome Home!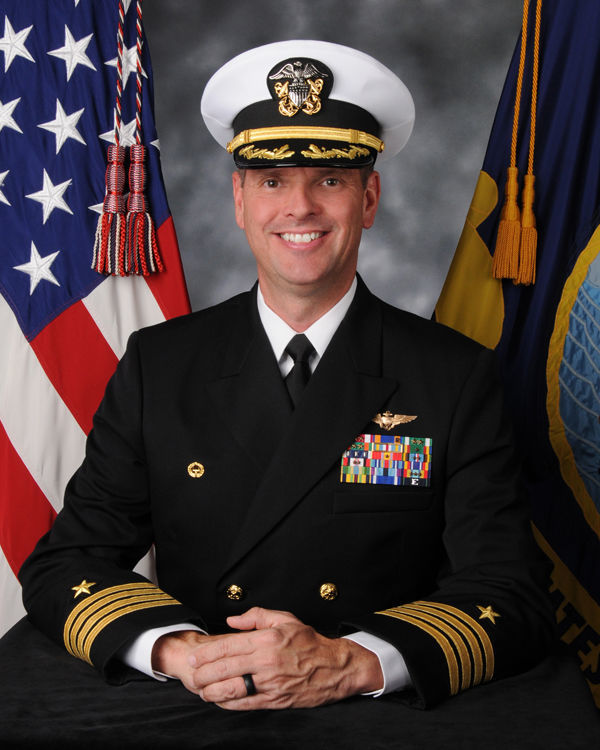 Just in time for the holidays, nearly 750 men and women and 34 F/A-18E/F Super Hornets of Carrier Air Wing (CVW) 11 returned home to Naval Air Station (NAS) Lemoore Monday, Dec. 4, and Tuesday, Dec. 5, following a six-month deployment aboard the aircraft carrier USS Nimitz (CVN 68) to the Indo-Asia-Pacific region and the Arabian Gulf. Congratulations on a successful deployment, fulfilling your mission with professionalism and integrity! On behalf of Naval Air Station Lemoore, we are glad to have you home, and I know you will enjoy some well-deserved time off with family and friends.
Returning to NAS Lemoore are: CVW-11 staff, VFA-147 Argonauts, VFA-154 Black Knights, VFA-146 Blue Diamonds and Fleet Readiness Center West (FRC-W) Sea Operations detachment.
The air wing and squadrons left NAS Lemoore in June on a regularly scheduled deployment embarked on the Bremerton, Washington-based aircraft carrier USS Nimitz. During this deployment, the strike group steamed via U.S. 3rd and 7th Fleets to the Arabian Gulf in the U.S. 5th Fleet area of operations. During this time, our home team made significant contributions to the more than 1,300 combat sorties flown into Iraq and Syria in support of Operation Inherent Resolve (OIR).
Rear Adm. Bill Byrne and subsequently Rear Adm. Gregory Harris, commander of CSG 11, led the strike group through the deployment, conducting maritime and theater security operation efforts and missions supporting OIR. The strike group sailed more than 78,000 miles during the deployment (equivalent to approximately five times around the world) and the air wing dropped more than 900 pieces of ordnance during combat sorties.
The work of the Sailors and their Marine counterparts of Carrier Air Wing 11 was truly inspiring, and we should be proud of their accomplishments. Just like our summer here in Lemoore reached record temperatures, the environment in which they worked was one of the most formidable environments to operate in as the heat index routinely topped 150 degrees. These true professionals not only met the nation's calling every day, but they exceeded the expectations of their regional commanders. They have certainly made their families and NAS Lemoore proud.
During this deployment, the strike group conducted training and operations with the French Marine Nationale, Indian Navy, the Japan Maritime Self-Defense Force, Republic of Korea Navy, Royal Australian Navy, the United Kingdom's Royal Navy and Royal New Zealand Navy. These included Malabar 2017 in the Indian Ocean, Intrepid Sentinel in the Gulf of Oman and landmark three-carrier strike force operations in the Western Pacific.
On the way home, Sailors aboard the Nimitz enjoyed a final port visit in Hawaii to pick up family members for the much-anticipated Tiger Cruise, giving family members a chance to experience life at sea aboard an aircraft carrier.
The Argonauts, Black Knights, and Blue Diamonds joined the following squadrons of CVW-11 embarked on Nimitz: the Norfolk-based Bluetails of Airborne Early Warning Squadron (VAW) 121, the San Diego-based Death Rattlers of Marine Fighter Attack Squadron (VMFA) 323, the Whidbey Island, Washington-based Gray Wolves of Electronic Attack Squadron (VAQ) 142, and the San Diego-based Eightballers of Helicopter Sea Combat Squadron (HSC) 8, Wolfpack of Helicopter Maritime Strike Squadron (HSM) 75 and Providers of Fleet Logistics Support Squadron (VRC) 30.
Over the six-month span, the strike group conducted port visits in Pearl Harbor; Colombo, Sri Lanka; Chennai, India; Manama, Bahrain; Abu Dhabi, United Arab Emirates; Dubai, United Arab Emirates; Hamad, Qatar; Duqm, Oman; Pattaya, Thailand; and Sasebo, Japan. Sailors participated in numerous volunteer events including interacting with children at schools, visiting patients at hospitals and socializing with animals at shelters.
While you were gone carrying out our nation's tasking, you missed countless birthdays, holidays and family celebrations. I know you all will take and enjoy some well-deserved down time as you transition to life back at home. Do not forget to check out all the recreational opportunities that are available to you through our Morale, Welfare and Recreation (MWR) department. There is so much to do this time of year!
If any of you find yourself or a shipmate in need of any of our counseling services or support, please reach out to our Fleet and Family Support Center (FFSC) staff. They have countless programs for you and your family. The Chaplain's Office is also available if you need someone to talk to at any time.
From all of us aboard NAS Lemoore, welcome home! We commend you for a job well done!
Happy holidays and welcome home,
Captain David James,
Commanding Officer, NAS Lemoore