Dial Easy
Dial Easy: Happy Birthday Navy!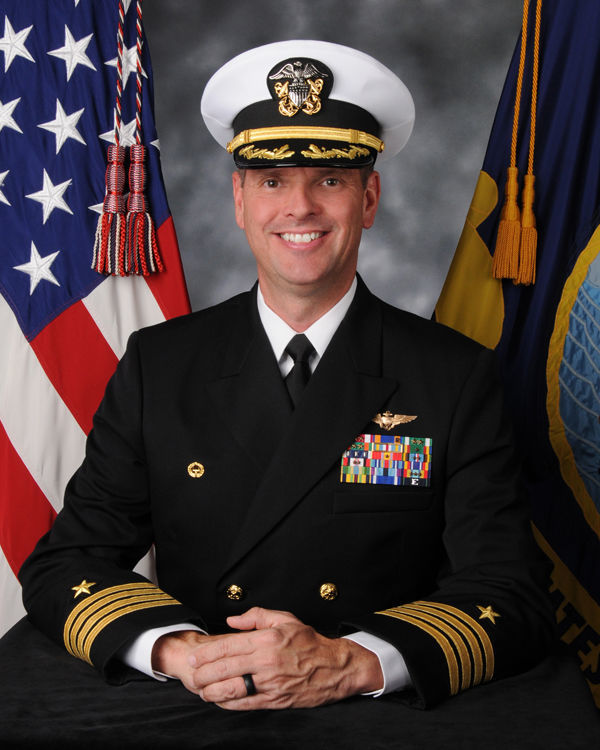 This week we celebrate the Navy's 242th birthday as our service continues to shape events overseas and on the home-front. While there certainly are challenges in the world today, it is the diverse and talented people who serve in today's Navy that continually rise to meet those challenges, that make our Navy the finest in the world.
The credit belongs those who paved the way and stood the watch during times of conflict and those who stand the watch today. The U.S. Navy's birthday is a celebration of the unique history and traditions of our service and the Sailors and personnel that continue to embody those attributes of excellence and service.
The U.S. Navy's birthday is a special celebration for those of us who wear the uniform. It is a time to re-tell sea stories as well as reflect on the true meaning of service.
It is also a time to remember old friends and shipmates as well as welcome new ones and wish young Sailors luck as they embark on their own adventures for the first time.
However, our annual birthday celebration provides an opportunity for each of us to pause and thank the men and women who currently serve in today's Navy. This includes families ashore, civilian colleagues and the many associations that have found a place in their heart for the U.S. Navy.
Our Navy is the product of many brilliant and dedicated men and women whose leadership and vision created the greatest Navy in the world today. Our history is chock-full of exceptional people whose mark on the U.S. Navy was written in permanent ink.
October 13th, 1775 is considered the formal birthday of the U.S. Navy. The Navy was established by the Continental Congress after votes were made to outfit two, at the time, privately-owned sailing vessels with the intent to send them out on a cruise of three months to intercept transport vessels carrying munitions and stores to the British army in America.
Today's Navy, 242 years later, is a 24/7/365 operation. Our mission is to train, equip and maintain combat-ready naval forces capable of winning wars, deterring aggression and maintaining freedom of the seas.
The U.S. Navy must be able to combat the spectrum of wars, which is constantly changing. Many of the lessons from recent global conflicts have helped prepare the Fleet to meet greater operational requirements, increased capability and flexibility and increased effectiveness in the global war on terror.
Today's Navy includes more than 324,000 active-duty men and women with nearly 55,000 officers and 265,000 enlisted personnel. The Navy's Ready Reserve ranks include nearly 107,000 Reservists. Additionally, nearly 266,000 civilian employees work for the Department of the Navy. Our active Fleet includes 279 ships and more than 3,700 operational aircraft.
Today's Navy requires each of us to give our very best and conduct ourselves in the highest ethical manner. We are true professionals. Our commitment to honest dealings with our peers, subordinates, superiors and those outside the Navy often stands in hard contrast to a world where black and white is increasingly considered gray.
From the day we enter the Naval service, we are trained to believe that we should always encourage new ideas and deliver the tough news when required, even when it is unpopular.
We tell our Sailors that they must abide by an uncompromising code of integrity and take responsibility for their actions and keeping their word. Each of us who wears a U.S. Navy uniform stands ready to fulfill or exceed our legal and ethical responsibilities in our public and personal lives 24/7/365. We cannot tolerate illegal or improper behavior or even the appearance of such behavior.
As such, our Sailors must demonstrate that they have the courage to meet the demands of our profession and the mission. Our mission in war is hazardous, and our mission in times of peace is demanding. Whether in peace or war, we are required to make decisions without regard to personal consequences.
We are expected to do what is best for the Navy and we continue to meet these challenges while adhering to a higher standard of personal conduct and decency. Our personal courage gives us the moral and mental strength to do what is right, every single time – even when no one is watching.
In the U.S. Navy, commitment translates to obeying orders. In doing so, it requires respect up and down the chain of command with care for the safety, professional, personal and spiritual well-being of our people. We should all take pride in being part of a service that shows respect toward all people.
The day-to-day duty of every service member is to work together as a team in order to improve the quality of our work, our people and ourselves. With more than 200 years of experience, the U.S. Navy will continue to serve our fellow Americans.
While there may be uncertainty and risk ahead, the U.S. Navy has set true course for a successful future. After 242 years, our essential mission remains the same as in 1775 - deter through strength, and when required, fight and win in any conflict.
All my best,
Captain David James
Commanding Officer, NAS Lemoore