Dial Easy
Dial Easy: Congratulations to Senior Sailor, Junior Sailor and Bluejacket of the Year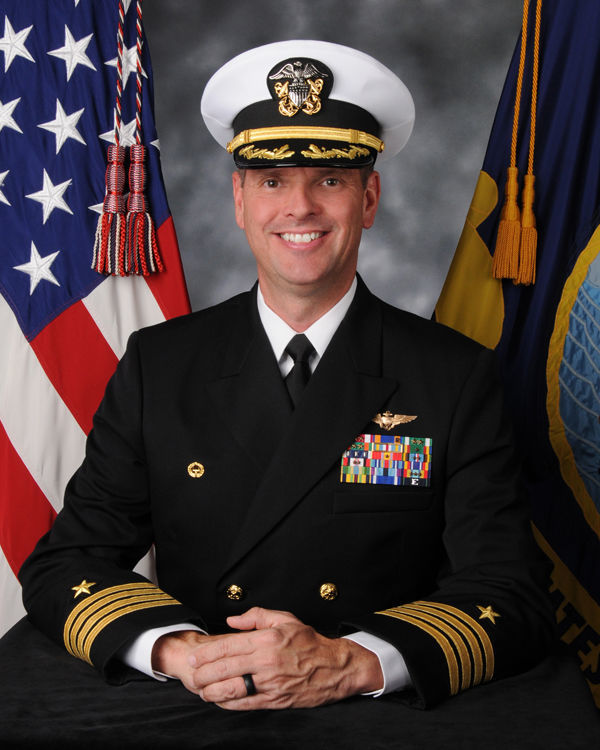 I take great pride in congratulating Naval Air Station Lemoore's Senior Sailor of the Year, Navy Career Counselor First Class Patricia Briseño; Junior Sailor of the Year, Master-at-Arms Second Class, Joshua L. Goldsmith; and Bluejacket of the Year, Aviation Boatswain's Mate Equipment Third Class, Cherry Ane J. Deleon.
This year, as it is with every year, the competition was fierce. NAS Lemoore is fortunate to have so many hard-charging Sailors. It was a challenge to narrow down the pack of outstanding eligible Sailors to just one winner in each category. However, there was a common trend among the winners and I am sure if you asked each of them if they had a recipe for success, their answers would be similar – technical proficiency, strong evaluations, tough collateral duties and teamwork.
Each of us has challenges in our jobs and careers. Navigating a career in the Navy presents unique opportunities for growth that are usually coupled with trials that bring out the best in each of us. Most likely, those challenges and unparalleled career opportunities and experiences are what attracted many of us to a life of service in the U.S. Navy.
So, what can Sailors do now to be a competitor for 2018's Sailor of the Year awards? First, Sailors should be hitting the books and preparing to excel on their March advancement exams. There is no shortcut to performing well on this exam. It takes work and commitment. Make the leap from simply being "good" in your rating to demonstrating you have what it takes to advance. First Class Petty Officers are hopefully already studying for this month's Chief Petty Officer exam cycle.
I am a believer in the Career Development Board process. It is an excellent tool for Sailors and leadership to review Sailors' records and discuss areas for improvement. Most importantly, it is a conversation and it sets expectations for both leadership and Sailors.
Growth and advancement in the Navy is different for everyone. I encourage Sailors not to get discouraged if they do not advance the first time they are up for their next rate. Stay the course. Instead of easing up, kick it up a notch. Make the extra effort and look for ways to set yourself apart from the pack. Not only will you benefit from the support you contribute, the command and the installation will benefit from it as well. Push yourself. It is good to get out of your comfort zone and find ways to stand out in a good way.
When it comes to selecting orders, I recommend volunteering for the "tough jobs." Those in the middle of tours should look to get a diversity of collateral duties. If something becomes available, and it presents a chance to make an impact on a command, then I recommend raising your hand to volunteer. It is right to adopt the mindset of being, "part of the solution and not part of the problem."
One of the most remarkable traits of outstanding Sailors is their commitment and participation in collateral duties. While two Sailors may appear identical on paper with regard to their evaluation, collateral duties set top-performing Sailors apart from their peers. When considering collateral duties, a good rule of thumb is to take on collateral duties that demonstrate a readiness and ability to take on greater responsibility with regard to teaching and upholding U.S. Navy standards.
No job is too small. If it is done well and has a positive impact on the command, then it matters. Even being the urinalysis coordinator can have a positive impact on the command because it means that a Sailor is upholding the standard and making a difference. I challenge Sailors to take on other similar collateral duties such as command fitness leader or a Sexual Assault Prevention and Response Victim Advocate and support a program that benefits other Sailors and the command.
Finally, most Sailors are asked to write the initial draft of their evaluations based on what they see as their accomplishments during the past evaluation cycle. To help with this, it is beneficial to keep a running "brag sheet" of your accomplishments throughout the year. Use this when writing your evaluations, presenting each accomplishment in a "cause," "effect" and "impact" format. In context, evaluations should state what you did, and how it has affected others and the command, using specifics and numbers when possible.
Lastly, a word of advice for anyone serving today – remember to pull those junior to you up the advancement ladder with you. Help those who are struggling, either with their job or in their personal life. Lend them a hand. Their success will be your success, and all of your successes are the Navy's successes.
Wishing you all continued success in 2018!
All my best,
Captain David James,
Commanding Officer, NAS Lemoore