While the statistics surrounding teenage drivers can be grim, there is positive news. For example, more teens are taking preventive safety measures when they drive. In 1991, the CDC found that 25.9 percent of teens said they rarely wore their seat belt. However, that number has steadily decreased over the years. As of 2017, just 5.9 percent of teens said they rarely buckled up.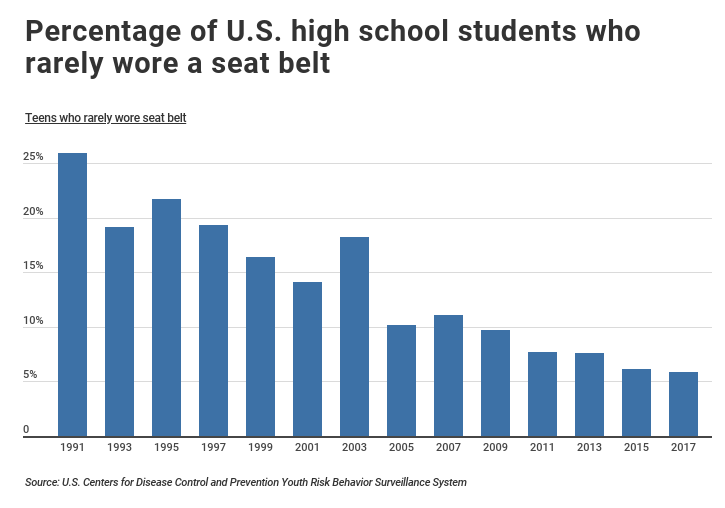 Similarly, drinking and driving among teens has improved over the years. From 2013 to 2017, the percentage of teens who said they drink and drive fell from 10 percent to 5.5 percent. Yet, it is important to note that teen drivers are more likely than older drivers to be involved in motor vehicle crashes when they do drink and drive.
Despite improvements in seat belt use and impaired driving, national data shows no significant change in the number of teens who said they text and drive. From 2013 to 2017, the percentage of teens who engaged in this behavior remained flat at approximately 40 percent.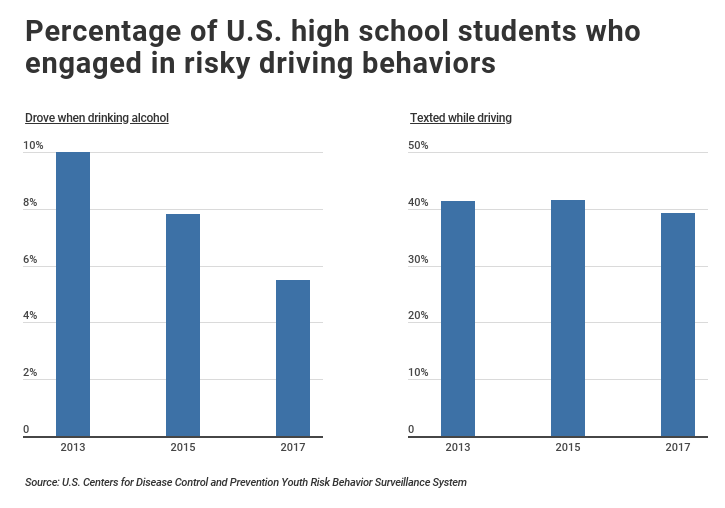 Texting while driving is an especially dangerous type of distracted driving because it involves manual, visual, and cognitive distraction. In the course of sending or reading a text message, drivers will take their eyes off the road for an average of five seconds. Even that short amount of time translates to the distance of a football field when driving at 55 mph.
At the state level, teen texting and driving shows a statistically significant positive correlation with teen motor vehicle fatalities (when both are adjusted for population). In general, states with more teens who text and drive also have more teens who die in motor vehicle accidents. Interestingly, neither drinking and driving nor seat belt use show significant correlations with the number of teen motor vehicle fatalities. While correlation does not imply causation, this data—in addition to everything else known about distracted driving—makes a strong case for actively reducing cell phone use among teen drivers.
When comparing gender across these statistics, both male and female teens are equally as likely to text and drive and fail to wear a seat belt. However, teenage males are significantly more likely than teenage females to drink and drive. Of teenage males, 6.8 percent report drinking and driving compared to 4.1 percent of teenage females.
NHTSA data further shows that teenage males are nearly twice as likely as teenage females to be involved in fatal motor vehicle crashes. In 2017, the organization found that 1,807 teenage males died as a result of a crash, compared to 925 teenage females. Fortunately, teen motor vehicle fatalities are down nearly a third from 1975 and the most significant declines are among teenage males.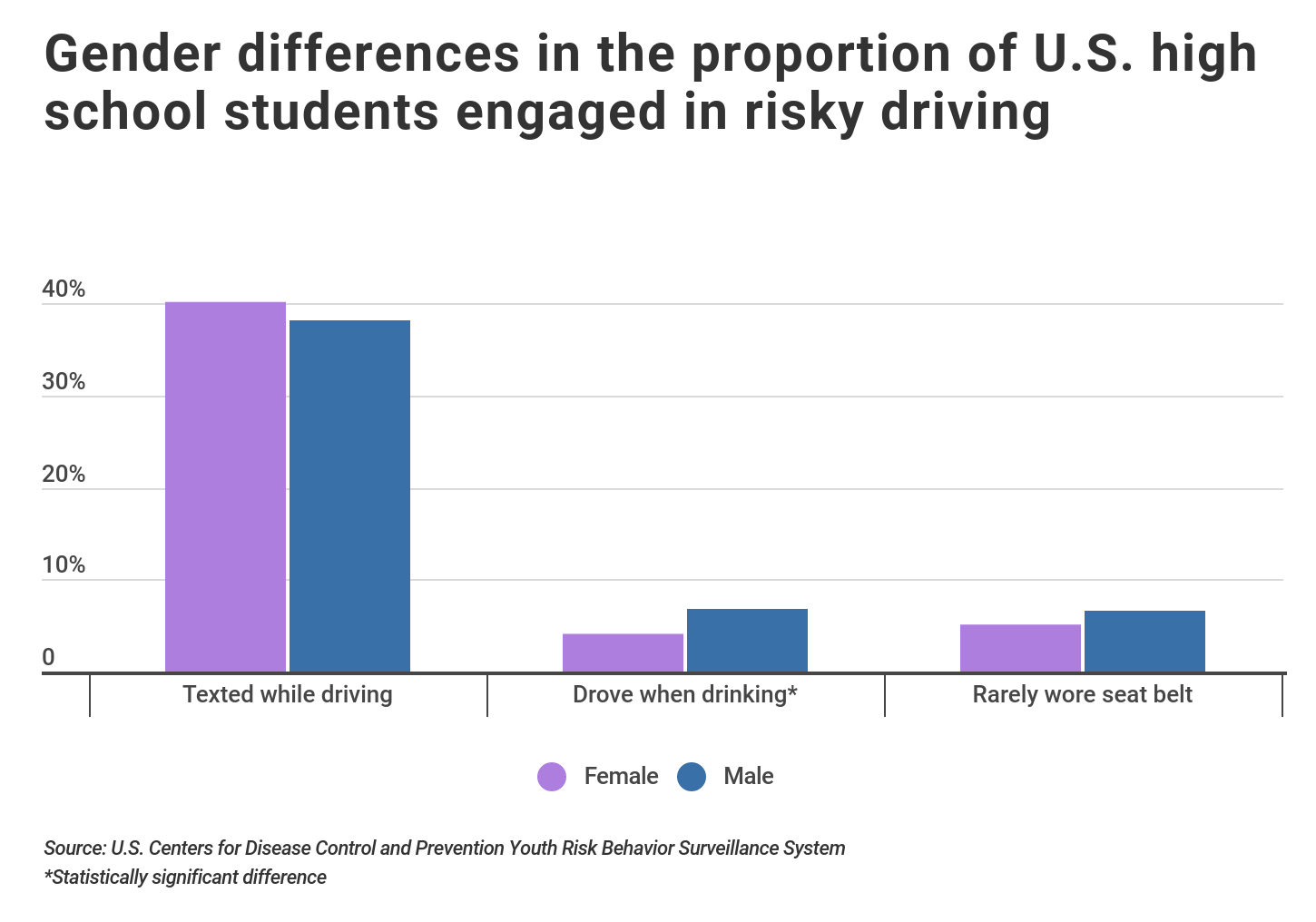 With these trends in mind, CarInsurance101.com also wanted to use these statistics to identify the states with the most dangerous teenage drivers. To do this, they created a composite score for each state based on the following metrics:
Percentage of teens who text and drive
Percentage of teens who drink and drive
Percentage of teens who rarely wear a seat belt
Teen traffic fatality rate per 100k teens
Only states with data available from the Youth Risk Behavior Surveillance System were included in the analysis. Here are the states with the most at-risk teenage drivers.