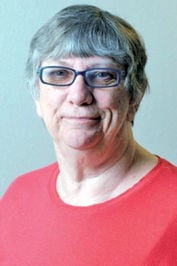 20 Years Ago
Despite finishing in the West Yosemite League cellar, the Lemoore High Tigers placed six players on the all-WYL football team—more than any other team except league champion Golden West. Running back William Gaffney; wide receiver, Gerald Davis; tight end Sam Kunkel; and offensive lineman, Jose Morales, were voted to the all-WYL first team offense by the league coaches Monday night. Linebacker Kevin Sagaser and defensive back Juan Mendez of Lemoore made the all-league first team defense.
Benton Sheely, a 16 year-old junior at Kings Christian School, will appear in the Fresno Good Company Players production of "The Best Christmas Pageant Ever." Benton will play Maxine, the young narrator of the story of Christ's birth.
25 Years Ago
Nice guys always finish last. Well, that's not always true. Take for example the case of Albert "Speed" Rhoads who died last week in Lemoore at the age of 73. Speed was a nice guy, in fact, he was a great guy. Whether it was his management of Saturday night bingo for the Lemoore Athletic Foundation or his hands-on involvement in the selection of sports scholarship recipients, he always did it in a classy, or nice way. It's true, Lemoore lost one of its best citizens last week. Some 4,000 to 5,000 football fans observed a moment of silence in memory of Speed before Friday night's Hanford-Lemoore football game.
An estimated 600 civilian workers at Lemoore Naval Air Station were sent home Monday as congressional Republicans and President Clinton failed to come to terms on a move that would allow continued federal spending without a budget. The partial shutdown means that half of the civilian workforce at the base are off without pay while legislators and the president contend with a number of budget roadblocks. Nationwide an estimated 800,000 non-essential federal employees have been furloughed.
30 Years Ago
Chem Waste Management last week submitted a 21-page document which the company says answers a similar series of charges submitted by Greenpeace. The charges were expected to be aired at a public hearing scheduled in Hanford, Wednesday. The pages consist of a series of charges against Waste Management Inc., the parent company of the Kettleman City Chemical Waste Management. The present attention appears to be Chem Waste's wishing to build and operate a waste incinerator at its site. The site historically has been used as a dehydration and waste burial site.
It will be a very special Christmas, indeed, for Lemoore residents when they line up Saturday morning, December 1, to watch the annual Lemoore Christmas Parade. This year the parade will have a definite old west flavor with the announcement last week that the official Wells Fargo stagecoach will parade down D Street.
70 Years Ago 
A combination of hail, cloud bursts, shivery nights, and sunshine has really brought out all of "California's unusual weather" here in the past week. From the appearance of the sky right now, no telling what might happen before the Advance is off the press. Umbrellas, galoshes, and red flannels have been much in order for the forepart of the week while the rain gauge at the city hall tells a most encouraging story. With overcast skies, the mountains to the east look even close enough to touch and they are well topped with snowy white indicating that the rain in the valley has brought snow to the Sierra.
85 Years Ago
President Roosevelt last week approved an allotment of $15,000,000 to commence work immediately on the Central Valley Water Project. With the first allotment for the $170,0000,000 project made, a division of the $15,000,000 was announced by the project officials: Kennett Reservoir and power project, $5,500,000; Contra Costa county conduit, $2,500,000; relocation of railroads, $5,000,000; Friant dam, $3,500,000; Madera canal, $500,000; Friant-Kern canal, $1,000,000; water rights $2,000,000.
The Hanford School bond election carried by a 4 to 1 vote, Tuesday, when voters approved a $24,000 bond issue for a new five room elementary school to be erected on North Douty street.
120 Years Ago
The Waverly Oil Co. has levied an assessment of two cents per share, to rebuild the derrick which was recently burned to the ground.
While returning home Wednesday, W.H. Crowder's team became frightened and ran away, doing some damage to the front end of the wagon. Mr. Crowder escaped uninjured.
On Tuesday, at the Burris ranch on Kings River, Mr. Teach, the foreman, had his left leg broken by a colt falling on it. The break was a bad one.
Be the first to know
Get local news delivered to your inbox!