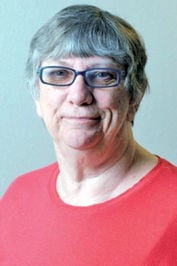 50 Years Ago
Tuesday morning at 5:59 a.m. the tragic earthquake hit southern California with devastating results in many parts of the Southland. While Lemoore is located near a spur of the San Andreas Fault and has not experienced an important quake sine the one centered in Bakersfield in 1952, there were scattered reports that many local residents were awakened with no more than minor concern. Lemoore police received one complaint soon after six that some plane had broken the sound barrier again and rocked his home.
Now that six Americans have walked on the moon, it may be interesting to compare transportation advances during the past few centuries – especially those which opened new worlds.
Take Marco Polo, if you wish. He was the first European who directly visited China in the middle ages and opened direct trade with the Celestial Empire. This began direct Venetian commerce with China which was largely responsible for the rich growth of the city of Venice. He reported that he found wool growing on bushes (an unbelievable thing) that was actually cotton—unknown to the Europeans.
Or consider the three caravels of Columbus, commanding the best ships known to the world in 1492, when he discovered the New World. Today they would be considered very dangerous tubs entitled to no marine insurance. But it took Christopher more than a month to cross the Atlantic which can now be crossed by anyone with a credit card between breakfast and dinner with three movie shows.
Stop and think.  Is it now possible that the space ships of 1971 will soon be considered as outdated as transportation of those earlier explorers of new worlds?
Latest scientific journals now confirm the belief that there is practically no limit – below the speed of light – that space ships can be propelled, with atomic power. Experts are writing they conceive air travel very near light speed which is 186,000 miles per second! Such speeds, if developed, will enable man to go as far as the distance between sun and earth, 93 million miles, in only eight seconds.
We may need to revise our point of view a bit. No longer does it pay to say that a Lemoore family will not eventually be able to take a trip to the moon for a weekend or that some young local lovers will not be able to spend a honeymoon on the moon.
85 Years Ago
This year the senior class of Lemoore High School voted to go to Lodgepole for the annual "Sneak Day." Most of the crowd left Lemoore about 3 a.m. Monday and arrived at the checking station a little after 5 a.m. The first attraction after arriving in the park was tobogganing down "Tin Pan Alley." Several students rented skis and were shown how to use them. Gilbert Byron was the first one out to do some "fancy" ice skating. Evelyn Badasci and Jewell Rose were the official "Chefs" and had arranged a bountiful lunch for the hungry mob. The hours after lunch were spent in enjoying the various sports until time to start for the Valley. Weston Follett and his crowd stopped at Three Rivers on the way back for a wiener roast and other groups stopped in Visalia to attend the show. To the seniors, it was the most glorious 20 hours of the whole school year.
100 Years Ago
St. Augustine, Fla., Feb. 10 – President-elect Harding here today resumed his conference with the "best minds" and set about completing the selection of his cabinet. Harding arrived at St. Augustine by motor, after having deserted Senator Frelinghuysen's houseboat, the Victoria, at Daytona where it was stuck in the mud.
 Antone Miguel yesterday purchased a brand new perfection oil cook stove and installed it at his ranch home six miles southwest of Lemoore.
Mrs. L.L. Hotchkiss is among the several mumps victims of Lemoore.
Ben Arajo from the sheep country of Coalinga is here with good reports of the crops. Sheep shearing, he says will begin about the fifth of March.
A cauliflower weighing twenty eight pounds and measuring two feet six inches across, estimated large enough to feed several families, has been presented to the agricultural department of the Pasadena high school by William T. Shield a well known truck gardener of this city. The vegetable which is claimed to be the largest ever grown in the state will be preserved by City Chemist Frank Marks.
Be the first to know
Get local news delivered to your inbox!