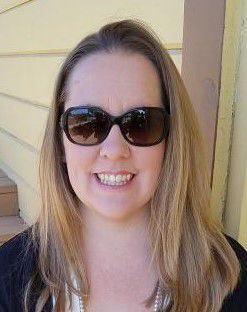 Only in Kings County ...
Too many non op or just unpaid tags parked cars on the streets where they shouldn't be taking up space where other current and mobile cars can park — especially in apartment and home vicinities. 
— Submitted by anonymous 
Unless you have been living under a rock, you are very aware that it feels like the entire state is on fire. And I don't mean that metaphorically speaking, although that can be said if we look at the current COVID situation, the massive state budget crisis — and don't even get me started on fake news issues that are plaguing social media — but I mean the state is literally on fire.
Just take a quick peek outside and you can see it in the air, you can smell it the second you walk outside and if you visit any social media platforms you will see posts after posts of the damage these fires are causing. The damage so far is already devastating. And while our prayers are with those who are bravely fighting these fires and with those who have been affected, this is once again another reminder that as a local business owner, you need to ensure that you have a plan in place should emergencies happen. There are businesses across the state that have been forced to evacuate and many of them were not prepared. So now is the perfect time to dust off your company's emergency action plan or create one if you do not have one!
Before you get started it is important to identify the possible emergencies your unique business may face and who in your organization will be assisting during a time of emergency. Knowing this in advance will make the process that much smoother. Once you have those pieces in mind, you can head over to the OSHA website where they have an Evacuation Plans and Procedures e-tool that can help you create a custom EAP for your business, should you need one. Because the requirements vary based on business size and industry, it is critical that you are following industry standards. But the e-tool is a great place to start!
It is also critical that your entire team understands the EAP as well. Effectively communicating your EAP before an emergency happens could be the difference between life and death. I know life is busy and we certainly all are being faced with many challenges but investing some time now into forming a proper EAP can pay off in the future. Do not wait until the fire has reached your building. Get to planning now!
And to the first responders that are working so hard to battle these fires, you have our deep gratitude. Your commitment to our communities does not go unnoticed and together we are #KingsCountyStrong!
Be the first to know
Get local news delivered to your inbox!