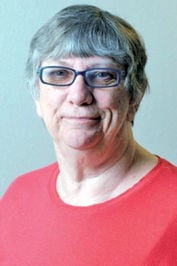 20 Years Ago
A group known as Kings County Bicyclists will sponsor the first annual "Bike Commute Day" on Thursday, Oct. 19, with T-Shirts for bike travel to and from work, according to Cheryl Lehn, a member of the group, best-known for working with Kings County for road bicycle right-of-way striping and George Moats bike paths. Lehn, along with event co-chairs Ken and Jill Brinkman, owners of the Lemoore Bike Shop, noted there will be a safe cycling bike rally on Saturday, Oct. 21.
Rich Rodriguez, candidate for U.S. Congress from the 20th District—a seat currently held by Cal Dooley—tickled the Lemoore Chamber of Commerce diners Thursday when he explained his plans for increasing military readiness did not include a golf course at Naval Air Station Lemoore. He suggested increasing pay to boost morale.
30 Years Ago
Lemoore's Rick Rocha is hoping his new Royal Car Care will provide Lemoore area residents with some basic needs he says haven't been met in recent years. Rocha is building his Royal Car Care at the corner of G Street and Lemoore Avenue, and hopes the first phase—a self-service car wash—will be ready for operation by November. "The town needed a car wash. There were a lot of people talking about it, so I decided to do it," said Rocha.
Despite an official notice from the city of Lemoore spelling out possible contamination of the city's drinking water supply, Lemoore city officials say the city's drinking water, which many believe to be some of the best in the state, is perfectly okay. The letters were a requirement of the California Health and Safety Code which specifies that city water users be informed whenever the water supply of residential users exceeds the state bacteriological quality standard. "The tests are fine now," said Lemoore City Manager Allen Goodman. "We never could find any reason for it (contamination). This was a situation which corrected itself."
35 Years Ago
Lemoore's second signal light, located at the Hanford-Armona Road and 18th Avenue intersection, is nearing reality. City manager Bill Drennen reported the signal light should be operable in a week to 10 days, followed shortly thereafter by another system at the 18th Ave.-Cinnamon Drive intersection. Cost of the Hanford-Armona signal lights is $67,350 while the Hume-Cinnamon lights expense is $65,100.
 Lemoore's justice court remodeling, a project which began in April of this year, is scheduled for completion tomorrow and occupancy next month.
Groundbreaking ceremonies for the Lemoore McDonald's site at Hanford-Armona Road and 18th Avenue are scheduled next Tuesday, Oct. 15, at 11 a.m. Lemoore's McDonalds restaurant is the fourth in Kings County.
Utilizing a theme of "Good Friends Growing Together," the annual Navy-Lemoore picnic is scheduled this Sunday at the Lemoore Naval Air Station recreation complex. The event, held for the first time at LNAS, and in conjunction with the Oct. 11-14 Super Days—celebrating the Navy's 210th birthday—includes live entertainment, an "Over 40" softball game, and a deep pit barbecue sponsored by the Lemoore Chamber of Commerce.
70 Years Ago
The report of the Lemoore Justice Court filed for the month of September showed a total of $723.50 collected in fees and fines. Thirty-one small claims suits accounted for revenue amounting to $43. Fines assessed in eight criminal cases amounted to $174, and $506.50 was received from fines levied in 17 motor vehicle citations.
Captain Richard Becker, 32, husband of the former Nadine Morgan of Stratford, has received recognition for his participation in a recent emergency drop mission which required getting supplies to a battalion of First United States Marines, isolated on a rugged mountain northwest of Seoul. Flying an unarmed C-47 transport plane, Capt. Becker, accompanied by another C-47, made the emergency drop mission, the first of its kind to be flown in the Korean war under enemy fire. Supplies including carbines, ammunition, and blood plasma, were dropped. The plane piloted by Capt. Becker suffered serious damage to its hydraulic system, causing the landing gear to drop and make landing flaps and brakes inoperable. Superficial damage was suffered by the other plane. On landing, Capt. Becker's plane cracked up for lack of brakes.
115 Years Ago
Dick McKenna, Harry Dawson, John Wright and Tom Shores returned Tuesday evening from the Coast Range, where they had been for several days, looking after their quick-silver mining interests.
Be the first to know
Get local news delivered to your inbox!