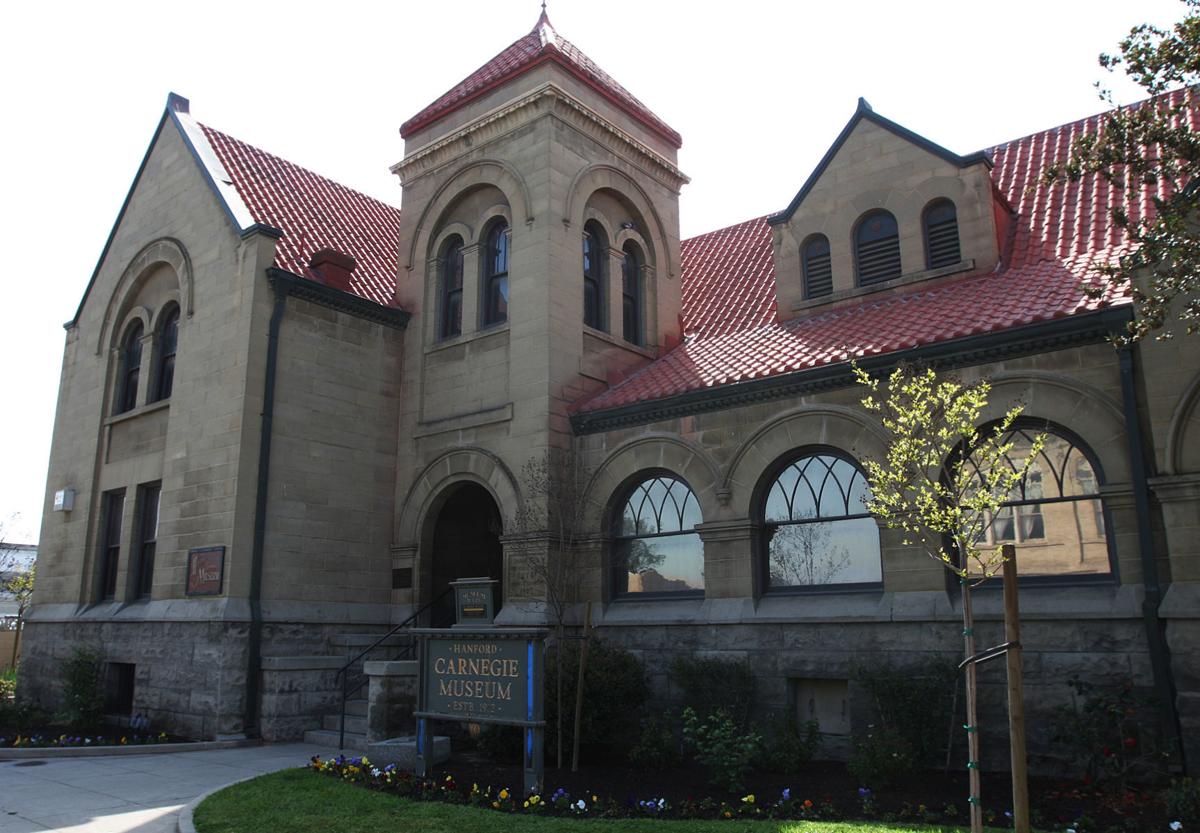 Hanford was a small town with a population of 942 people in by 1890. Streets were dusty and dirty as there were no paved roads yet, candles and kerosene lamps lit the houses and business as electricity was not yet a reality, Businesses and houses were made of wood. The Business District in downtown Hanford was Irwin to Douty on Front Street (6th Street). Wagons and horses were the primary mode of transportation.
Baker Hall would be the first building ready for occupancy in the Business District and would later become the Town Hall where dances, town meetings and organizations such as Elks and Masons would meet. Baker Hall was built in March 1877.
The Business District was also called Whiskey Row as there were 14 saloons among the businesses. Fine upstanding women did not care to walk to the grocery store as it was nestled between these saloons and it would later be moved to a more convenient location. 
On June 19, 1891 a fire swept through the Business District and engulfed the buildings in flame. All the buildings save one were destroyed. Whether by candle or kerosene lamp, the fire destroyed the district and brought many changes to Hanford.
This would be the third fire to sweep through Hanford and what finally pushed people to make changes.
Most of the changes came from decisions that were made at Baker Hall.
The day after the fire, residents met at Baker Hall to discuss incorporating as a city. There would be many benefits to incorporating. Hanford would get paved roads, a much-need upgrade to the fire station and incorporating could bring electricity to the town.
A vote was taken with 127 for and 47 against. Incorporation papers are filed on Aug. 12, 1891.
Hanford would rally and rebuild this great city again. But now two brickyards had sprung up in town. One would be in the Chinese District and you can still see the bricks in the buildings of China Alley. The other brickyard was located by the Robinson's.
Once again, Hanford would rise from ashes and move forward.
Patricia Dickerson is the general manager of the Hanford Carnegie Museum. The museum is located at 109 E. 8th St., Hanford and is open Wednesday through Sunday from 10 a.m. to 5 p.m. For more information, call 559-584-1367. 
Be the first to know
Get local news delivered to your inbox!