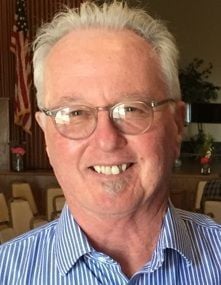 UPS ready to open in Visalia — now Amazon will join them
After two years of construction, United Parcel Service (UPS) plans to open their new 450,000-square-foot distribution hub on Plaza at Riggin in the Visalia Industrial Park early next month. UPS spokesperson Kim Krebs says when it opens the "new Visalia package distribution center will create more than 625 new full- and part-time well-paying jobs."
Contractors are packing up now after erecting the 88-acre complex that includes several outbuildings, a truck maintenance facility, fuel center, customer service center and entrance station besides the main tilt-up concrete building with its advanced  package sorting conveyor system. UPS bought the land in summer of 2017 from  CapRock Partners adding 30 acres last fall from the same party.
But right next door there is some surprise news from another mega-shipper. Amazon is the unnamed mystery logistics center that is now under construction with a 1.3 million square ft distribution center of their own - one of their "fulfillment centers" that typically employ 1000 or more. Amazon has not announced the Visalia project but the contractor on the job Gray Construction  based in Kentucky is an Amazon contractor and at the job site today.
Blake Steel with Gray Construction says this will be the third Amazon center he has worked on and says they will be complete in 11 months. Some 300 construction workers will be needed during the busiest months of the project.
If Fresno has one, Bakersfield too now has seen completion of a four-story Amazon complex near their airport, expected to open Sept. 6 according to the Bakersfield Californian.
The new general manager told the press there "This is one of the most advanced buildings that Amazon has," he said, adding that the building — four stories, each about the size of 11 football fields — is the company's 26th "fulfillment center" in California."
Make that the 27th — counting Visalia.
Valley oil prices sink to mid $30s
Kern County's Midway Sunset oil prices have dropped to the mid $30s this week, the lowest level since June when the nation was stuck at home and out of their cars. Oil analysts say there continues to be too much production as OPEC this week promised to add more crude to the glut. Pushing prices lower is a lack of demand in the US with 32 states posting the lowest Labor Day gas prices since 2004, the traditional end to the driving season.
Chevron posted Kern crude at $35.36 Sept 8. In September of 2019 it was $63 a barrel.A recent study says the oil and gas industry contributed more than $197 million to the property tax base in Kern County in 2019.
California's oil patch extends into the westside of Kings and Fresno counties.
Bloomberg reports that global oil demand won't return to 2019 levels until at least 2022 and the gap may be getting wider than it seemed a month ago. All three of the world's main oil forecasting agencies — the International Energy Agency, the U.S. Energy Information Administration and the Organization of Petroleum Exporting Countries — published new quarterly forecasts this week and none project oil demand back at 2019 levels by the end of next year.
The decline in prices has led to a slew of oil firm layoffs including in California and the planned shuttering of four state refineries
Wine grape growers adjusting to COVID
California Farm Bureau reports COVID's impact on wine grape demand may extend into the future.
"We had a large crop in 2018, which created an abundant inventory of wine on the market that carried over into 2019," said John Aguirre, president of the California Association of Winegrape Growers. "Consumer demand for wine had leveled off, and then COVID-19 hit—and we all know about the disruptions associated with that."
Jeff Bitter, president of Allied Grape Growers, said he thinks the recent past foretells the near future for wine sales.
"I anticipate continued market channel shifts like we've seen, where consumers are buying more in grocery stores and consuming at home, and buying less on premise, whether it's at the restaurant or in tasting rooms or at events," Bitter said.
Allied Grape Growers wrote in their summer newsletter that the "newest data from the San Joaquin Valley Air Pollution Control District indicates that over 35,000 acres of vines were burned from San Joaquin to Kern Counties between harvest 2019 and June 2020." 
But the "industry was in trouble long before COVID-19" says their report with imports up and exports down. For 2020 they expect "wine sales (i.e.: dollar value) will be down. That's a direct function of the reality that more expensive wines are sold on-premise — the very segment of the business that is being affected  most negatively by government shut-downs and restrictions on operations."
Be the first to know
Get local news delivered to your inbox!