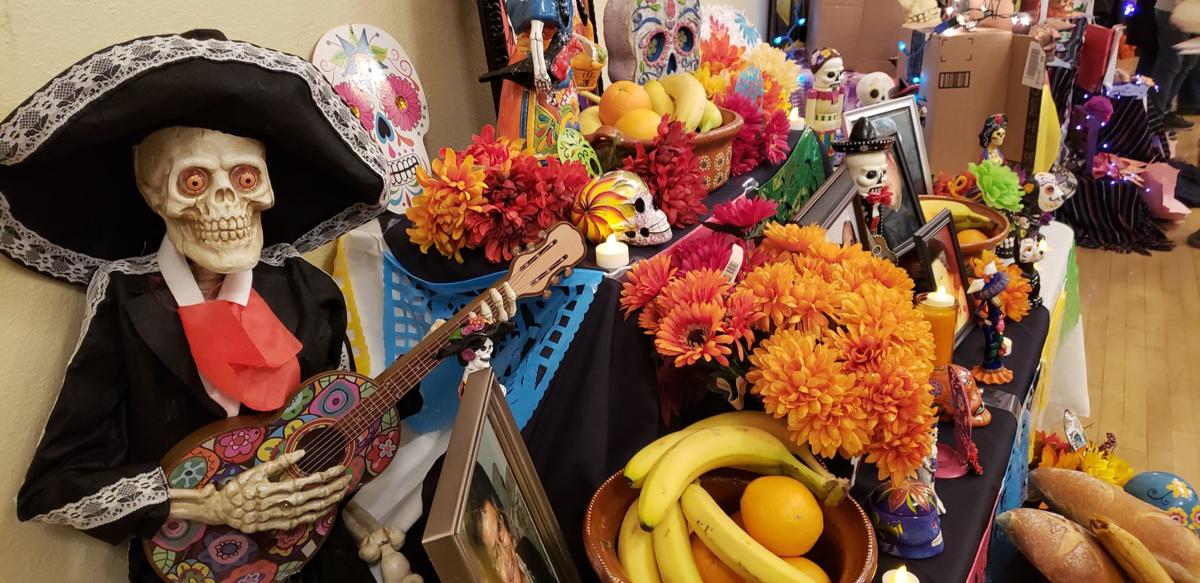 HANFORD — Hanford's third annual Hanford Dia de Los Muertos celebration will take place at Hanford's Civic Park from 11 a.m. to 6 p.m. Saturday, Nov. 2. 
Everyone is welcome to join us in this festive event. The free event will feature Aztec dancers, Mariachi Alas de Jalisco, Sugar Skull Ladies, P.A.T.Y.'Studio dancers,
Visitors will be able to take a photo with Calavera Gigante, the largest sugar skull in the Valley as well as the tallest Day of the Dead skeleton puppet in the state at 16 ft.
There will be altars created by community members, food, music, performers and a new pinata competition.
The event focuses on remembering family and friends and other loved ones who have passed. Remembering them helps support their spiritual journey. Scholars trace the origins of the modern day Dia de Los Muertos to 
indigenous observances dating back hundreds of years to an Aztec tradition dedicated to the goddess Mictecacihuati. The holiday has been celebrated throughout the world and has been absorbed into other traditions honoring loved ones.
"This year we are extremely excited to have mariachi," says event coordinator Silvia Gonzalez-Scherer. "Also, we are extremely fortunate that Danza Ehecatl wants to make a return visit and perform traditional Aztec dance. This is a fantastic fundraiser for our multicultural theater. It is always well-attended and fun."
Hanford Dia de Los Muertos is hosted by the Hanford Multicultural Theater Company, a local theater company founded by playwright Gonzalez-Scherer.
HMTC is accepting applications for spaces, altars and vendors, and for volunteers. Vendor applications close on Oct. 16. Applications can be found at www.HanfordDayoftheDead.com or email info@HanfordMTC.com.
Be the first to know
Get local news delivered to your inbox!