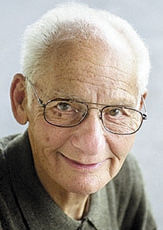 If you've wanted to hear more than "panic buying" as an explanation for many empty grocery shelves recently, a new report from agricultural economists at the University of California may provide just the answer you wanted – or needed. 
It is titled simply: "The Coronavirus and the Food Supply Chain.     
One of its comforting conclusions is that despite worrisome but understandable disruptions, the food system in the United States is resilient, and there is little reason for alarm about food availability.  It acknowledges that temporary changes in the location and form of demand have caused shortages and higher prices for some items.
Because the report was compiled by researchers in the university's agricultural and natural resources department it supports its conclusions with a few examples drawn from production agriculture.  It states that less than 20 percent of milk produced in California is used for consumer products, an area where demand has surged.  Most of the state's milk goes to more heavily processed items such as food service or export channels, where demand has declined.
It points out, for example, that packing plants that prepare large bulk salad packages for restaurants have no way to package into retail-ready bags that require consumer labels.  That resulted in some produce rotting or being plowed under before growers could implement  the needed adjustments. 
Even tougher decisions still face manufacturers and grower-shippers who specialize in food service sales.  They wonder if they should recalibrate and focus on the retail segment, or scale down and wait for the food service sector to recover.  Answers, which nobody seems to have, involve the length of time shutdowns will last.
The three researchers who prepared the report are Ellen M. Bruno, Richard J. Sexton and Daniel A Sumner, each with substantial experience studying and analyzing food production and distribution issues.  Bruno is an assistant Cooperative Extension specialist in the Department of Agricultural and Resource Economics(ARE) at UC Berkeley.  Sexton and Sumner are distinguished professors in ARE at UC Davis. Their conclusions were reported in the ARE Update for March-April/
As they consider outcomes resulting from reactions to the Corona virus they foresee the U.S. economy in recession, causing a drop in farm prices – precipitously in some cases -- for many basic commodities.  They see restaurants, already hammered by forced closures, handicapped further because families with lowered incomes eat out less.
"In normal times," the report states, "Americans spend nearly half of their food budgets on food away from home.  Closure of restaurants, schools, company cafeterias . . . has crashed the food-service segment of the  market and increased demand for food at retail stores.  Sales of take-out food and food boxes have only made up a small portion of the sales loss."
The research team expects that a return by consumers to their previous "normal" eating habits will be gradual at best because some will be reluctant to resume attitudes they held previously about public presence.  They predict that the return in demand for food away from home will be no more than gradual.
Although response to the pandemic has caused "incredible disruptions," the authors of the report  say that the food supply chain from farms to table has continued to supply Americans and many others around the world with the foods that allow a safe and healthy diet.
They conclude by saying: "Nothing in the data or the underlying economics suggests that there will be a lack of healthy, safe food available."  It may be just a matter of finding it, or finding a place to enjoy it.
Be the first to know
Get local news delivered to your inbox!