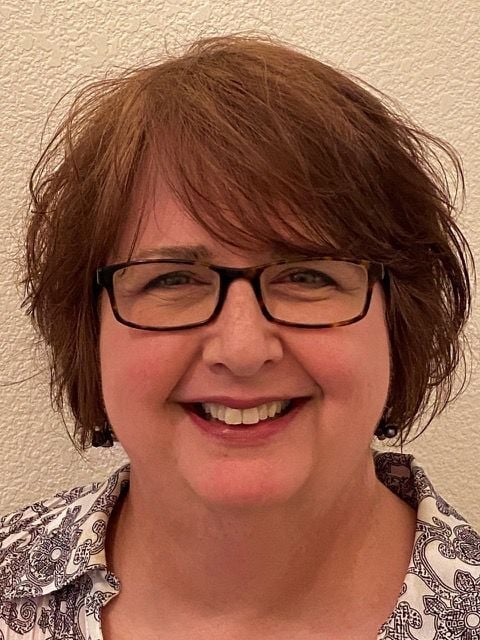 I've been thinking a lot about interruptions lately. 2020 was nothing but one big, long interruption, that's for sure! Our jobs, school, activities, and even our grocery shopping were interrupted! We had new rules and guidelines, masks to wear, and social distancing. 2020 turned out like nothing we had planned!
In addition to what happened to all of us in 2020 due to COVID-19, there are lots of other kinds of interruptions that just go on and on regularly: job loss, a cancer diagnosis, an accident, the death of a loved one. We encounter interruptions all the time. Just ask my husband. The poor guy goes to work every day with a game plan and a to-do list. Almost immediately, he is interrupted with phone calls, emails, text messages and changes to his plans due to one fire or another that he needs to put out. It's not unusual for him to tell me later that his entire day got taken away from him because of interruptions.
Have you ever noticed that almost every story in the Bible includes an interruption? Noah dropped everything to build a gigantic boat in the middle of a land that had never even seen rain! Moses became a shepherd instead of Pharaoh's adopted son. Jonah was interrupted by God with a task to deliver a message to Nineveh. That was the last thing he wanted to do! David's plans were interrupted by a vengeful king who pursued him unto death!
What do you do when your plans are interrupted? Do you roll with it or do you fight it? I learned a phrase a long time ago that I strive to follow, "Blessed are the flexible." That just about sums it up. Flexibility is your best tool during an interruption.
This last spring, when we were all forced into lockdown by COVID-19, I heard many stories of families suddenly finding more time to spend together. Family dinner and family game night became a thing again. Some of us who felt more isolated were so desperate for some contact that we all learned about an online platform called Zoom. My extended family used Zoom to replace the big reunion we had planned for my aunt's 85th birthday! It seems to me that what people discovered during that interruption was each other. God made us to desire community and relationship. He has also called us to himself with a love that goes beyond understanding.
One of the most profound interruptions can be found in the gospels. In Matthew 4:18-22, Jesus interrupts the lives of His first disciples: "As Jesus was walking beside the Sea of Galilee, he saw two brothers, Simon called Peter and his brother Andrew. They were casting a net into the lake, for they were fishermen. "Come, follow me," Jesus said, "and I will send you out to fish for people."  At once they left their nets and followed him. Going on from there, he saw two other brothers, James, son of Zebedee and his brother John. They were in a boat with their father Zebedee, preparing their nets. Jesus called them, and immediately they left the boat and their father and followed him." (NIV)
Would we have had the courage to drop everything, including our family and livelihood, in order to follow Jesus? I would hope so.
In our daily walk, when we spend time talking with Him (prayer), listening to Him (reading and meditating on the Word), and sitting in His presence (worship)…we allow for the most divine interruption of all.
"Many are the plans in a person's heart, but it is the LORD's purpose that prevails." (Proverbs 19:21 NIV)
Paula Aiton is a member of Koinonia Church and a freelance writer, musician and artist. Her blog, God's Glory Girl, can be found at godsglorygirl.com
Be the first to know
Get local news delivered to your inbox!