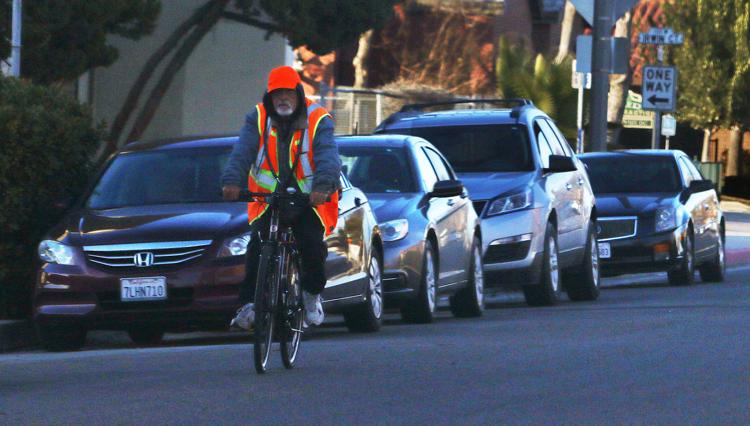 Do you walk or bike to get where you're going? If not, the Kings County Association of Governments (KCAG) wants to know why and is currently coming up with a plan to make it easier and safer to do so in Kings County.
KCAG is currently developing a Regional Active Transportation Plan for Kings County, including the cities of Avenal, Corcoran, Hanford and Lemoore.
More specifically, the organization is developing a "Walk and Bike Plan" for the county, and is looking for ideas from the community on how to improve walking and biking conditions.
Terri King, executive director of KCAG, said the cities of Hanford and Avenal have both prepared their own active transportation plans to go along with their general plan updates, so KCAG is incorporating the plans into the entire regional plan along with Kings County, Corcoran and Lemoore.
With the available plans from each entity, the local jurisdictions can apply for a portion of the $200 million in competitive grant funds made available through the state's Active Transportation Program.
"We want these plans to be able to get us in a position to access those funds," King said.
A major factor for attaining the funds is based on needs assessment, King said, so public input is crucial to the plan at this point.
Yunsheng Luo, a KCAG regional planner, said part of what the organization needs to know is what prevents people from walking or biking and where people think walking or biking accommodations are needed most.
King said there was an online survey for anyone to complete, and a survey was also sent out to schools in order to get the input of students and their parents.
"It's not just what the cities want, but also what the users and would-be users want," King said. "We want to get more people out of their cars and biking or walking for healthier communities."
Through the survey, King said they were able to identify some of the reasons people don't bike or walk, including extremely hot weather, sidewalks that are unfit and loose dogs. She said getting these insights help to address what needs to be improved, like possibly adding bike lanes on roads or bike paths.
Luo said the role of KCAG, which is a pass-through agency for funding for local transportation projects, is to help each local agency to identify which projects to prioritize to make sure they get the funding.
"This is the most important chapter," Luo said. "If there's no money, there's no project."
King said some people think plans just sit on a shelf, but she wants to assure them that KCAG is all about actually implementing the plans.
KCAG has a project advisory committee comprised of city and county officials, members of other local agencies and bicycle advocates. Kings said anyone is welcome to visit the monthly meetings.
King and Luo said they would like to have a draft plan for public input by May and a final plan to adopt by June, before the July deadline to apply for state funds.