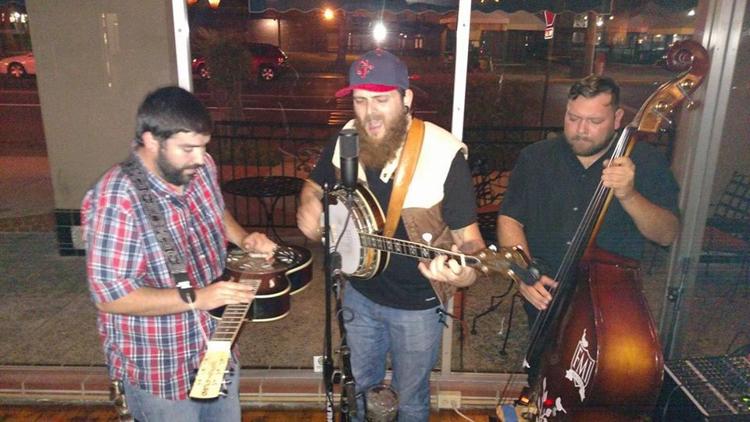 HANFORD — It's time again for downtown to be inundated with art and music.
Art in the Heart, the monthly art hop organized by Heart of Hanford, returns from 6-9 p.m. Tuesday night.
The events see local musicians and artists matched up with downtown businesses for a night of entertainment.
"We've got exceptional musicians in Hanford, and I don't think people realize that," said event organizer Nate Odom.  
This month's art hop, which is always held on the second Tuesday of each month, will feature a performance by singer songwriter Jonathan Gallegos at the Hanford Antique Emporium. Art by Edward Luena will also be showcased.
"He has an amazing voice; it's very bluesy and raspy. Just incredible," Odom said.
Odom said he's excited for spring weather to start warming up the nights, as art hop attendance has been down during the winter months. He's also looking to get more businesses, specifically restaurants involved in the monthly events to entice even more people to come out.
Rock N Roll Deli joined the art hop last month and will continue to participate, hosting artist Clarence Mattos and musician Tim Mattos this month.
"It's a chance to build the community you want to see and live in," he said.
Odom stressed the importance of creating a culture for local artists to flourish.
"When you're downtown at the art hop, it feels like all the chaos is just pushed out. The only way to combat the chaos of the world is with art," he said. "It's when we convey different perspectives [through art], that's how we bridge the gaps between us."
DJ's Collectible Shoppe will host musician Bobby Grundwald and Lego artist Emily Corl.
The art hops began in the summer of 2016, as the brainchild of Neill Swift, but were adopted by the Heart of Hanford organization.
Heart of Hanford formed in 2016 as the "public face" of the nonprofit organization, Restore Downtown Hanford.
Odom said that Heart of Hanford will be putting an increased focus on preserving Hanford's historical landmarks, citing the recent City Council decision to demolish the old firehouse at Lacey Boulevard and Kaweah Street, despite public outcry.
The preservation and expansion of Hidden Valley Park is also important to Odom, he said.
"But that's what's great about the art hops. It's good to have something that isn't just fighting the city on things like the firehouse or Hidden Valley. It's about coming together and building a community," he said.