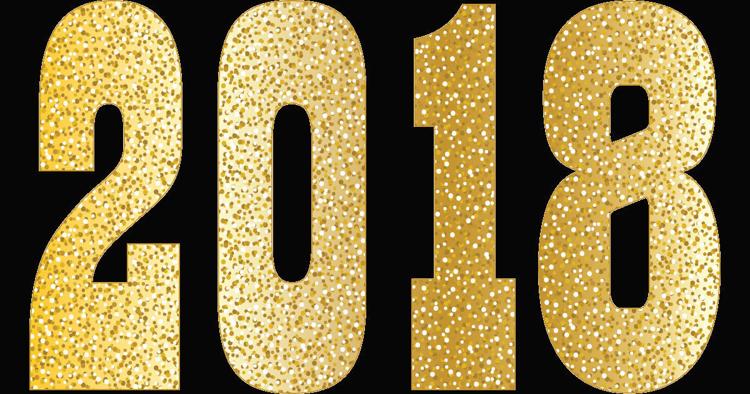 While people make New Year's resolutions to better themselves personally, legislators have been working to make new laws they hope will better the state and its people.
California has adopted a slew of new laws that took effect Jan. 1, including:
Rules on agricultural pesticide use near schools and day-care centers
The California Department of Pesticide Regulation has adopted new rules to protect students from pesticide exposure by further regulating the use of agricultural pesticides near schools and licensed child day-care facilities.
"[These rules] build on our existing strict regulations and give an additional layer of protection that is now consistent across the state." Brian Leahy, DPR director, said in a released statement.
Although California already had regulations governing the use of pesticides, the state did not have a consistent, statewide standard. A growing number of situations where schools and day-care facilities were located near working farms increased the potential for unintended exposures to pesticides.
The new regulation:
Prohibits many pesticide applications within a quarter mile of public K-12 schools and licensed day-care facilities during school hours, Monday through Friday between 6 a.m. and 6 p.m. This includes all applications by aircraft, sprinklers, air-blast sprayers and all fumigant applications. Also, most dust and powder pesticide applications, like sulfur, will also be prohibited during these times.
Requires California growers to provide annual notification to public K-12 schools and licensed day-care facilities, as well as county agricultural commissioners, of the pesticides expected to be used within a quarter mile of these schools and facilities in the upcoming year.
According to the California Department of Pesticide Regulation, the regulation is expected to affect about 4,100 public K-12 schools and licensed child day-care facilities and approximately 2,500 agricultural growers in the state.
Changes for job seekers
Assembly Bill 1008 stops employers from inquiring about criminal history during the hiring process and prevents employers from considering the candidate's criminal background until employment is offered.
Once a conditional offer of employment is made, then the employer can look into the criminal history of a potential employee. If any infractions are found and the offer is reconsidered, a process is followed that includes the employer providing written notice to the candidate, who in turn is permitted a response.
Assembly Bill 163 prohibits employers from asking about prior pay history during the hiring process and using the potential employee's past salaries to determine the salary for a new job.
However, the candidate is allowed to voluntarily disclose past salary information.
Also, the law also requires businesses to respond to reasonable requests for a general pay scale for an open position; meaning no more vague salary estimates in job postings.
Changes for employers and undocumented immigrants
In 2018, employers will be forbidden from:
Providing federal immigration enforcement agents access to nonpublic areas without a judicial warrant.
Providing federal immigration enforcement agents access to employee records without a subpoena or judicial warrant.
However, a different set of rules apply for Form I-9 inspections. Form I-9 is used to verify the identity of individuals hired for employment.
Under AB 450, employers must:
Post a notice to all current employees informing them of any federal immigration agency's inspections of Form I-9 or other employment records within 72 hours of receiving a notice of inspection.
Provide a copy of the notice to an affected employee upon reasonable request.
Give each affected employee a copy of inspection results and written notice of the employer's and employee's obligations arising from the inspection within 72 hours of receiving the results.
Changes for employers and new parents
Under Senate Bill 63, new parents can now take up to 12 weeks of unpaid leave to spend time with their child within the first year of the child's birth, adoption or foster care placement.
In order to get the leave, the bill states an employee must:
Have worked for the employer for more than 12 months.
Have worked at least 1,250 hours during the prior 12-month period.
Work at a site where there are at least 20 employees within a 75-mile radius.
Businesses with over 50 employees already follow these requirements under the California Family Rights Act, so this change applies to businesses with between 20 and 50 workers.
Rules on gun ammunition purchases
Under new gun control laws passed by voters in 2016, all gun ammunition must be purchased in person through a vendor licensed by the Department of Justice.
This prohibits online sales or other purchases that require delivery — though you can still get it delivered to the vendor for pick-up —, any transfers between people who purchased ammunition independently, or any personal transportation of ammunition from out of state.