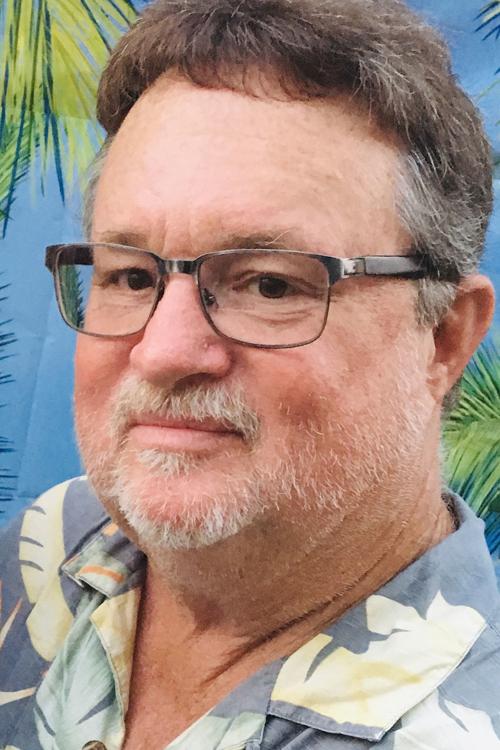 So many notes in my head go nowhere. But isn't that the case with so many of us, especially those of an "advanced" age?
We intend to call our sister, then get distracted and never do. We intend to record that TV show, but can't find the remote. When we finally do, we can't remember what we wanted to record or when it airs. Then sister calls and we forget what we needed to talk about,
So consider this column a catch-up of ideas that are rolling around in my brain.
— We walked to the grocery store the other day in an attempt to stay in shape and get some sunshine. But the lack of a crosswalk on McCall in front of United Market creates a dangerous situation for two old folks pulling a wagon across four lanes of traffic — much less a Mom with kids in tow. (Didn't there used to be a crosswalk there?)
Walking is great for the body and mind, but we need to do a better job of pedestrian safety. Kudos to plenty of sidewalks, but we need well-placed crosswalks as well more benches for those of us who need to sit and rest as we amble around town.
— One of the biggest disappointments during this pandemic is the closure of youth sports. Let's hope the cancellation of Selma High's football opener last week — its first scheduled football game at the new stadium — is the only missed contest during an already short season.
I would love to see more young athletes — high schoolers and younger — safely return to the ball fields, tracks, stadiums and arenas sooner than later.
That is needed not just for the kids, but also for the community as a whole. Youth sports do more than give our students an avenue for competition. They also bring people together, especially in cities like Selma with just one high school. There are folks in our town that I see only at Selma High sports events.
— Spring is there, and one of our best resources for enjoying the season is the Kings River.
There are numerous spots to enjoy the river. Two of our favorites are Cricket Hollow in Reedley and Choinumni Park below Pine Flat Dam in Piedra.
If you are in need of a getaway, head to the Kings. Take a picnic, take a book, take your dog. Your body and soul will thank you.
— The other day I encountered someone I had previously met while we were masked, so I was familiar only with the top half of that person's face. We have both been vaccinated, so when we met recently we let our masks down, and the person's face didn't look anything like I thought it would.
Strange, the situations we run into in the age of the mask. I greatly anticipate the return to full-faced relationships.
Longtime Selma resident Ken Robison is a retired newspaper reporter, editor, columnist and photographer. "Selma Stories" runs regularly in The Enterprise.
Be the first to know
Get local news delivered to your inbox!