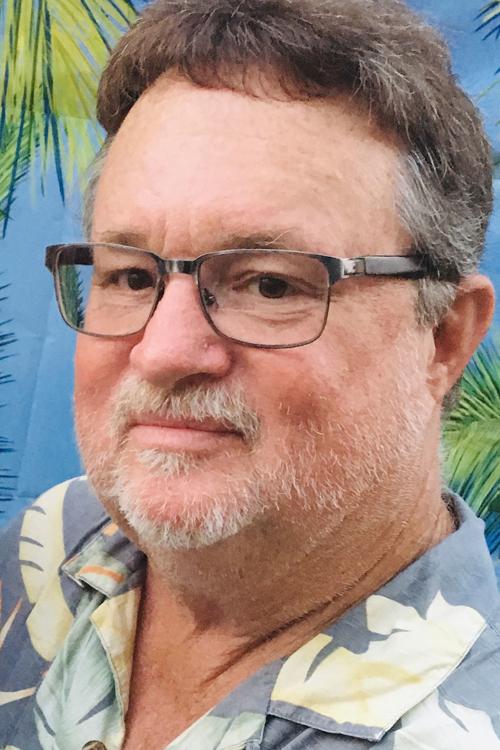 So there I was, working a crossword puzzle while standing in a long line of other old folks. And if you think I was bored, what about the old guy looking over my shoulder to watch my pencil move?
For two hours last week we waited — me, my wife and several hundred other folks — at the Big Fresno Fair for the right to have needles stuck in our arms. 
Those needles contained the Pfizer vaccine that all of us were convinced would be the beginning of the end of our long ordeal of social distancing, masking and hibernation. 
As the world works toward recovery from a global pandemic, standing in a two-hour line is just another inconvenience. And yet, despite a bit of low-volume grousing from last week's assembled masked multitude, the overall vibe was pleasant.
We held places in line for those who needed to find a place to sit a spell.  We created a gap in the queue for a passageway down the sidewalk. And I educated my onlooker to the mysterious ways of crosswords.
And why wouldn't things be cordial? What did we have to bitch about? We were there for the drug, the Holy Grail, that we hoped would eventually give us a new freedom of mobility in a world that had trapped us in our homes and yards.
So while the line moved oh, so slowly, we visited with other masked folks from around Fresno County — including Selma's Puentes family, Alfredo and Maria accompanied by son Jerry, with whom we discussed such world problems as Floral Avenue traffic jams.
Here's the math from our trip to the fairground: Hour and 50 minutes in line outside, another 20 minutes to check in at the Agriculture building and receive our vaccination, then 15 minutes more in the Commerce building for "observation." 
We went home tired but happy, as card-carrying members of the vaccination generation, knowing we'd have to repeat the it all in 21 days for our second shot.
During the last few months we have followed the path to vaccine arrival. The creation, the testing, then supply, transportation and storage logistics.
When we finally, like junkies, found out where we could get our fix, we flooded the Fresno County Department of Health website to set up appointments. Some folks discovered other locations in Fresno where the vaccines were being dispensed.
Back in Selma the day after that vaccination outing, a small group of Selma High students and parents gathered in front of the school as part of the statewide "Let Them Play" campaign aimed at creating support for the return of high school sports.
Both groups — old folks looking for a vaccine and youngsters looking to compete — have similar goals in mind. It's called a return to normalcy.
That's what we all want, right? But what will the new normal look like? Will our society of the future resemble our society pre-2020? Will our favorite shops and restaurants still be around? Will school ever be the same? Will our jobs return? Will be all get along politically?
For now, we don't have those answers. But if we are patient enough and caring enough, we just might survive all this. 
For inspiration, I choose this lyric from the late rock 'n' roller Warren Zevon:
"Don't let us get sick, don't let us get old, don't let us get stupid, all right? Just make us be brave and make us play nice and let us be together tonight."
Longtime Selma resident Ken Robison is a retired newspaper reporter, editor, columnist and photographer. "Selma Stories" runs regularly in The Enterprise.
Be the first to know
Get local news delivered to your inbox!