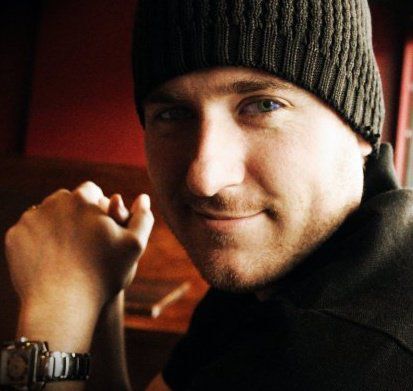 SELMA — There has been a huge surge in the number of independently-published authors around the world in recent years.  Many come from right here in the San Joaquin Valley.  With that said, it's time to get to know one Valley-based author.
Meet James Fox, a screenwriter and filmmaker-turned-science fiction author.  This native of Selma and 1997 graduate from Selma High School recently published his first book —  "The Sol Saga, Book 1:  Revolution" on Jan. 5, 2021, a story about humanity's expansion into our own solar system.
Fox has been working in creative fields since his time in college at the Academy of Art University in San Francisco where he earned a Bachelor of Fine Arts.
Fox has dabbled in science fiction and fantasy for more than twenty years while building his career.  While is currently signed on to direct a pair of independently-produced horror films he has since taken to developing his writing as a novelist to wait out the pandemic and get back to filming.
The author began developing his book around the time COVID-19 hit the United States.  He took one of the TV pilot spec scripts he had been developing and turned that into the basis for "Revolution" which was published under Dawnrunner Press, an imprint of his production company.
His main inspiration for the book — and the series he's creating — is dealing with the tricky, often political topics in a speculative manner that generates open discussion without anybody getting upset.  Other authors in the genre have done this to great effect such as Phillip K. Dick and, more recently, Jeremy Robinson.
Fox classifies his book in a subgenre that mixes space opera with military sci-fi.  He referred to it as "Battlestar Galactica (new) meets Band of Brothers."  In making sure that his characters were real people and that his futuristic world felt lived-in, he consulted experts from military strategists to physicists to everything in between.
When asked what his biggest challenge was in the writing process, Fox said, "Transitioning from screenwriting to novel writing; writing a novel is very different from screenwriting."
Fox provided the example that while a 90-page script seems like a lot of writing, it's mostly dialogue without any expression and there is very little sensory detail – which would be added later in front of the cameras.
As a creator, Fox has been inspired by filmmakers like Steven Spielberg, Ron Howard, George Lucas, and Joss Whedon.  Other authors such as Robert Jordan, Brandon Sanderson, Pierce Brown and Orson Scott Card have also been inspirations for him.
So far, "Revolution – which is published on E-book and in Trade Paperback – is seeing 5-star reviews on Amazon and the author plans on putting out the second book in the Sol Saga in late September of this year.
"If you want to be an author, do the work and just write," Fox said when asked if he had any advice for other would-be authors out there.  "You can't call yourself a writer if you aren't writing.  Also, make sure to hire an editor so that you don't miss things than need to be changed."
Fox is slated to do a video interview on the GKJ Publishing YouTube Channel on Saturday, March 13.
Be the first to know
Get local news delivered to your inbox!