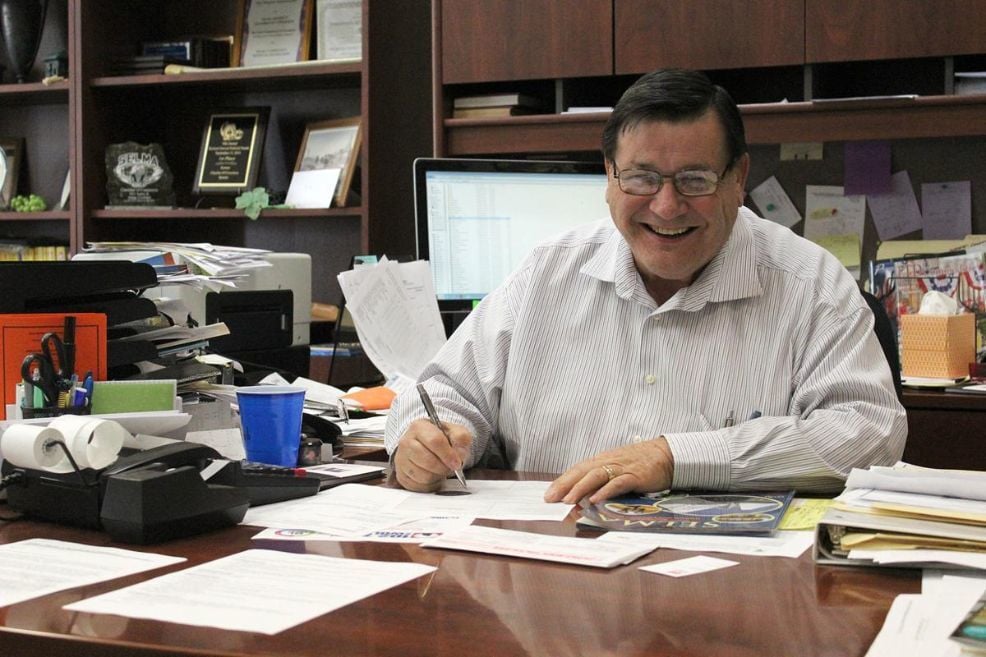 If you had the opportunity to drive on Second Street from East Front Street to High Street, you have seen the new lights brightening up the street!  Yes, thanks to the generous support of the California Water Company and the partnership of the Selma District Chamber of Commerce and the City of Selma, the lighting project for Second Street is complete.  
A BIG shout out goes to the Public Works Department and Mark Alves (Alves Electric) for supplying the labor  to do the actual wrapping of the trees with lights and the hanging of the café lights down the street.  Again, the Selma District Chamber of Commerce is proud to be a part of a COMMUNITY that works together to improve the quality of life for its residents.  GOOD WORK ALL WHO HELPED MAKE THIS HAPPEN!
The goal of the Chamber is to ensure that we continue the Light Project throughout the Downtown of Selma.  That needs everyone's help.  If you would like to contribute to help complete this project, send your donation to Selma District Chamber of Commerce and put "Street Lights" in the memo section of your check.  The Chamber can also take a credit card over the phone.  Call us at 559-891-2235 for more information or if you have questions.   Let us LIGHT up Selma.
There is another project the Chamber of Commerce would like to see come to fruition and that is to have seasonal banners flying in the Downtown area year round.  This project is just in the planning stage however it but would bring some added beauty to Selma. The Banners will be placed on the light posts as the Christmas banners are each year.  If anyone would like to support this activity, again send checks to Selma District Chamber of Commerce or call the office for additional information.
Let us all work together to make Selma a great place to live, work and shop.
SHOP LOCAL! SHOP SELMA
Bob Allen is the Executive Director of the Selma Chamber of Commerce.
Be the first to know
Get local news delivered to your inbox!