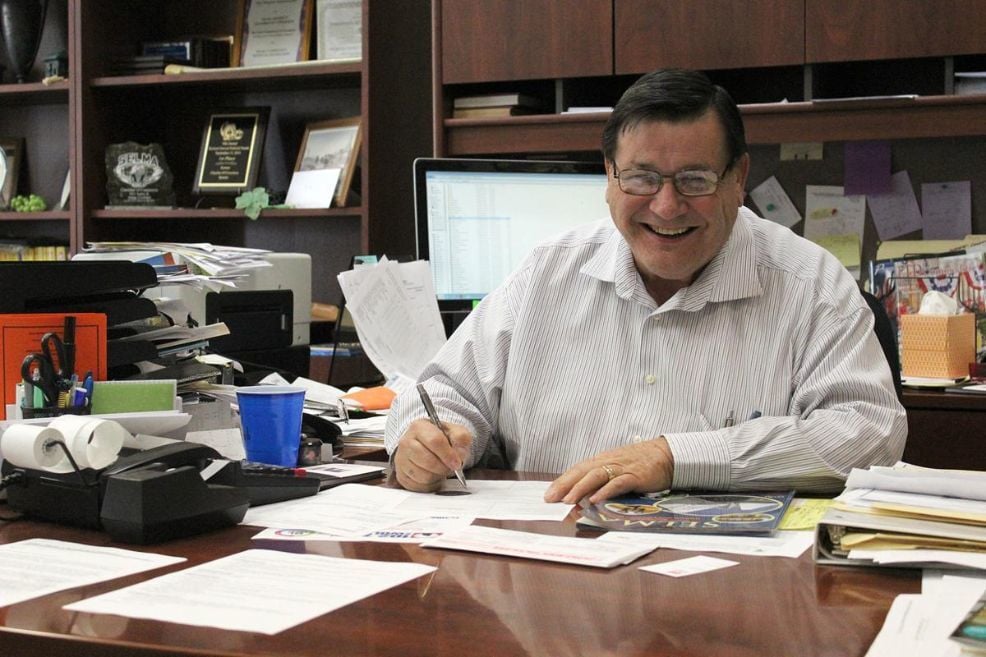 As Selma began to grow in population, more needs became apparent.  One of those needs was for a Health Care Facility. 
In September of 1908, the Selma Sanitarium became the first Selma Hospital located in a house at First and Young Streets. It was a small privately-owned facility, and for years was operated by H. Ageneta Christiansen.   The caseload of the facility grew from 90 in 1913, which included 52 surgeries to 154 with 105 surgeries in 1917.  It was obvious Selma needed a larger hospital facility. That need was greatly demonstrated when almost without warning the Spanish Flu began claiming scores of casualties.  On Oct. 18, 1918, the Enterprise ran a front-page story from the Board of Health prohibiting all public meetings and ordering all churches, schools and public amusements closed. Schools soon reopened. As conditions worsened in Selma and throughout the State, the Board of health ordered everyone to wear masks and closed the public assembly places.  (Boy, does history repeat itself.)
As Health Care needs in Selma continued to be a focal point, on Sept. 17, 1920 the idea of a new Selma Sanitarium was formed.  On June 8, 1922, the 15-bed hospital was ready.  The Selma Sanitarium twice expanded to add additional beds to serve the community. In 1939, the board installed a $7,000 air conditioning system to help with the heat of the valley summers.  In its first 20 years under the Superintendents Ina Jensen and later, Johanna Mikkelsen, it cared for 15,157 patients. 
The Selma Sanitarium was located on the corner of Stillman and Lee Streets and now houses the Selma Convalescent Home.  How many of you were born there? I was. 
On Oct. 6, 1959, the idea of a Selma Hospital District was formed and the voters of Selma voted 871-281 to form the Selma Hospital District.  Named the first directors by the county supervisors were C.W. Christiansen, Charles Chandler, Herman Winter, Kent Levis and Jess Forrest. They were given the Selma Sanitarium facilities free of charge. In 1961 a 48-bed hospital was built on a 10-acre plot on the east side of the city on Rose Avenue
In 1999, Adventist Health purchased the Selma Community Hospital and is now the Adventist Hospital Selma.
The Selma Chamber wants to thank Randy McFarland for writing about Selma's rich history.  To find out more about Selma History you can go to Randy McFarland's book "Centennial Selma."
SHOP LOCAL! SHOP SELMA
Bob Allen is the Executive Director of the Selma Chamber of Commerce.
Be the first to know
Get local news delivered to your inbox!