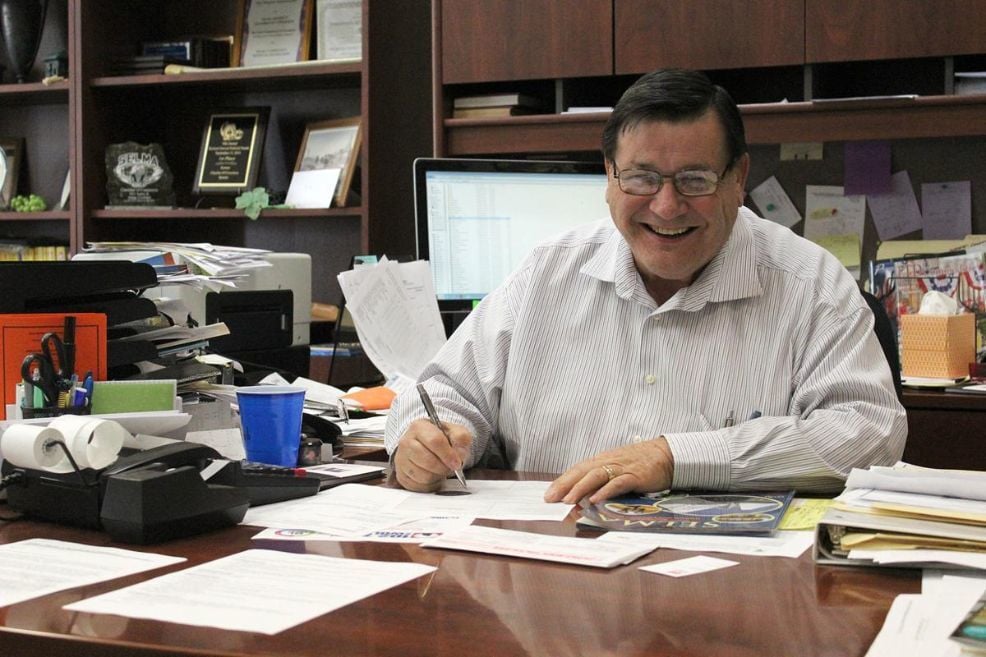 The emphases on education has always been a focus for the City of Selma.  It was only a few months after the establishment of Selma that some suggestions were made to move the Valley View School from its Nebraska site into the southeast part of Selma. The brand new Valley View School was finished in the fall of 1884.
Around Selma, the countryside was dotted with rural school districts.  Some of the earliest schools were Franklin School to the south and the Canal School to the east.  Established on May 4, 1882 was Terry School Terry School outside the town of Selma on May 4, 1882 and Monroe School to the west on May 4, 1885.
From 1885 until late in 1886, Selma students were able to receive secondary education.  A private academy, Selma High School, was established with college preparatory work, business courses and normal training for those who wanted to become teachers.   Eighteen students were graduated in its first year with four of them landing teaching jobs in Fresno County.
The Selma Union High School District was formed in February 27, 1892 and was the first of its type in Fresno County.  The district was comprised of Valley View, Canal, Walnut, Fruitvale, Terry and Franklin Elementary Schools. Selma Union High School opened with thirty-five students in Aug. 29, 1892. The first four students graduated in 1893. The curriculum consisted of; Freshmen were expected to take language, literature, reading, grammar, mathematics, United States History, spelling and word analysis, and geography, Sophomores, students continued in literature, language, and math and took courses in composition, geometry, bookkeeping, botany, zoology, physiology and entomology, Juniors took geometry, algebra, literature, history, civil government and physical geography,  Seniors were required to finish algebra, literature, physics, chemistry and learned about political economics.
Selma Union High School was meeting in the Valley View School and in 1895 was forced to find a new location due to the increased number of students attending Valley View School. The Selma Union High School found its location in 1897 on the McCall Avenue campus.
More to come!
Thanks to Randall McFarland for providing this part of Selma History in his book, "Centennial Selma: Biography of a California Community's First 100 Years."
Bob Allen is the Executive Director of the Selma Chamber of Commerce.
Be the first to know
Get local news delivered to your inbox!