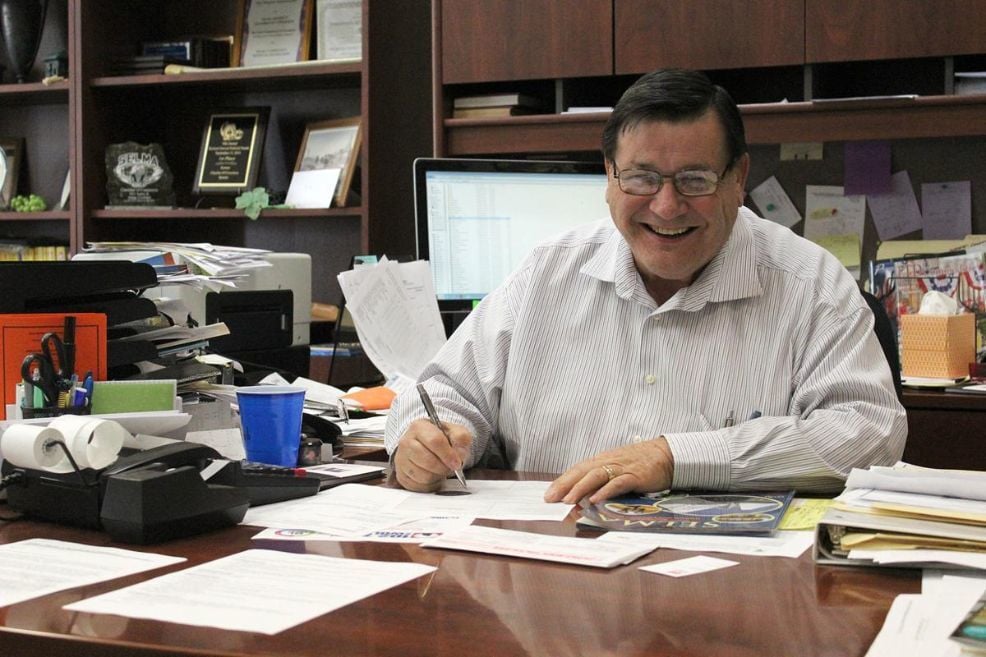 As we continue our journey down memory lane, it is interesting as I read, to discover the many directions education took in the Selma Area.  So let us continue:
In 1896, there was little unity over the type of high school Selma needed.  After much discussion, the school board decided to purchase 14 lots on the east side of McCall.  The campus was dedicated on Washington's birthday.  The campus cost $500.  After the original bids were rejected, the trustees awarded the contract for $3,990 to H. P. Carey and F. W. Van Osdel.  The school opened with 45 students.
At the elementary trustee's meeting of Aug. 11, 1904, the consensus was that the the schools were over crowded so the trustees decided to build a west side school (Washington) and an east side school (Garfield)
Remember, when all of this growth was happening there were an elementary district and Selma Union High School District. There were constant discussions regarding "country schools" verses "city schools and the country schools fought hard to keep their independence.
The Selma Union High School District had as its feeder schools, Terry, Indianola, Garfield, Washington, Franklin and Selma City School District.  It was not until 1967 that these schools became Selma Unified School District.  All survived the transition except the Franklin School, which was closed by Trustees three days before classes were to begin in 1970.
The Selma School changed quickly as more and more families moved into the Selma area.  More classroom and schools were needed to meet the changing needs of education.  Selma has always during its educational growth, been a leader in providing the best possible education for its children.
To finish this subject I will do Part 3 to education, Selma's Years of Success in the next issue of the Selma Enterprise.
Thanks to Randall McFarland for providing this part of Selma History in his book, "Centennial Selma- Biography of a California Community's First 100 Years."
Bob Allen is the Executive Director of the Selma Chamber of Commerce.
Be the first to know
Get local news delivered to your inbox!