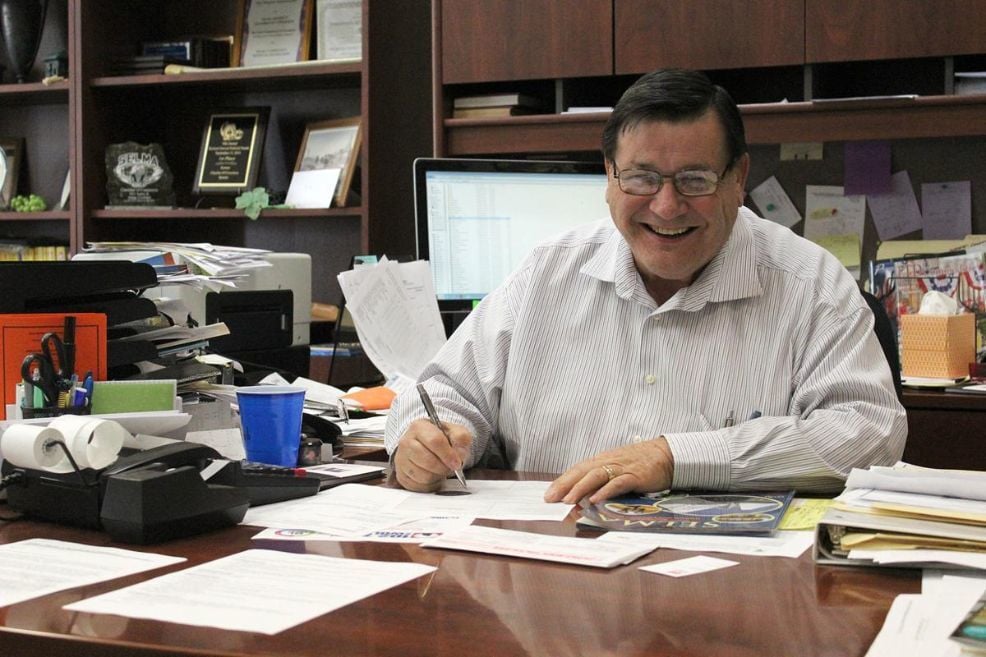 It is Christmas week.  Do you have all your shopping done!?  I do, everything is wrapped and under the tree. 
We decided to do our own wrapping and made homemade bows for a change.  Tree looks beautiful; house is decorated and ready for the season.  I love the Holiday Season — your thoughts return to childhood memories, as you wrap special gifts for those special persons in your life there are special thoughts about each of them.
 Mary and I had a great time shopping at our local stores, searching for that right gift for each person on our list.  It is so much fun deciding what to purchase as we visited Selma stores.  What was nice was the attitude of the people working in our local stores-they were pleasant, helpful and accommodating — and made shopping a pleasant experience.   I hope your shopping experience was done here in Selma and I hope it was as pleasant as ours was. 
OK, for those of you who are procrastinators — it is time to get your shopping done,  so try our local Selma Businesses and get that special gift from our great shops here in Selma.   If you do not have time to individually shop, then buy a gift card locally — that will help our local businesses during this difficult year.  
If you are able to gather with your family during this time, please make sure you keep safe, but most importantly make sure you share how much each person means to you and that during this year we have realized that there is nothing more important than family and friends.   We have seen during these past months the importance of connecting with each other.   Be cognizant that relationships are important to our well-being and the best medicine is the love we have for each other.
The Selma District Chamber of Commerce on behalf of its Chamber Board and members wishes each of you a very Merry Christmas and a Prosperous New Year.   May the NEW YEAR be filled with anticipation and excitement for the gifts we have been given as we serve with one another and our Community of Selma!
SHOP LOCAL! SHOP SELMA
Bob Allen is the Executive Director of the Selma Chamber of Commerce.
Be the first to know
Get local news delivered to your inbox!