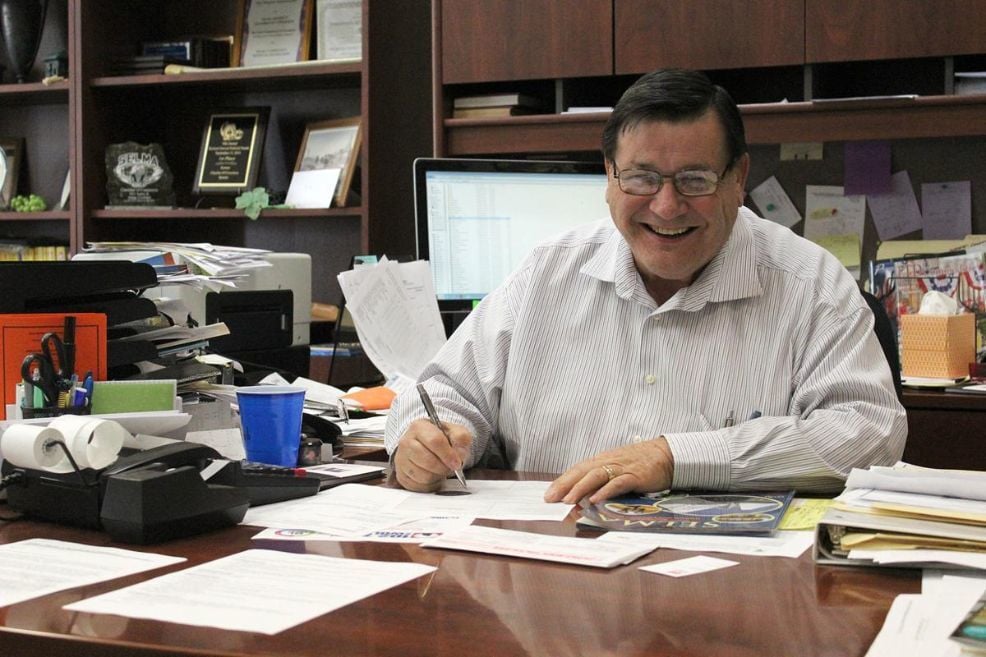 The Selma District Chamber of Commerce has been busy this week as things in the State and Fresno County begin to move closer to reopening.  
We have had calls about the Awards Banquet where we honor those businesses and individuals for their outstanding service to Selma. We have scheduled April 30, 2021 as the date for our annual banquet and will be honoring both 2020 and 2021 winners.
Nomination forms are available at the Chamber Office and are due by April 9, just call and we will get one to you. The Selma Raisin Festival will not be held this year in May but we are looking at a date in September.  We are also planning on having the Selma Car Show on Sept. 18, 2021.  We are excited about doing some events for the Selma Community.  We will provide additional information as we finalize dates for the events.
On a different note, this week a long time Selma resident, Don Shantz, came by the office.  After being a part of the Selma Community, Don is moving to Idaho Falls to be with his family.  He has been an integral part of Selma for a long time.  He came in to bring the Chamber some items he had that he wanted us to have.  So here is a piece of Selma's History.   Don brought in a banana split dish and an ice cream sundae glass that he has had for years from Lane's Waffle Inn. Do any of you remember that restaurant?  Lane's Waffle Inn's original location was on Whitson and the McCall Avenue corner.  Lane's Waffle Inn later relocated at Whitson and Second and became the McDonald's Café.
Don also brought us a bluish color bottle with the bottom engraved "Morgan & Co., Selma California." So of course, I had to go to my favorite history book given to us by Randy McFarland and look up the history of Morgan's.  A. L. Morgan Soda Works opened in Selma in August of 1904.  It was located in the Whitson Hotel and moved 18 months later to Second and Whitson Street. Mr. Morgan's products were served at drug store soda fountains, such as the fancy fountain C. F. Unger, installed in the Mathew's block (Unger's-On-The Corner) in April of 1905.
Thanks to Don Shantz for his lifelong service to Selma and for sharing these items with us. Don was honored in 1969 as Selma's Citizen of the Year and his wife Colleen worked in the Chamber Office for years.
Thanks to Randall McFarland for providing this part of Selma History in his book, Centennial Selma- Biography of a California Community's First 100 Years.
Bob Allen is the Executive Director of the Selma Chamber of Commerce.
Be the first to know
Get local news delivered to your inbox!