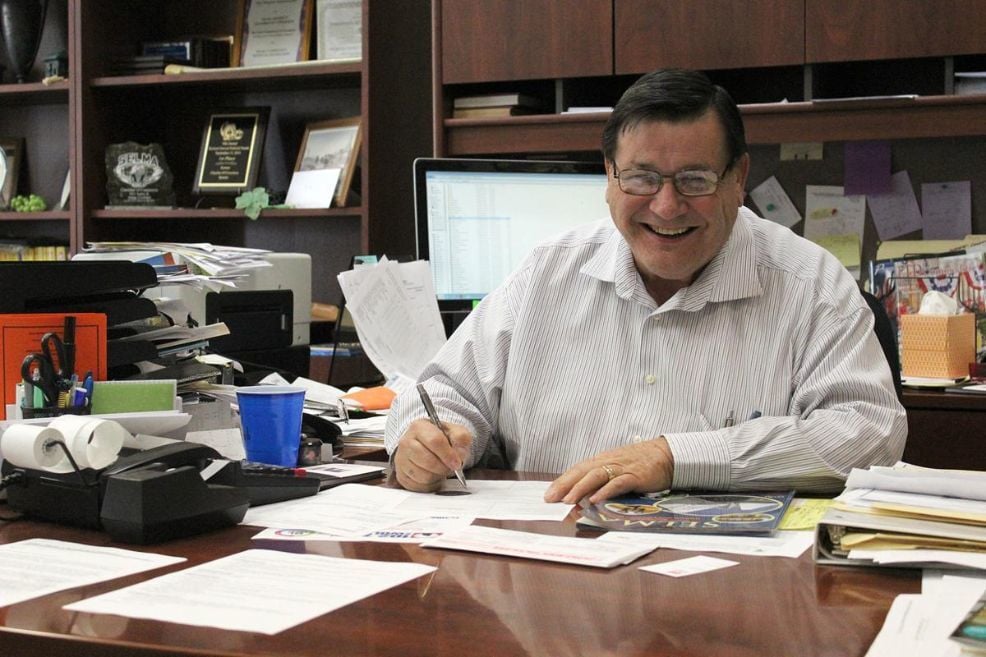 I have had a wonderful week, as I have had the opportunity to do some COVID-19 distance shopping at some of our great Selma shops.  I was at K & E Ranch shopping for a special gift, a former student of mine came into the shop, and we had a great time of catching up and sharing about what we have been doing for the last 40-plus years. 
What a great time when you meet individuals you taught, who were great students and know how successful they have been. It is these types of encounters that remind us how blessed we have been and how life has been full of experiences that changed our own lives as well as others.  There is much to be grateful for and be proud of, yet sometimes we just get muddled down with all the negative things around us in life we forget to celebrate the joys that come our way.
As I attended an event for the residents at Bethel home, again the Wonder of it all just flooded my being as they gathered to have a Christmas lighting ceremony for the assisted living residents.  They joined in with the tree lighting followed by singing Christmas carols together. "Joy to the World," "Jingle Bells," "Silent Night" and "We Wish you a Merry Christmas" filled the night air of Bethel.  Again blessings that make us stop and appreciate who we are and how rich are lives are.  Thanks to the staff at Bethel for all their hard work to make this a special time in spite of COVID.
Had an opportunity to attend the City of Selma reorganizational meeting for the Selma City Council where Newly Elected Mayor Scott Robertson, and Council Members Blanca Navarro and Bev Cho took their oath of office. Congratulations again to the all of them as they take their place alongside Sarah Guerra and John Trujillo to provide the leadership to make Selma great! Let us remember to support them with our thoughts and prayers.
One major event coming up is the Selma Cares Christmas Food give-a-way Dec. 19, 2020.  We need volunteers on Friday, Dec. 18 starting at 3 p.m. at the Selma High School cafeteria and again on Saturday, Dec. 19 to distribute the food boxes. This will be a drive through event and we need all your help. We will give out 550-food boxes — see you there!
When you are reading this article, you have about nine more shopping days until Christmas, so I want to remind you to Shop Selma, Buy Selma, and Support Selma and when you do, make sure you thank those who are working hard in our local businesses for the service they provide to the Selma community.
SHOP LOCAL! SHOP SELMA!
Bob Allen is the Executive Director of the Selma Chamber of Commerce.
Be the first to know
Get local news delivered to your inbox!