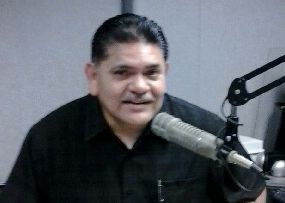 At times we can't help but feel down, tired, fearful, depressed. and just so ready to give up! But my friends, it doesn't mean we have to stay that way. We can grasp a strong hold upon God's promises.
Allow me to share 10 verses from God's word to strengthen, and lift you up in 2020.
"He does not faint or grow weary; his understanding is unsearchable. He gives power to the faint, and to him who has no might, he increases strength." (Isaiah 40:28-29)
2. When You Think it's Impossible
"Jesus looked at them and said, 'With man this is impossible, but not with God; all things are possible with God.'" (Mark 10:27)
3. When You're Ready to Give up
"Let us not become weary in doing good, for at the proper time we will reap a harvest if we do not give up.
4. When You Need a Reminder
"I have told you these things, so that in me you may have peace. In this world you will have trouble. But take heart! I have overcome the world."
5. When Your Faith is Low
"But he said to me, 'My grace is sufficient for you, for my power is made perfect in weakness..." (2 Corinthians 12:9)
6. When you Lose Hope and Stray Away
"You are already clean because of the word I have spoken to you. Remain in me, as I also remain in you…" (John 15:3-4)
7. When You Need a Calling
"You are the light of the world. A town built on a hill cannot be hidden."
8. When You Lose Focus on Your Priority
"But seek first his kingdom and his righteousness, and all these things will be given to you as well." (Matthew 6:33)
9. When You Don't Feel Your Worth
"Look at the birds of the air; they do not sow or reap or store away in barns, and yet your heavenly Father feeds them. Are you not much more valuable than they?" (Matthew 6:26)
10. Finally, Remember All the Times Jesus has Been There for You in the Past "Jesus answered: 'Don't you know me, [Your Name], even after I have been among you such a long time?…'" (John 14:9)
Make 2020 your BEST year.
Jesus loves you and has died for you so that one day you may live with Him forever. If you've not accepted Jesus, you can do so right now. All it takes is one simple prayer, such as this:
Dear Father, I'm sorry, and repent of my sins. Please forgive me. I want and need you in my life. Please cleanse me. I want to be born again as one of your children. In Jesus name, Amen.
Rafael Bastien-Herrera is a Selma resident and Pastor/Teacher of The Word Walk Fellowship Ministries. He has a B.A. in Pastoral Ministry/Counseling, and a M.DIV. in Theology. He is a Radio Bible Teacher on KGED 1680 AM "Christian Talk" Radio, every Sunday at 8:30 AM, in Fresno.
Please send questions to rbherrera@thewordwalk.org.
Catch the latest in Opinion
Get opinion pieces, letters and editorials sent directly to your inbox weekly!