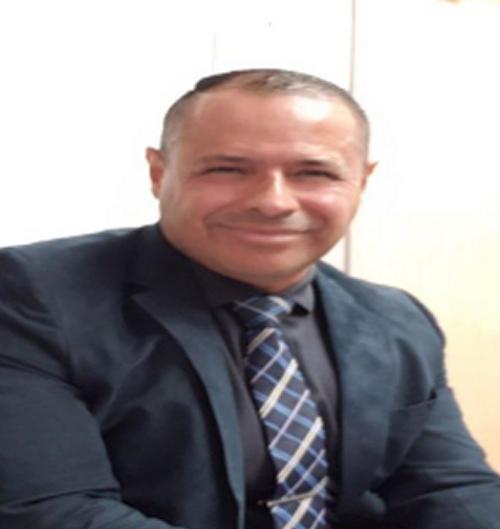 SELMA — Less than 24 hours after being selected as a new superintendent of the Selma Unified School District, Joey Adame met via Zoom with 300 District staff members on March 17.
Trustees made the unanimous selection of the district's next superintendent at the March 16 meeting. Adame replaces Dr. Tanya A. Fisher, who retired in December of last year, and will start his new position in July.
Adame is currently superintendent of the Los Molinos Unified School District in the Chico area, where he has served for the past  four years.
The board released this statement in a press release, "The Board of Trustees is excited that Mr. Adame will be the new superintendent for the Selma Unified School District. We are looking forward to working with Mr. Adame to deliver excellence in education for all students and fulfill our vision of becoming a premier district in California.
The board was thoroughly impressed by Adame's dedication to student achievement, his focus on teaching and learning, positive school cultures, CTE (career technical education), fiscal leadership and an overall record of building positive relationships throughout the community."
Adame values the diversity of the SUSD student population and will be focused on ensuring the highest level of success for all students throughout the Selma Unified School District, according to the release. 
Adame has served as a school counselor, migrant education director, K-8 principal, principal at West Fresno and CTE director prior to his current role of superintendent.
He holds a master of science in School counseling from LaVerne University and a master of arts in education administration from California Lutheran University.
In response to a request for comment, Mr. Adame is excited to be part of the SUSD team and will work rigorously to provide the best educational experience for all students in Selma.
Adame was not the only key hiring at the March 16 meeting.
Deborah Richardson will be the new Deputy Principal at Selma High School next school year.
After approving the new concept at their previous meeting, trustees appointed Richardson as the new Deputy Principal just seconds after hiring Joey Adame as the new superintendent.
Richardson is currently an assistant principal at the Wright Street school, a position which is being eliminated.
In addition, trustees approved a new certificated management job description for a program manager at Selma High School. A complete report by assistant superintendent Teresa Wood was included in the March 16 board packet.
Michelle Dominguez was named as the program manager.
Traditionally, a program manager at an elementary site has monitored categorical budgets, expenditures, and services for state and federally-funded programs such as service since to English learners, migrant students, and foster and homeless youth. Assessments are also a large part of the program manager's responsibilities. The program manager also acts in lieu of the principal in his/her absence.
Be the first to know
Get local news delivered to your inbox!