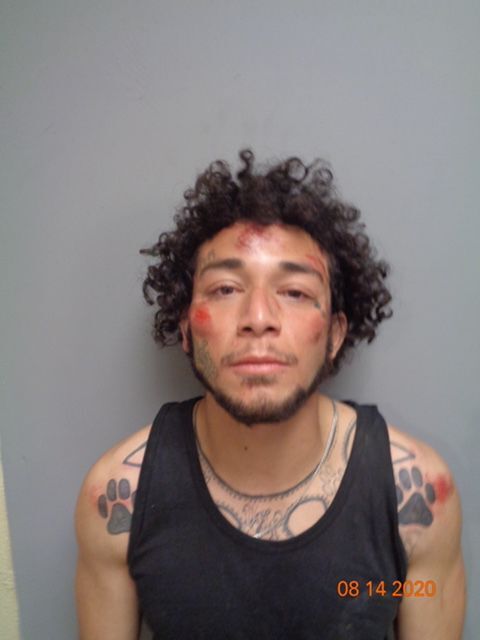 SELMA — A man was arrested after allegedly attempting to strike a patrol car and leading Selma Police officers on a vehicle pursuit involving a helicopter.
Officers attempted a traffic stop on a red Honda Civic in the area of Rose and Highland avenues. During the attempted traffic stop, the driver who was  later identified as Angel Calderon of Selma, swerved his vehicle toward one of the officer's patrol cars, attempting to strike it with his own, police say, and a pursuit followed.
Due to their safety, police canceled the pursuit outside the City of Fowler where it was continued by Fresno Police Department via helicopter. While the helicopter observed, Calderon continued to drive erratically, police say,  and legal intervention was used by an assisting agency as he was about to enter a residential area with several children outside.
Calderon was arrested without incident and was turned over to the Selma Police Department.
Calderon, 24, was later booked into Fresno County Jail for battery on a peace officer, felony evading, committing a felony while on bond, parolee at large warrant, possession of methamphetamine, possession of drug paraphernalia, and various vehicle violations.
Jeremiah Martinez contributed to this report
Be the first to know
Get local news delivered to your inbox!