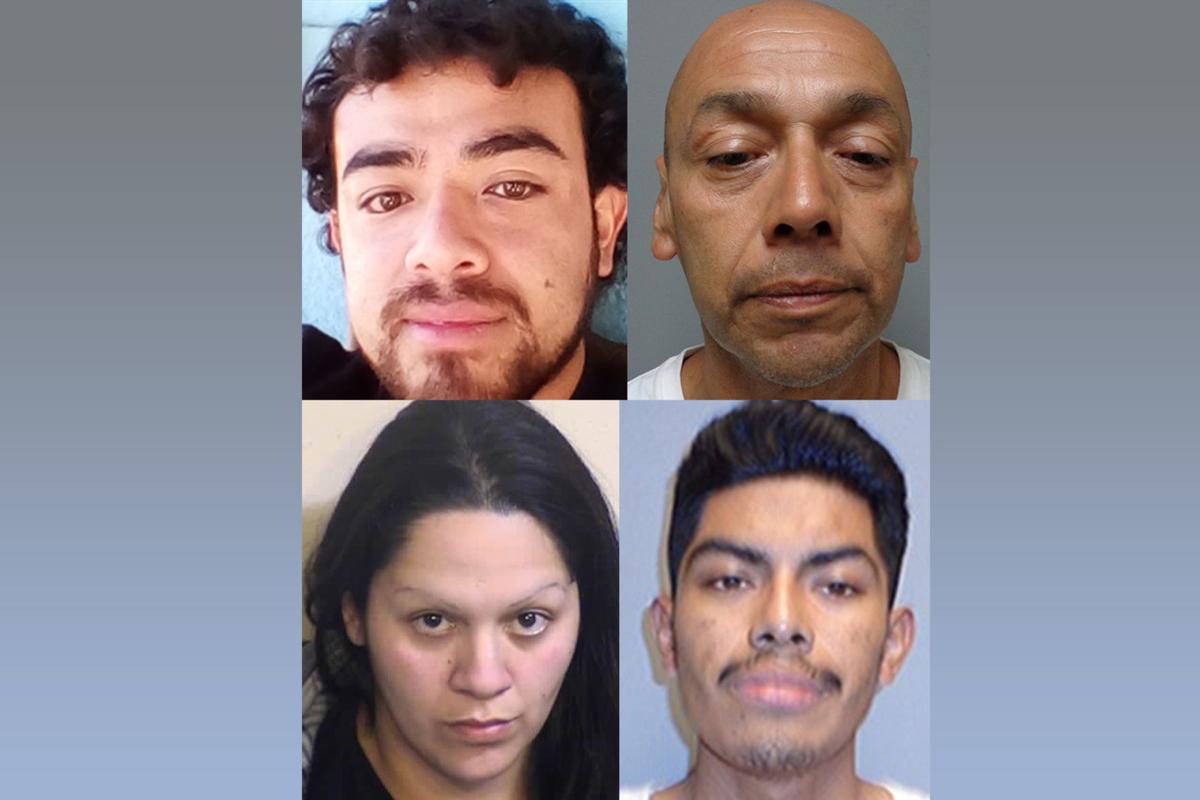 Gang member arrested with 'ghost gun'
SELMA – A self-admitted gang member in Selma was arrested March 24 on charges of being a felon in possession of a handgun and other related charges, according to a press release from the Selma Police Department.
Silvestre Perez, 28, was arrested after an officer spotted his vehicle at Dinuba and Thompson avenues that was wanted in connection with a shooting earlier that same day.
Earlier, a Selma PD officer was flagged down by a citizen reporting a shooting in Fresno County. They reported that the suspect was driving Chevrolet Caprice. The victim wanted no police contact, but the vehicle description was provided to all SPD officers working the shift.
Shortly thereafter, an officer was on patrol when he spotted the vehicle and made an enforcement stop on the Caprice.
The driver admitted to having a handgun and officers found a fully loaded OEM Glock, 9mm semi-automatic handgun under the driver's seat. The handgun is without a serial number and is assembled from a kit purchased online. These handguns are referred to as 'ghost guns.'
Perez was arrested and charged with possession of a handgun without a serial number, being a felon in possession of a handgun and transporting a loaded and concealed handgun in a vehicle. Perez admitted he is a gang member.
"The officer's diligent investigation and immediate action on the information he received resulted in an armed gang member being removed from the streets of Selma and the prevention of future gun violence," Police Chief Joe Gomez said.
Man arrested after attempted stabbing
SELMA – A Selma Walmart Supercenter shopper noticed a man trying to steal something out of his car at 10:20 a.m. on March 26. When he confronted the man, later identified as 50-year-old Jesse Hernandez, the man attempted to stab the victim in the stomach with pruning shears, according to a Selma Police Department press release.
The Selma Police officer was on his way to a separate incident when he was flagged down by a victim in the store's parking lot at 3400 Floral Ave.
The victim said Hernandez attempted to stab him after being confronted. Hernandez ran behind the store while the victim ran into the store to contact security. The officer was able to locate Hernandez further north in the shopping center and detain him. The victim positively identified the man as the person that tried to stab him.
Hernandez was arrested on charges of assault with a deadly weapon and being in possession of a deadly weapon, since he had a prohibited dirk/dagger in his pocket.
Hernandez was processed at the Selma Police Department and later booked at the Fresno County Jail. He is originally from Kingsburg, but has been living as a transient in Selma.
"[The officer's] quick response and excellent decision-making resulted in the capture of this violent felony suspect and his removal from the streets of Selma," Chief Joe Gomez said.
Fresno woman steals RV, arrested
SELMA – A recreational vehicle parked on the wrong side of the road on March 26 got the attention of one resident on the 2400 block of Cleveland Street.
Selma Police Department officers received a call at 11:13 p.m. regarding the incident and arrived to find the 30-foot RV blocking two driveways. After conducting a records check, it turns out it had been reported stolen to the Kingsburg Police Department on March 21.
Officers conducted a felony stop and detained a man and woman who were occupying the stolen RV.
The woman was identified as Angeline Soler, 33, of Fresno. She had the keys belonging to the motor home and admitted to being in possession of the RV. Soler is also on Fresno County AB109 probation for grand theft auto.
The man occupying the RV, a Selma resident, was released at the scene after it was determined he was not involved in its theft.
Soler was arrested on charges of being in possession of a stolen vehicle, possession of drug paraphernalia and for being in violation of probation. She was transported to the Fresno County Jail for booking.
The Selma Police Department encourages members of the community to continue to report suspicious activity to the Selma Police Department.
Two shooting incidents lead to arrest
SELMA – At approximately 7:45 p.m. March 28 Selma Police Officers responded to the 2200 block of Adobe regarding possible shots fired. The caller said there had been a white SUV in the area at the time that seemed suspicious. Officers on the scene however did not locate any damage.
Then, at about 8:30 p.m. a second call came in the area of the 2100 block of Yerba Street regarding a suspicious vehicle, also described as a white SUV.
Selma Police responded and were able to locate a white SUV in that neighborhood. The suspect tried to speed away after the officer initiate a traffic stop. The officer kept the SUV in sight and was able to stop the vehicle at Second and Whitson streets.
Miguel Perez, 18, was initially detained for suspicion of driving under the influence. As he was taken out of the vehicle, a spent 9mm shell casing was found on the driver seat.
Perez gave officers consent to do a search as the vehicle was going to be towed in lieu of arrest.
Officers found a 9mm pistol between the passenger seat and the middle console. While searching the vehicle, they also found two more spent shell casings. Thus, a total of three 9mm casings were found. Officers also found an opened Corona beer bottle under the driver seat. Perez said he is new to the area and recently moved to Selma from Oxnard. He was booked into Fresno County Jail on charges of having a concealed firearm in a vehicle and DUI.
Officers are investigating with Oxnard authorities to determine if Perez was involved with a gang there. If that is confirmed, additional charges will be added.
Be aware of Social Security scammer
TULARE COUNTY – The Tulare County Sheriff's Office reports residents are receiving calls from someone identifying himself as either John Luck or Patrick Kelly.
The caller tells the victim that they are with the Social Security Administration and there is a warrant out for their arrest, unless they pay a certain amount of money.
One person in Orosi has fallen for this scam and bought $2,500 in gift cards. The suspects were able to get a hold of these cards from the victim, TCSO reports.
"Please keep in mind, no federal agency will ever call you and tell you that you have a warrant out for your arrest. They would also never demand money, nor would they ask for the payment in the form of a gift card," a press release from TCSO states.
Tulare County Sheriff Mike Boudreaux reminds everyone that there are people out there who will try to take advantage of others, especially during hard times.
"Please do not fall victim to these scams. If you have any questions, or something doesn't seem right, just call us!"
Be the first to know
Get local news delivered to your inbox!