When asked to describe Taryn Irigoyen, one word consistently comes to mind from those who know her, that word: Leader.
Irigoyen, who graduated from Kingsburg High School on June 2, said she hopes to be remembered for how she made others feel when she was around them.
"I want to be remembered as not only an athlete, but a great person in the Kingsburg community and high school," Irigoyen said. "I hope I'm remembered for my joyful/light- hearted personality and kindness to others."
Irigoyen leaves Kingsburg with many accolades to her name. A two-sport athlete, Irigoyen helped lead the Kingsburg girls soccer team to four straight Central Section Championships, and also was a member of the softball team who won a Division II Championship in 2019.
Due to the COVID-19 pandemic, Irigoyen played both sports at the same time this spring/summer.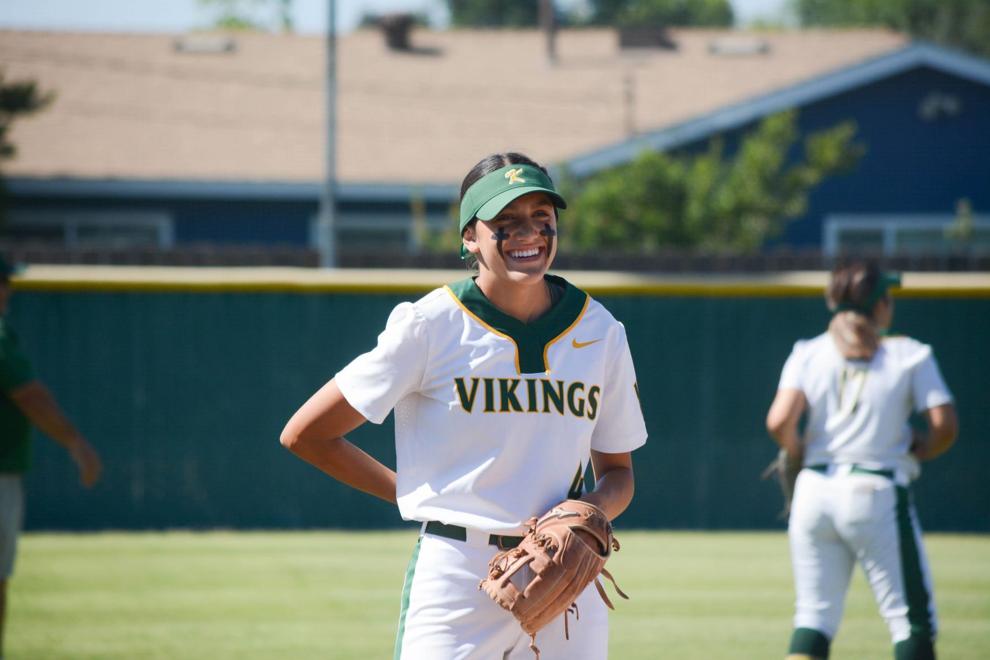 "This year was hard on my body and my mind. At times playing two sports was overwhelming but looking back I would not have it any other way. At the beginning of the year, we didn't even know if we'd have any sports and then we ended the year having all of them!" Irigoyen said. "So, when I did get my last high school soccer and softball season, I didn't want to take it for granted. This past year was crazy but no one else will have the stories to tell like the class of 2021!"
The Vikings softball team lost in the quarterfinals of the Division I playoffs on June 10 against Buchanan High School. This was the final time Irigoyen wore Vikings across her chest.
"As my high school career is about to end, what I'll remember most is the little things with my teammates," Irigoyen said. "The cheering in the dugout, the screaming on the sidelines, the TikToks before games, the team dinners, the crazy student sections, the jamming out to music in the car and busses before games and the big wins and losses."
While the accomplishments on the field are thrilling, she said that the accomplishments she has earned off the field are what she is most proud of. She was named the Homecoming Queen and was chosen as Athlete of the Year.
"I'd say my biggest accomplishment would be winning homecoming queen. Sure, being on successful teams is huge but I think it was cool to see that I impacted more than just athletics. After a rough year I was really blessed to receive that title. I felt extremely loved and thankful for all my KHS peers and I'm going to miss everyone next year," Irigoyen said.  "Also, shoutout to my Homecoming court partner (king) Luke Lutrell! He is a great friend and classmate to all, so I got lucky to run with him! Being named athlete of the year was an honor. The class of 2021 at Kingsburg high school has so many other outstanding athletes so I was really thankful. And to be given that award with a great athlete and person of character like Jett Jackson was special!"
Elon Paige, Founder of Purpose Field, who has trained Irigoyen and been a mentor to her over the years, has high praise for her.
"Taryn has an innate gift of leadership. The way she is molded, her being does not allow her to settle for anything less than great. She is so driven. She is a great daughter, a great sister, a great student, a great athlete, and a great servant through her faith in Christ," Paige said. "In each of these areas she invests fully with her mind, body, and spirit and that's why her outcomes are so favorable. I call her "twin" because we are so similar in the way we love to be upbeat and bring joy to the atmosphere. That famous smile and her spirit of positivity has always blown me away. She sees the good in everything and everyone. The Bulldog locker room is instantly elevated with Taryn and her quality of character present."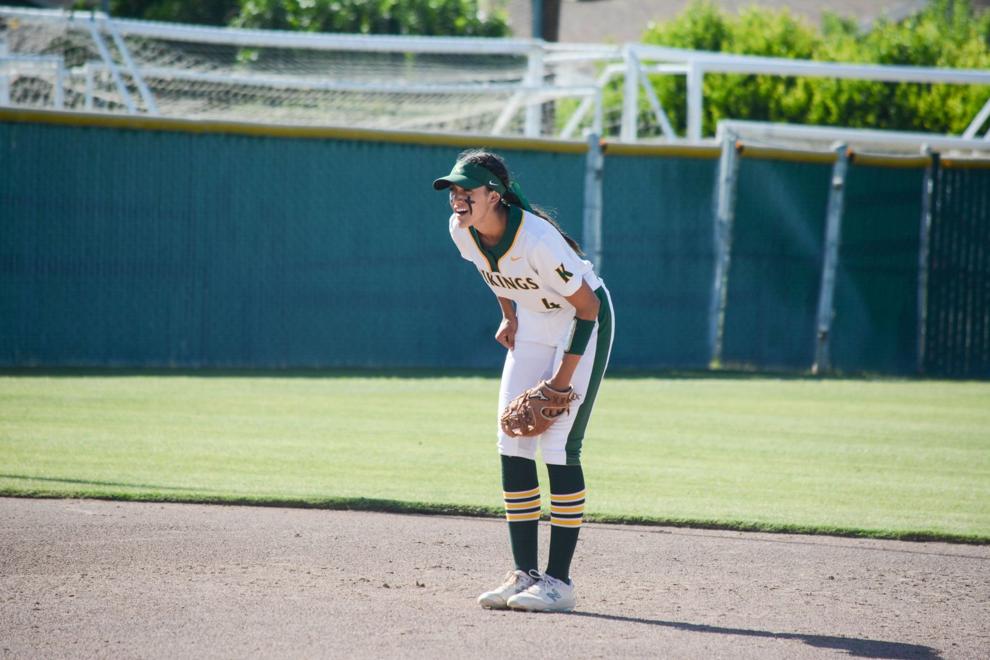 Irigoyen will be attending Fresno State on a softball scholarship. She said she can not wait to begin her journey as a Bulldog.
"All I can remember growing up was always wanting to go to Fresno State. We are so blessed to have a great school right here at home. When you live in the valley, Fresno state athletics are huge, and you grow up always attending games." Irigoyen said. "One of the main reasons I chose Fresno state was so my family and friends could watch me play! I am looking forward to forming new relationships in college and finally getting to wear a Bulldogs jersey."
She said that she is also proud of how she was able to handle the uncertainty of her senior year and credits her faith for helping her overcome the adversity.
"This last year gave a lot of mixed emotions and difficult experiences. All I can say is trials is what helps us grow! Like James 1:2-3 says: "Consider it pure joy, my brothers and sisters, whenever you face trials of many kinds, because you know that the testing of your faith produces perseverance." Irigoyen said. "This has been one of my favorite verses throughout quarantine and my senior year. I have just been trying to count all of these obstacles as joy, because in the end it's only making me stronger and my faith and trust in God greater!"
While her time at Kingsburg has come to an end, she said nothing will ever replace how she feels about her hometown.
"What we have here at Kingsburg High School is special. No other community shows the amount of love and support like Kingsburg people do!" Irigoyen said. "We are so lucky to have consistent fans and classmates at our games, and I'm going to miss being an athlete and student at KHS. Kingsburg is like a big family, and I'm so blessed to be a part of it."