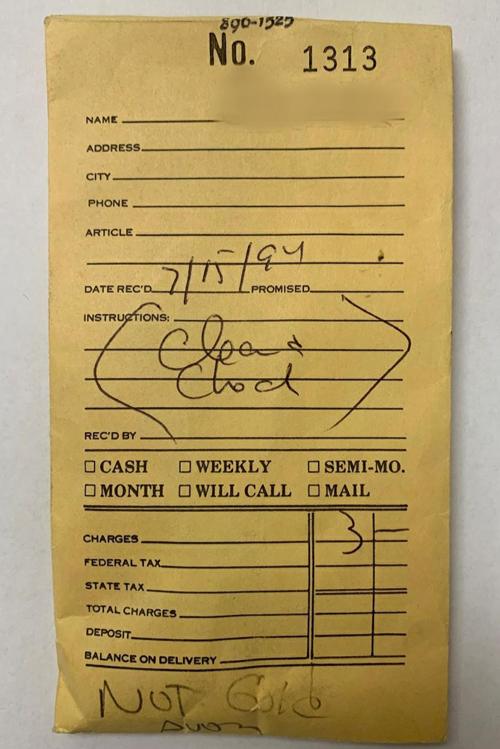 SELMA – Selma jeweler George Garabedian has left several mysteries behind in his home safe.
According to the Fresno County Public Administrator's Office staff, several envelopes were found in the Selma resident's safe.
You have free articles remaining.
Garabedian operated a business called Geo's Jewelry at 1937 High Street in Selma but permanently closed his shop in 2010 after the roof collapsed. Afterwards, he is believed to have continued working as a jeweler out of his home.
Garabedian died in 2019 and now the Public Administrator's Office is managing his estate. A safe containing several envelopes dating back to the 1980s was found. Watches, rings, necklaces, earrings and coins were found in those envelopes. Since the envelopes contained minimal information, Administration Office staff are unsure as to who these items belong and would like to return them to their rightful owners.
If you, or someone you know, thinks one of their items may have been in Garabedian's possession, they are asked to contact the PAO office and provide a detailed description of the item. If residents have a receipt or claim ticket showing ownership, that too should be provided.