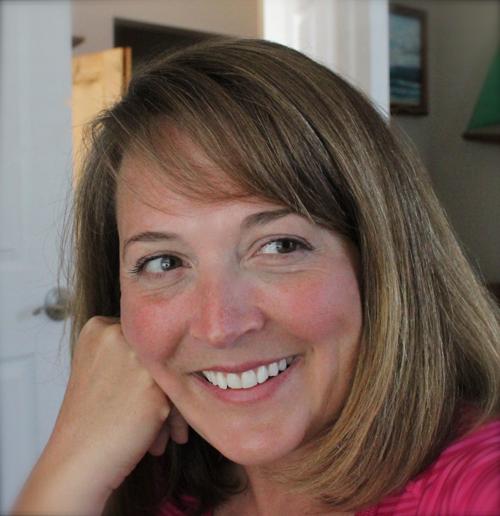 Waiting for the receptionist to call, I counted my fingers. It had been eleven months since I'd been to the dentist thanks to COVID-19. I scraped a fingernail across my front tooth and thought, "The hygienist has her work cut out for her today."
Sitting in my car in the parking lot didn't have the same appeal as lounging in the dentist's cushy waiting room. Over the years, spending countless hours waiting while my kids were in appointments with pediatricians, dentists, orthodontists, speech therapists, hair dressers, occupational therapists, gastroenterologists, ophthalmologists and psychologists, had taught me how to entertain myself.
First, I'd grab any free K-Cup coffee or bottled water, before settling into a comfy seat. Next, I'd peruse the magazines, splayed out like a feast before me. I'd snag a gossip rag first, gobbling up who wore what dress better, who went to rehab, or who's breaking up with whom. Then, I'd leaf through lifestyle magazines for good recipes, which I'd tear out in a secret act of kleptomania. If I was still waiting, I'd clean out my purse. I'd make a garbage pile of old receipts, gum wrappers and linty cough drops. Loose change, Chapstick, keys, pens and those stolen recipes were put in their proper places.
My car phone rang, and soon, I was in the dentist's lobby answering COVID-19 questions. I passed the test and was led to a room with a reclining chair, instrument cart, advertising posters, torturously bright light suspended from robotic hinged arm, and pamphlets with ghastly photos of gum disease.
The hygienist adorned me with a paper bib and laid the lead x-ray vest over my torso. One after the other, she jammed uncomfortable x-ray slides into my widened mouth. I felt as if my lips had exceeded their elasticity and might droop down past my chin like an Ethiopian tribal woman without her lip plate.
The hygienist then gave me the run down: first she'd clean my teeth [most likely with a chisel, ice pick and sledge hammer,] then the dentist would stop by [grace me with his presence] to take a look [poke me with a sharp object] and have a chat [try to sell me expensive cosmetic procedures.]
She swung the robotic arm over my face holding what looked like a miniature gaffing hook. Between pokes and picks, she slurped up my excess saliva with a curved suction tube while I stared up at the posters aimed at selling me Invisalign, Botox and expensive whitening treatments. "What else will these dentists come up with to make money? They should just stick that saliva sucker into our wallets," I thought.
Although the hygienist was wearing a new COVID-19 face shield, to me, modern day dental staff had always looked prepared for nuclear holocaust. Goggles, lab coats, latex gloves, surgical masks, shoe covers, and equipment wrapped in cellophane. 
Staring into the light, my mind wandered back to childhood dental visits. I recalled the taste of soap as Dr. Petras, protected by nothing but his horn-rimmed glasses, used bare hands to clean and polish my teeth himself with instruments laid out on a rolling metal tray. I remembered rinsing and spitting into a tiny swirling sink that looked like a miniature toilet bowl, having trouble disconnecting myself from a long string of saliva.
The hygienist woke me from my daydream with jab to the gums. I marveled at her sparkling white teeth. Dr. Petras had had his share of coffee stains and silver fillings, but today, dentists and hygienists have unnaturally perfect teeth. "Another high pressure sales tactic," I thought.
When it was all done, I looked around for the little toilet bowl, but there was none. Instead, the hygienist hooked me like a catfish with the curved suction tube and sucked my mouth dry. I sat up and tried to put my lips back into place. 
On the way home, I admired my teeth in the rear-view mirror, running my tongue over their smooth surface. Despite my nostalgia for the simpler times of my childhood, I'd found new appreciation for modern advancements, and bid a fond farewell to the era of rinse and spit.
Be the first to know
Get local news delivered to your inbox!