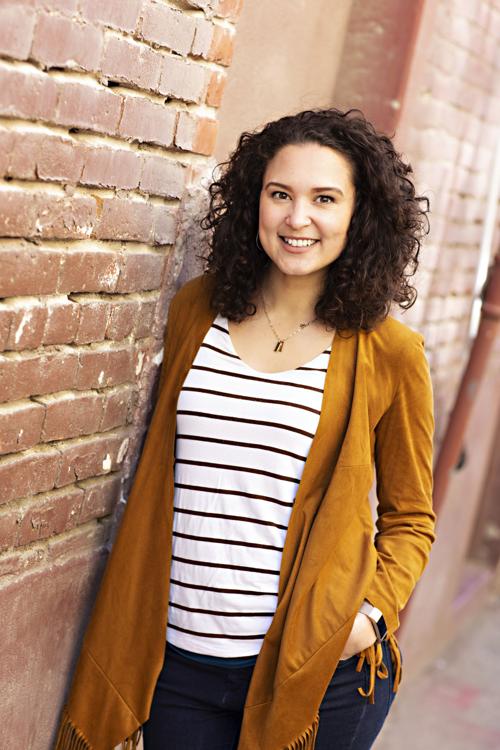 Some things are just easier than other things. It's so easy for me to express and experience gratitude when I am surprised by exactly what I want.
I do not mind the chore of birthday parties or celebrating my loved ones (I know this is not the case for everyone…but this is my list of easy things!). I do not have to be reminded or rewarded to find entertainment; I know how to find time for a good book or movie!
Some things are just more difficult for me. Putting laundry away immediately after it's folded…seriously? Some people just do that automatically?? It is in my nature to let those piles live in my laundry room for at least a few hours (if not a few days) before they find their homes in closets and drawers. I require an internal reward system for being on time. I am notoriously tardy and do my best to beat the clock, while losing this battle on the regular.
As a person of faith, there are some commandments that are personally easier for me than others. I'm not particularly struggling with murder or covetousness. But one commandment that I must regularly remind myself about is loving my neighbor.
I do feel an affinity for people. I believe in the power of the 'imago dei', that all people have inherent value because they are created in God's image. I also take the command to love my neighbor very seriously. But when I read the story that describes who that neighbor actually is, I have to check my heart every time. The story of the good Samaritan is found in Luke 10:25-37. When I read this story, if I am totally honest, I often identify more with the "bad guys" — the Priest and the Levite — more than the hero of the tale.
Culturally speaking, the Priest and the Levite had many reasons to justify their lack of action. It was not culturally expected of them to compromise their duties to help a man presumed dead. This is where I know loving my neighbor is in the category of "hard things." What the Samaritan did was culturally, socially, financially, and even religiously extra. There was nothing that said the other guys were in the wrong until Jesus illuminated the greater right. I do feel that sometimes, I'm taking my cues from culture on what is right, and leaving it there. This isn't because I'm not loving my neighbors… but because I'm loving them as much as is expected.
Loving people, both those in your life and those who you have the opportunity to pass by, is measured less by the ways of this world. Loving people should always be measured by the ways of Jesus Christ. How we love God should be reflected in how we love people. And this is not easy. This will always cost more than we can budget for. This will always inconvenience us. This will also often lead to relationships.
There are some ways of loving your neighbor that are easier than others. Sending a card, picking up stray garbage, and placing a dollar in a donation jar are all incredible and needed. But relationship, setting ourselves up to be called upon after the fact, that's the next level of neighborly love. And this is what the Samaritan did. Not only did he pay for the recovery of this socially and culturally disconnected person, but he took it a step further and agreed to return to the inn to pay the remaining balance. Read the story for the full details! The guy went above and beyond and set himself up for doing more.
Are you surrendered to the hard things that walking with Christ will call us to? During this season, I am daily asking God to use me, and to forgive me when He tries to give me an opportunity and I miss it. Today is a new day. There are new neighbors for you to know and love. Let's love people…even when it's hard!
Candace Cortez is Executive Pastor at Koinonia Church. She can be reached at candace@kchanford.com or at 559-582-1528.
Be the first to know
Get local news delivered to your inbox!