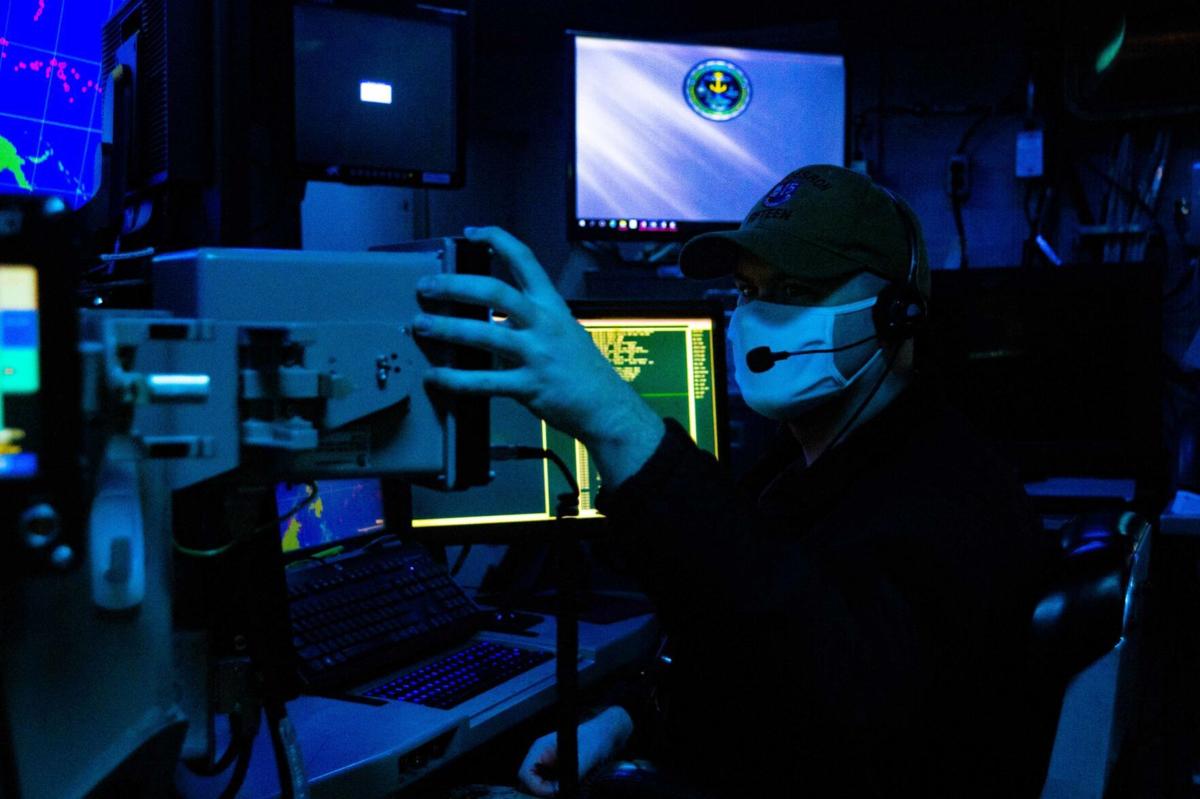 YOKOSUKA, Japan —  Sonar Technician (Surface) 1st Class Tyler Davis, from Lemoore, assigned to Destroyer Squadron (DESRON) 15, serves as the Sea Combat tactical watch stander during Fleet Synthetic Training - Joint (FST-J) exercise aboard USS Ronald Reagan (CVN 76).
FST-J is a week-long exercise that brings together multiple units from across the globe to train together in a virtual environment. As the U.S. Navy's largest forward deployed fleet, U.S. 7th Fleet routinely operates between 50-70 ships and submarines and 140 aircraft with approximately 20,000 Sailors. 7th Fleet's area of operation spans more than 124 million square kilometers, stretching from the International Date Line to the India/Pakistan border; and from the Kuril Islands in the North to the Antarctic in the South Pacific, providing security and stability to the region. 7th Fleet interacts with 35 other maritime nations to build partnerships that foster maritime security while conducting a wide-range of missions to support humanitarian efforts and uphold international laws and freedoms of the sea.
Be the first to know
Get local news delivered to your inbox!