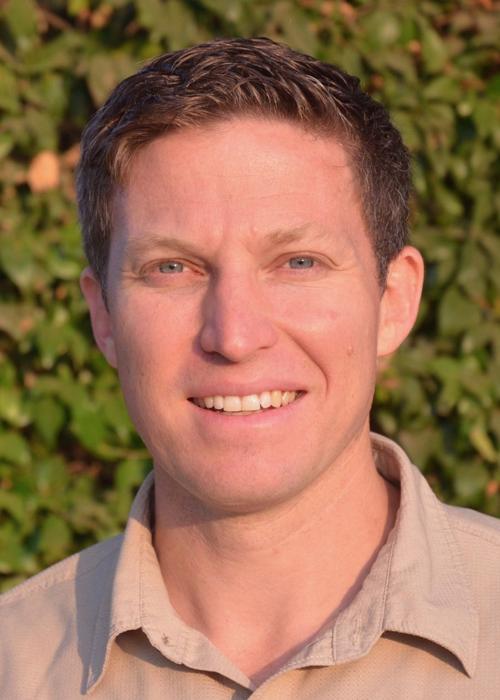 The best way to celebrate Christmas is to realize that Jesus is coming back! This is something we need to emphasize in our churches because it is so easy to forget. The Bible wants us to look forward to his return. The apostle Paul captured this so well with the Aramaic phrase "Maranatha," which means "Lord, come!" (1 Cor. 16:21). We need to celebrate Christmas in light of his return. Merry Christmas Maranatha! 
If you read the prophecies about Christ's first coming, then you quickly realize that they emphasize a time when the Messiah will reign on the earth. This was foreshadowed with Christ's first coming, but it will actually be realized when he returns. This is incredibly important for us to consider as Christians because it helps ensure that we don't forget the reason for the Christmas season. It is not supposed to be a time for milk and cookies. It to a time to be in awe of the incarnation. But it's even greater than that. We are supposed to be amazed that God's plan is not over. We are supposed to be amazed that Jesus Christ is coming back, and we need to make sure we are ready for his return! 
The books of Isaiah and Micah contain two of the most famous prophecies about the coming of Christ. We often focus on how they predict his first coming, but it is important to see that the context actually emphasizes his second coming. Isaiah 9:6-7 says, "For to us a child is born, to us a son is given; and the government shall be upon his shoulder, and his name shall be called Wonderful Counselor, Mighty God, Everlasting Father, Prince of Peace. Of the increase of his government and of peace there will be no end, on the throne of David and over his kingdom, to establish it and to uphold it with justice and with righteousness from this time forth and forevermore. The zeal of the LORD of hosts will do this." 
Did you notice that only the beginning of the prophecy relates to Christ's birth? Most of it predicts a future fulfillment. Isaiah promised that this child would grow up to become a king who would have a physical kingdom. This government will have no end. This king will sit on the throne of David and he will reign forever! Isaiah was referring to the Millennial reign of Christ, which he will establish once the church age has come to an end. It is easy to emphasize the birth of Christ so much that we forget that Christ's birth is a stepping stone to his future reign. 
Micah's Christmas prophecy is fascinating because it actually predicts the birthplace of Jesus seven hundred years before the event occurred. Micah 5:2 reads, "But you, O Bethlehem Ephrathah, who are too little to be among the clans of Judah, from you shall come forth for me one who is to be ruler in Israel, whose coming forth is from of old, from ancient days." Once again, the prophecy of Christ's birth is placed in the context of his reign. It is so easy to think of Christmas out of context. The birth of Christ points to the cross, but it also points past that to a throne! This is what Micah's prophecy emphasizes. Jesus Christ is going to be a ruler in Israel. We never saw this fulfilled during his ministry on the earth because God is waiting to fulfill this prophecy when Christ returns! 
And what a return it will be. Paul wrote about it in 1 Thessalonians, "For the Lord himself will descend from heaven with a cry of command, with the voice of an archangel, and with the sound of the trumpet of God. And the dead in Christ will rise first. Then we who are alive, who are left, will be caught up together with them in the clouds to meet the Lord in the air, and so we will always be with the Lord. Therefore encourage one another with these words." (1 Th. 4:16-18) These words are supposed to be an encouragement to believers. We are not supposed to spend Christmas only looking back at what God did two-thousand years ago. We are supposed to spend Christmas looking forward to his glorious return! 
Understanding Christmas in the context of Scripture will force us to look past all the distractions that our society has added in its never-ending commercialization campaign. We must remember that the first advent of Christ points us to the second advent. We must remember that Christ's spiritual reign in the hearts of the redeemed will be fulfilled in a physical reign in the future. We need to ask ourselves "Are we living in light of Christ's return?" He could come back today, are we ready? He could come back today, are your friends and family ready?
The book of Revelation ends with these words, "He who testifies to these things says, 'Surely I am coming soon.' Amen. Come, Lord Jesus." May that be our focus this Christmas season. Merry Christmas & Maranatha! 
Tim Dinkins is the teaching pastor at Grace Baptist Church Lemoore. You can read more of his articles at www.christandcommonsense.com. Feel free to write him at timothydinkins@gmail.com. (Scripture quotations are from the Holy Bible, English Standard Version). 
Be the first to know
Get local news delivered to your inbox!