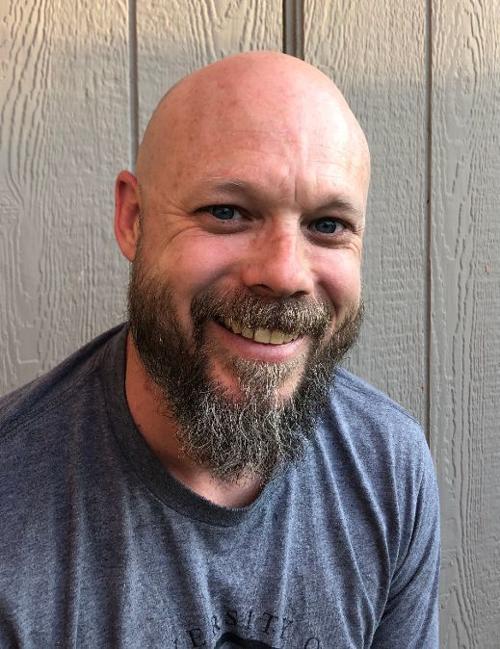 LEMOORE — A 16-year-old boy wakes up to discover his small town has been forcibly cut off from the outside world due to a pandemic.
While this may sound like a news headline from this year, it's actually the description for a novel called "Inside the Lemoore Incident," written and published by author Jeffrey August, a Lemoore native.
Interestingly enough, the idea for the novel came to August in 2004, 16 years before the current pandemic made its mark on the world.
August finished writing the novel in 2008, but held onto it. He said he took what is happening now as a sign that it was the right time to self-publish the book.
"The idea of a pandemic shutting down towns just seemed so crazy, but here we are in 2020 and that's what's going on," August told the Sentinel Thursday.
When August first came up with the idea for the book in 2004, it was around the time of the Iraq War. August, who comes from a Navy family background, said he felt people were watching the events of the war like it was entertainment.
August said he wanted to convey how it felt to be part of a family that understands the gravity of something like war. He said he thought maybe people could relate to the situation of a pandemic, and used the pandemic as a metaphor.
"I didn't know what a pandemic was like, but I tried to imagine how society or this small town would react if it was shut off from the world," he said.
August came up with three theories about how he thought people would react in the event of a pandemic. He said one part of society would probably become militaristic and try to restore a sense of liberty, others would fall heavily into religion and become almost cult-like, but a majority of people would just want to help each other survive and get through the event.
"It's almost scary to me that some of those ideas that I wrote in this book actually ended up being the way that a pandemic is playing out," August said.
Structured differently than a traditional novel, August wrote the book from the perspective of a 16-year-old boy's journal entries as he observes and explores this new way of life.
August said the novel poses many questions and explores several different themes, notably about spirituality and the nature of God.
He said he also wanted to quash any misconceptions about people in small towns being unintelligent or not having big dreams.
"I really tried to make sure that the characters relayed that this isn't the truth," he said. "I was trying to write a love letter to that small town that I came out of and that so many other people came out of."
August, who now lives in Pleasanton, went on to work in the technology industry at startup companies like Yahoo, Facebook, Square and Dropbox after graduating from Lemoore High School in 1993. He's been married to his wife for 21 years now and they have three daughters together.
Although he no longer lives here, August said he will always be a Central Valley boy at heart and appreciates the area's focus on family and community. He has friends and family that still live in the area, including his mother in Hanford and aunt in Lemoore, and said he tries to visit as often as he can.
Be the first to know
Get local news delivered to your inbox!