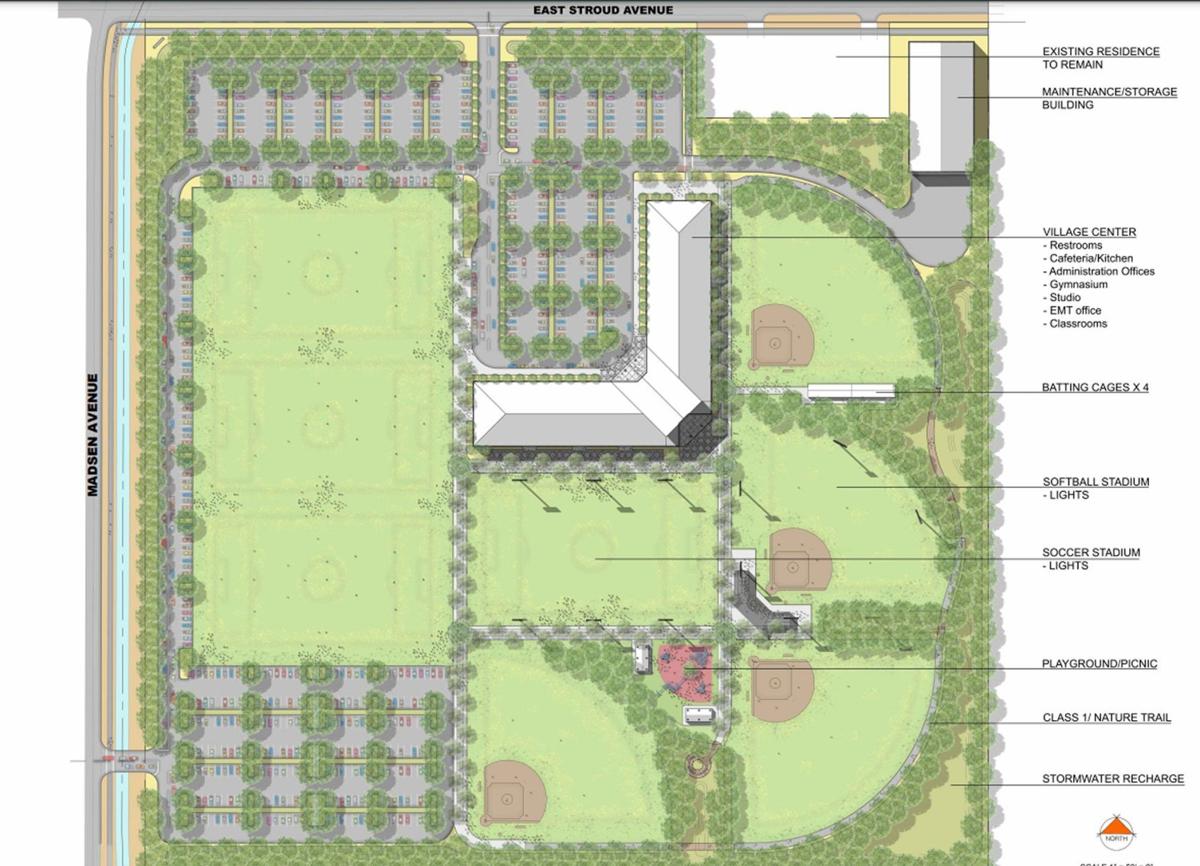 KINGSBURG — The City of Kingsburg is pleased to announce the public/private partnership with the Safarjian Family Foundation to begin planning for a regional sports complex.
The estimated $42 million complex will be located on 40 acres at the southeast corner of Stroud and Madsen Avenues in the eastern section of the City. Plans include four softball fields, four soccer fields, one of each being lighted, a visitor center, classrooms primarily for health education, gymnasium, batting cages playground and nature trail.
Funding for the project will come from a variety of sources including $25,000 each from Kingsburg Girls Softball League and the Kingsburg Youth Soccer League. Additionally, the city is seeking various private and public grants including $8.5 million in Prop 68 grant funds.
According to City Manager Alex Henderson, "We began planning for a sports complex in 2008. It was not until the Safarjian Family Foundation stepped in and purchased the property that were we able to take the project to the next level. The rendering and cost estimates have come in and we have now submitted grant applications and are planning on fundraising activities to move the project along. We're very grateful for the Foundation's generosity and vision to make this happen."
Safarjian Family Foundation President, Steve Safarjian, said, "Our parents, Hront and Sue, instilled in us the importance of community service. My brother, Denny, my sister, Patsy, and I knew our organization would be focused on ways to not only give back to our community, but to do so in ways that benefitted the most people. I was on the committee that worked on the 2008 plans and knew that acquiring the land would be on the top of our list.
We're ecstatic that the project is finally going to happen and that the Safarjian Family will play a part in it."'
If you or your organization would like to contribute to the project, contact Steve Safarjian at 559-977-8120.
Be the first to know
Get local news delivered to your inbox!