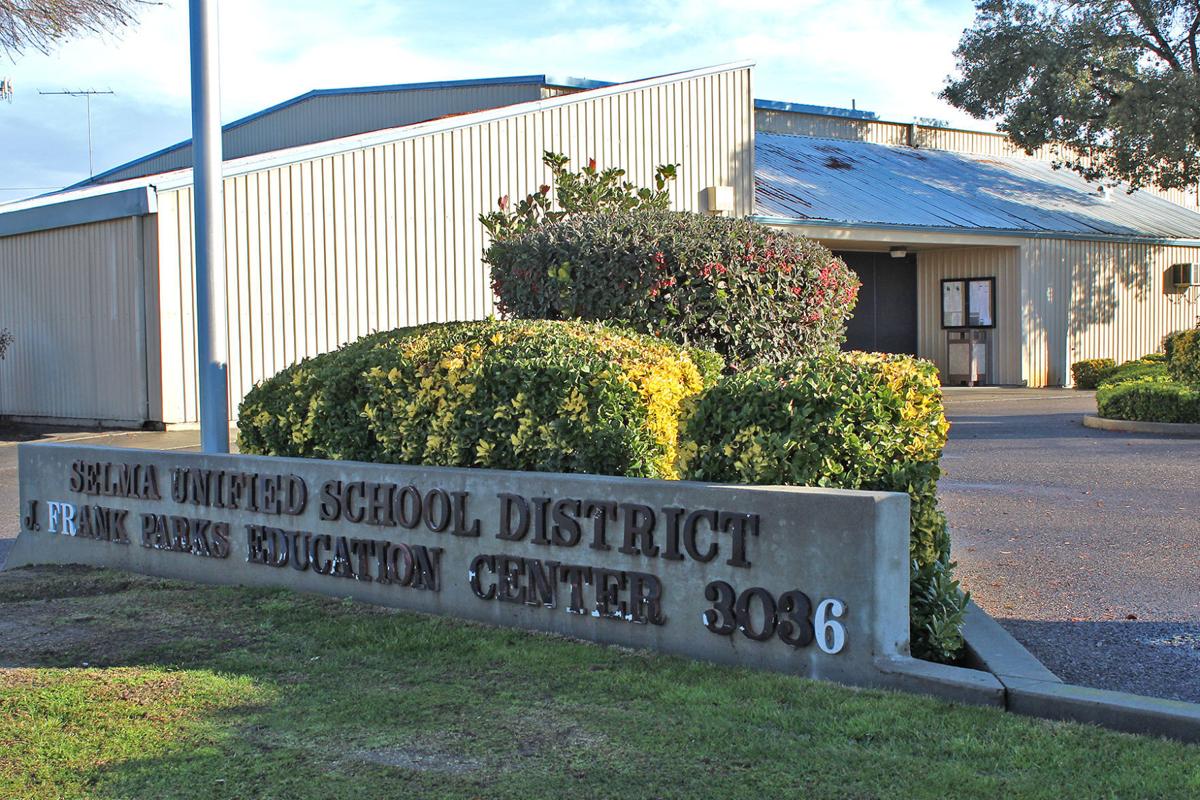 When will Selma students be allowed to return to classes at their schools? This month? Next month? Next year?
How about next week?
Under a timeline made public last week, some Selma Unified School District students are scheduled to return to classrooms as early as Monday (Oct. 19), and others in early November.
Selma schools have been closed since March because of health risks from the COVID-19 pandemic. 
Several things have to happen for classes to open up this fall. One piece occurred on Tuesday, when State of California officials announced that Fresno County will remain in the "red" tier for another week. 
This could open the door to allow students to return to class.
Fresno County had moved from purple (widespread COVID numbers) to red (substantial numbers) color tier on Sept. 30. 
After two weeks on red status, schools could be allowed to open with safety restrictions. Under purple status, schools must remain closed and education carried out by distance learning or in small groups called "cohorts." 
Tuesday was Fresno County's two-week mark, so staying in "red" could allow schools to begin opening. In preparation, SUSD's proposed timeline was explained last week in online presentations.  
At press time, it was not known how this timeline would change with Tuesday's announcement.
Phase I would be an Oct. 19 opening for cohorts of students enrolled in special-day classes at Wilson, Indianola, Eric White, Lincoln Middle School and Selma High. Cohorts are defined as 14 students or fewer.
Phase II called for a Nov. 2 opening for grades K-6, with cohorts of students only on campus for support. (This phase would have been implemented if schools were still closed.)
Teachers would not be on campus for those two phases. Students would be monitored by Classified staff while they continue to receive their lessons online.  
When Fresno County schools are allowed to open, Selma's  K-6 students whose parents allow it could return to schools on Nov. 9, attending either morning or afternoon sessions two or four days a week. 
But students in seventh through 12th grades would continue with distance learning from home until Jan. 11. At that time parents would have the option of sending their students to school two days a week.
In all cases, distance learning would continue for all grade levels.
The district held informational meetings online last week, outlining those plans. To follow up, Superintendent Tanya Fisher said a survey would be sent to parents, which would ask how many would send their children to campus if the schools open.
The superintendent said the district wants to know what parents are thinking so it can assess staffing and transportation needs.
Gathering public input was a sentiment shared by Roxanne Garrigus-Case, president of the Selma Unified Teachers Association, who said district officials "need to get out into the community and hear what the public wants" in regard to reopening the schools.
Garrigus-Case emphasized that teachers want to go back to the classroom, but that starting back just a few weeks before Christmas could be disruptive to staff and parents.
"Continuity is important," she said. "January would be the best time for a transition. We could concentrate on the cohorts, focus on them and then switch over with a new schedule in January."
Superintendent Fisher said the plans for reopening the schools have been in flux because "the [pandemic] variables are so fluid."
She emphasized that the details presented last week were updates of the plan presented earlier this year by the Reopening Task Force with the understanding that it would be revisited as local public health conditions change.
Fisher said the SUSD board has not approved any schedule for opening schools. After input from parents and staff, it is expected the reopening plan will be up for approval by the board on Oct. 27.
But she said the cohorts returning next week does not constitute a reopening. "This is only an opportunity to provide special day class students with additional support, should their parents accept this opportunity," she said.
Be the first to know
Get local news delivered to your inbox!